9 November, 2015
News
Residency Selections: January – June 2016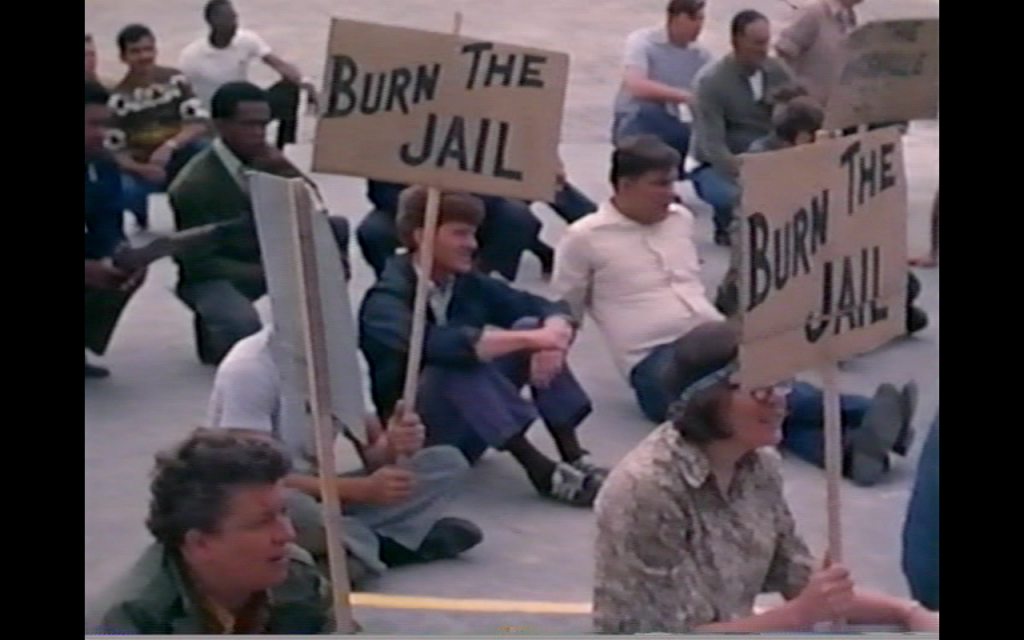 We are thrilled to announce the results of the latest Residency Open Call. Final Selections were made by Maya Tounta, Rupert curator and Lina Lapelytė, artist. Joining us in January – June 2016:
Julie Béna works on environments that draw inspiration from the world of literature, film, theater and popular culture. Béna studied at the Villa Arson in Nice and attended the Gerrit Rietveld Academie at Amsterdam. In 2012-2013, she was part of le Pavillon, the research laboratory of le Palais de Tokyo. She is currently in residency at ISCP New York. Selected solo exhibitions include: Nail Tang, Galerie Joseph Tang ; Destiny, Galerie Edouard Manet, Gennevilliers (2015); T&T consortium, you're already elsewhere, FIAF, New York (2014); The Song of the hands, 100% Transparent, New-York (2013) and Das Reisebüro, Display art projects, Paris (2012). Selected collective exhibitions include: Camera of wonders, Centro de la Imagen, Mexico City (2015), Rideaux / blinds, IAC, Villeurbanne, (2015), Late capitalism, it's like, almost over, The Luminary, St Louis, Missouri (2014); Things, Design Cloud, Chicago, (2014); La Méthode Jacobson, Nouvelles vagues, Palais de Tokyo, Paris (2013) and Oracular Vernacular, MAMO, Marseille (2013). She realized performance projects at Kadist Foundation San Francisco (2015), Lives Works, Italy (2014), Palais de Tokyo, Paris (2014), PERFORMA, New-York (2013) La Fondation Ricard, Paris (2012) and La Fonderie Darling, Montréal (2011) where she presented the first act of the long-term project Have you seen Pantopon Rose? which continued at Fahrenheit, Los Angeles (2014), and New-York (2015). During her residency at Rupert, she will work on "Rupert's Tales", a collection of 5 tales rooted in the Lithuanian landscape and daily life.
Jude Crilly (CA/UK) is an artist based in London and Amsterdam. She works in open structure between sound, performance and installation. At Rupert, she will work on collecting the Luminescent Membrane Data of GURUJI, an oracle interface from a spiritually advanced future: she will collaborate with local techno composers and Vilnius nightclubbers, working towards an immersive performance at the end of the residency.
Romuald Demidenko (born 1985, Zielona Góra, PL) is an art historian, researcher and producer based in Warsaw, Poland. He focuses on current notions of participatory modes by artists, corporations and social media. In recent years he curated and collaborated on exhibitions with a number of artists at such institutions as CCA Ujazdowski Castle in Warsaw, BWA Zielona Góra, MWW Wrocław Contemporary Museum. Recipient of the scholarship from the Polish Ministry of Culture and Heritage (2015). He co-founded a platform for collaborating artists and curators newartcenter.info. At Rupert he will work on Vilnius at Work, a research project consisting of informal conversations and meetings that investigate and negotiate the boundaries of daily rituals and practices addressed at local residents in Vilnius (not only those of Rupert) whose work is potentially influenced by using technology. This project will develop partially in the subsequent research All the Time at Work to be presented in the form of an exhibition and publication in collaboration with BWA Tarnów and newartcenter.info. For more information go to newartcenter.info/vilnius.
Born in 1985 in Vitry-sur-Seine FR, Antoine Donzeaud graduated from Villa Arson in Nice. He now lives and works in Paris where he runs the project space Exo Exo alongside his artist practice. His works are the spatial completion of a mental urbanisation which devises new layout plans according to the space, its architecture and its history. The artist's pieces or the titles of his shows are inspired by literature, art history, popular culture as well as personal narratives. 'Needless to say I have some unusual habits', currently on view at Fondazione Rivoli2 in Milan, offers a dissected vision of Antoine Donzeaud's work, developing a sequenced exhibition in three chapters : genesis, making and presentation. For his residency at Rupert, Antoine Donzeaud will develop a project called 'Street Cred' which will consist in a video shot in Vilnius and presented in a installation of new works borrowing from the artist's vocabulary.
Luca Iemi (1988, IT) is a PhD candidate in cognitive neuroscience at the Berlin School of Mind and Brain Humboldt University. He has previous degrees from École Normale Supérieure (Paris) and University College London. His research investigates the perceptual and neural effects of spontaneous brain activity. Garrett Nelson (1982, CH/USA) is a visual artist working with text, installation and performances based in Switzerland and Mexico City. His practice is rooted in philosophy and literature. His most recent exhibitions include Cruising Objects of Agency Museo de la Ciudad Querétaro, The Future Myth,OSLO10 Basel, readings and performances at Kunsthalle Zürich, Kunsthalle Basel, Centre PasquArt Biel/Bienne, SALT Galata Istanbul and many others. The collaborative project between Iemi and Nelson seeks to contemplate the economical and political value of sleep and inactivity through a combination of scientific review, pseudo-experimentation and myth-making.
Jasmine Johnson (b. 1985, UK) is an artist based in London. Johnson completed an MFA in Fine Art at Goldsmiths in 2014. Solo exhibitions have included: 'Third Party', ASI & Fabrika (Moscow), 'Glory Days', AC Institute (New York). Recent group exhibitions and screenings have included: Bloomberg New Contemporaries (Nottingham, London), Atomic Pictures #3 (Paris), The Drowned World, A—-Z (London), 21st Century Graduate Screening, Chisenhale Gallery (London). At Rupert, Johnson will produce a new video work entitled 'A Perfect Instrument' which will constitute the fourth in an ongoing series of portraits of globally dispersed individuals.
Gareth Bell­-Jones and Gemma Lloyd are London based curators who began working together in 2008 while at the Royal College of Art, London. Together Bell­-Jones and Lloyd have two decades of professional experience in exhibition­making, artists' publications and catalogues, music programming, artist residencies and public events. They have recently worked on projects and new commissions with artists including Ed Atkins, Keren Cytter, Trisha Donnelly, Pierre Huyghe,William Hunt, Gustav Metzger, Ahmet Öğüt, Elizabeth Price, John Smith, Danh Vo and Karin Ruggaber. Bell-­Jones (b. 1982) is a freelance curator and writer. For four and a half years to 2014 he worked as a curator for Wysing Arts Centre, Cambridge, and between 2010 to 2014 he was a regular visiting tutor at the RCA for the Curating Contemporary Art Department, London. Gemma Lloyd (b.1981) is Deputy Director at PEER; an independent visual arts organisation based in London that commissions work for the gallery and public realm. They are currently working towards a group exhibition on the theme of boredom for Nýló, Reykjavík to take place in April 2016. At Rupert, Bell-Jones and Lloyd plan to work with local resources to further their research into the area of boredom and develop their first exhibition on the subject, at Nýló, Reykjavík, into an expanded project.
Felix Kalmenson is a Toronto-based artist with a practice in installation, video and performance. His work is concerned with the mediation of histories and contemporary narratives by political, institutional and corporate bodies and how innovations in the field of communication serve to redefine publicness, sovereignty and power. Kalmenson has exhibited in galleries, museums and artist-run centre in Canada and internationally, most recently at Aomori Contemporary Art Centre (Japan), Minsheng Museum of Art (China), and Pari Nadimi Gallery (Canada). He is a board member of 8 Eleven and NoYo International Artist Residency. During his residency, he will be working on a project titled Homeland.state, a Jewish Futurist digital utopian online platform that follows in the lineage of thought established by The Bund to problematize notions Jewishness in relation to territoriality and statehood. Integrating archival material, letters, and renderings of actual sites within Vilnius,Homeland.state will form a speculative fiction in which The Bund persisted into the Internet age and developed a game world as an extension of its ideology.
Vincenzo Latronico is a writer and translator based in Turin. He has published three novels in Italian and one is forthcoming in German; his art writing appears regularly on frieze. In Rupert, he will work on a nonfiction novel (or a fraudulent essay – part science fiction, part reporting) about what would happen if we could just quit sleeping.
Sierra Pettengill is a filmmaker from New York. She produced the Academy Award-nominated documentary CUTIE AND THE BOXER, and TOWN HALL, her feature-length directorial debut, broadcast nationally on PBS in 2014.  During her residency, she will be writing and developing a hybrid documentary film which explores the performance of cultural politics.
PWR is a studio for research, design and development. We are occupied with practical investigations into the Cloud and the Dirt. Current themes include trustlessness, home-mining and the wheezing metabolism of Capital.
Tim Steer is an independent curator and writer based in London. He is also co-founder of Opening Times (otdac.org). At Rupert, he will be researching for an exhibition project on addiction and subjectivity. The project will look at how addiction attaches itself to a body and the implications for this on developing ideas of subjectivity in relation to the wider social body.
David Stein studied Philosophy at the University of Chicago and Sculpture at the California College of the Arts, has been a resident at the McDowell Colony and the Bemis Center, and lives and works in Queens, New York. He has been part of exhibitions at Regina Rex Gallery, the Berkeley Art Museum, Southern Exposure, the Rooseum, and the Kunsthaus Dresden and had solo shows in San Francisco, Sacramento, and Boston. In his work, David Stein explores cultural and political difference, how knowledge is constructed, and how online conversations and political dialogue embody a balkanized, cognitively dissonant, sometimes inspiring, sometimes harrowing world. While at Rupert, Stein will respond to the way in online forums, strangers deliver vitriol and ad-hominem attack between frustratingly small bits of honest political, cultural, ideological conversation. With a community of participants, he will hijack online conversations, steer them to an ideal of civility and open engagement, and create a pocket utopia online.
Juan-Pablo Villegas's work developed from thinking about filmmaking as a way to bring together his interests in images & sound. In recent years, he has researched issues related to translation & the expansion of the sensory spectrum, the animist condition of objects & the formation of the psychosomatic. At Rupert he will bring 16mm films with shots of archaeological ruins & colonial buildings, screen them for the very last time, extract the silver & document the process. With this extracted silver he will make a sculpture.
Ciarán Wood (b. 1988 Liverpool, UK) is an artist based in London who predominantly works with video installation. His work originates in historical and personal video footage, using the medium to revisit and reposition events: often questioning its function in recording a moment, and what happens when what is captured turns into fiction. At Rupert he will continue an ongoing artistic and research-based project, continuing his own constructed story, through a narrative of family history, collective memory and the relationship and boundaries amongst the land.