19 May 2015
News
Residency Selections: July – December 2015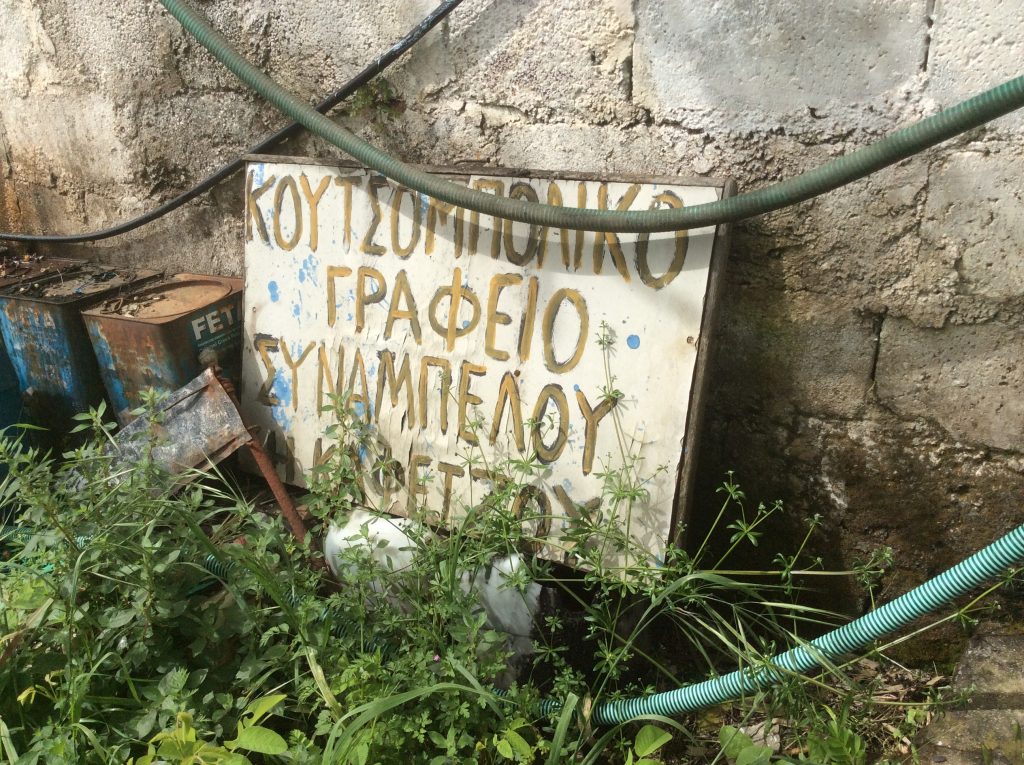 We are pleased to announce the selection of the following group of applicants to take part in the Rupert Residency Program for the period of July – December 2015. Candidates were selected through an open call. Final selections jury consisted of Justė Jonutytė, Rupert's Director, Maya Tounta, Rupert's Curator and Virginija Januškevičiūtė, Senior Curator at the Contemporary Art Centre in Vilnius, and Curator of the XII Baltic Triennial. We would also like to welcome artists Sanna Helena Berger, Phanos Kyriacou and Robertas Narkus who have been invited to the residency program in connection to their individual participations in Rupert's Exhibitions and Public Programs. We would also like to congratulate Floris Schönfeld, Jessica Wiesner and The Cosmopolitan Shepherd for being selected recipients of Rupert's travel and production residency grant.
Marco Bruzzone is an artist and independent curator based in Berlin. He runs the Beyond, a gallery in the hollow of a platan tree. Recently his work has been exhibited at Gillmeier Rech (Berlin), Museo Hermann Nitsch (Naples, IT), Chateau Shatto (LA), Paradise Garage (LA), WIELS (Brussels), MJ (Geneva), Almanac Project (London), Tagteam (Bergen, NO), Performa (NY), Kunstverein Arnsberg (DE), Veneklasen Werner (Berlin), Palais de Tokyo (Paris), Isabella Bortolozzi Galerie (Berlin), Kunsthalle Basel (Basel) and Oslo 10 (Basel). From 2014 Bruzzone is represented by Gillmerier Rech (Berlin). Upcoming at Rupert, Bruzzone will work on 'Mosse e Mossete,' an ongoing study for a set of emojis created after E. Sottsass's Bacterio.
Kent Chan is an artist, filmmaker and curator based in Singapore and Amsterdam. His practice revolves around those encounters with art, fiction and cinema that examine the links between aesthetic experience and knowledge production. At Rupert, Chan will work on 'Domestic Fictions', a project examining the relationship between domesticity and art production.
Olivia Erlanger (b.1990, USA) is a New York-based artist. Forthcoming and recent exhibitions include Dog Beneath the Skin (forthcoming) at Balice Hertling NY (New York): Seventeen (London), Fluxia (Milan), Marbriers 4 (Geneva), Important Projects (Oakland), Center (Berlin), and AIRBNB Pavilion (Venice). Erlanger also co-directs the New York project space, Grand Century, with Dora Budor and Alex Mackin Dolan. At Rupert, Erlanger will complete an ongoing research project and create new works, which explore ideas of decay and regeneration as they relate to suburban and urban development
Julia Geerlings (1985, NL) is a curator and writer based between Amsterdam and Paris. During her residency she will do research on western esotericism and art.
Hannah James, (b.1985, Nottingham) currently based in Rotterdam, graduated from The Piet Zwart Institute, Rotterdam in 2014, upcoming & recent exhibitions include: Chert, Berlin, 2015 (solo); wow! Woven? Enteringthe (sub) Textiles, Kunstlerhaus, Gratz, 2015; The Museum of Unconditional Surrender,Tent,Rotterdam, 2015; breaking A skin, weaving A sense, Cole, London, 2014 (solo). Hannah is represented by Chert, Berlin. www.chert-berlin.org During the Rupert residency she will be exploring the possibility of what a gendered form of architecture could be within the spaces of film and sound installation.
Corinne Mynatt (Netherlands). With a background in art and more recently design, Corinne Mynatt is both a maker of objects as well as cultural producer, currently exploring transdisciplinary approaches and contexts of experience. She is currently developing semi-permanent spaces in homes around Europe that provide immersive experiences of both art and design working in synthesis, as a challenge to commonplace modes of display.
Pakui Hardware (Lithuania) is the name (coined by Alex Ross) for the collaborative artist duo Neringa Černiauskaitė and Ugnius Gelguda, which began in 2014. The collective track capital traveling through materials and bodies. While at Rupert, Pakui Hardware will build retina of Vanilla Eyes, or will try to construct new forms of materials and their perception with help from scientists at local universities.
Floris Schönfeld (UK/Netherlands) is an artist living and working in London and Amsterdam. He is interested in the subtle wrinkle that exists between defining his context and being defined by it. During the Rupert residency he is interested in expanding his current 'Damagomi Project' which is a series of thought experiments in physical form that try to approach the seemingly impossible task of stepping out of our own human perspective. He will spend his time writing science-fiction stories, researching and interacting with Lithuanian neo-pagan groups and collaborating with artist Jude Crilly on making art from a non-human perspective.
The Cosmopolitan Shepherd is co-initiated by independent writer and curator Michelangelo Corsaro (Greece) and artist Zoë Paul (Greece). In Rupert, the Cosmopolitan Shepherd will act as an agency for the subversion of lifestyle into life standards, organising a cycle of encounters in the attempt of writing a text through the practice of hospitality.
Weronika Trojanska (Amsterdam, NL / Poznań, PL) is an artist and art writer investigating the notions of auto/biography and the self as fictional constructs, by inhabiting particles of other person(s) and thus constructing a collective autobiography.While at Rupert she would like to continue developing the idea of Polyphonic Autobiography, taking as a point of departure the figures of George Mačiūnas and Romain Gary – all in order to generate the next step that eventually will become a piece of a puzzle submitted to her concept of composite Self.
Jess Wiesner is a visual artist living and working in London. Wiesner attended the Ateliers Post-graduate studio programme in Amsterdam and holds an Hons Sculpture BA from the University of Brighton. She has exhibited collaborative projects and solo work both nationally and internationally in a number of venues including Hessell Museum, New York; Wysing Arts Centre, Cambridge; Tate Modern, London; CIC, Cairo; Auto Italia, London; Ohio, Glasgow; and Kunsthall Oslo. At Rupert Wiesner will work on a project entitled 'Scanner Go Lightly – a Three Part Structure.'
By invitation:
Sanna Helena Berger (b. Sweden, lives and works in London) works with installation incorporating live performance, sculpture, sound and/or video. At Rupert, Berger will be working with interactive large-scale installation.
Phanos Kyriacou (b. 1977, Cyprus) currently lives and works in Cyprus. Kyriacou's position is one considered from the fringes of craftsmanship, astute research and civic engagement. His arrangements incorporate things found, as well as commissioned objects, often infused with the interventions of local craftsmen. With an awareness of the intricacies of materials implanted in locations and structures, the attentiveness enduring in his output configures these re-arrangements of the spatial and the temporal. While at Rupert, he will work on a project entitled 'Practical Critical Exercises.'
Robertas Narkus (b. 1983, LT/NL) describes his practice as the 'management of circumctances in an economy of coincidence'. He brings together the ordinary and the absurd to explore notions of chance economics, hypothetical experiences and symbolic capital. Recently he exhibited at de Appel Art Center, Stroom den Hague, CAC Vilnius, Establiment de' en Face Brussels. Narkus is graduating from an  MFA degree at the Sandberg Instituut in Amsterdam and is the founder of the Institute of Pataphysics in Vilnius. While being part of Rupert's educational program Robertas Narkus developed an experiment on determinism/ self improvement program "Twelve and a half chance."