Robertas Narkus: Prospect Revenge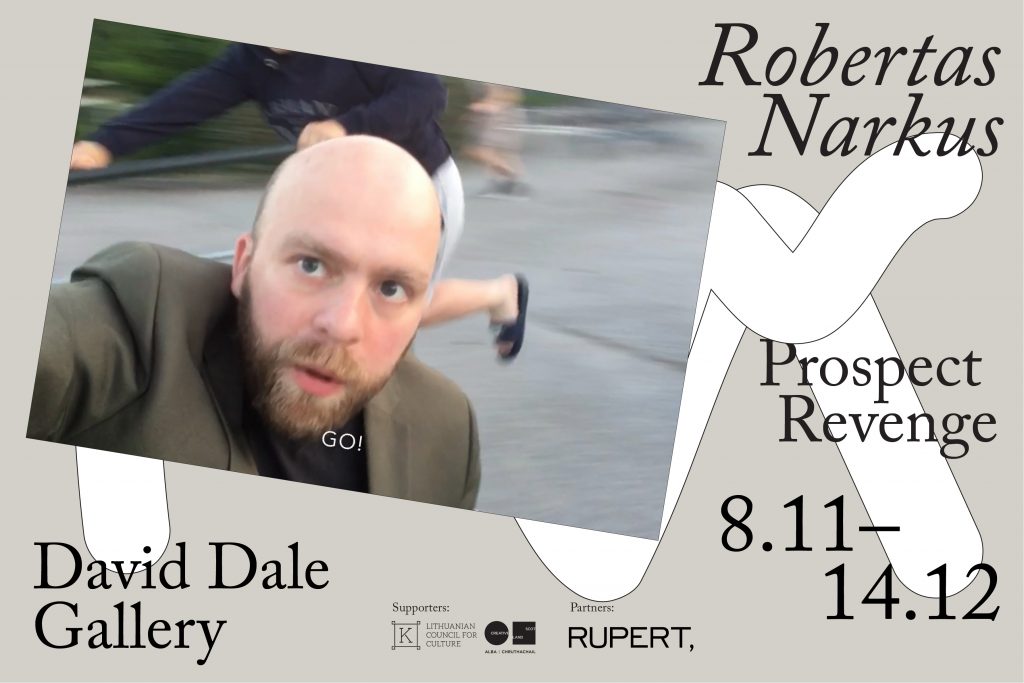 In collaboration with David Dale Gallery, Glasgow, Rupert is pleased to announce a solo exhibition of Robertas Narkus, opening on the evening of the 8th of November, 2019. The exhibition, 'Prospect Revenge', continues Narkus' wide-ranging work exploring conversion, states of ambivalence, absurdity, use and uselessness.  The exhibition will be the first solo presentation of the artist's work in the UK.
Robertas Narkus (Vilnius, Lithuania) describes his practice as the 'management of circumstances in the economy of coincidence'. Drawing together a range of initiatives, collaborations and projects and working with a number of techniques and materials, Narkus explores perceived ideas of the useful and useless, the ordinary and the absurd, obsolescence and productivity, power relations and knowledge, play and the uses and abuses of creativity. Narkus is the founder of the Vilnius Institute of Pataphysics; the organiser of Autarkia, an artists' day care centre in Vilnius; the originator of eeKulgrinda, an experimental engineering camp; and he is involved with the Visionary, a platform for art and hi-tech cooperation. His exhibitions and performances include those at the CAC Vilnius; the XII Baltic Triennial (Vilnius); kim? (Riga); de Appel art Center (Amsterdam); Établissement de' en Face (Brussels); Ujazdowski Castle (Warsaw); V Marrakech biennale, among others. Narkus holds an MFA degree from the Sandberg Instituut at Rietveld Academie. In 2014 he was awarded a Young Artist prize from the Lithuanian Culture Ministry in the field of visual arts.
Curator: Yates Norton
Produced by Rupert in collaboration with David Dale Gallery
Designer: Tadas Karpavičius
The exhibition is funded by the Lithuanian Culture Council and Creative Scotland, UK.
Special thanks to Max Slaven, Justė Jonutytė, Justė Kostikovaitė and David Dale Gallery.
Exhibition
09.11 – 14.12.19
Preview
Friday 8th November | 6 – 9 pm
Open
Thursday – Saturday | 12 – 6 pm