Rupert – a centre for art, residencies and education – is looking for a curator to lead their residency programme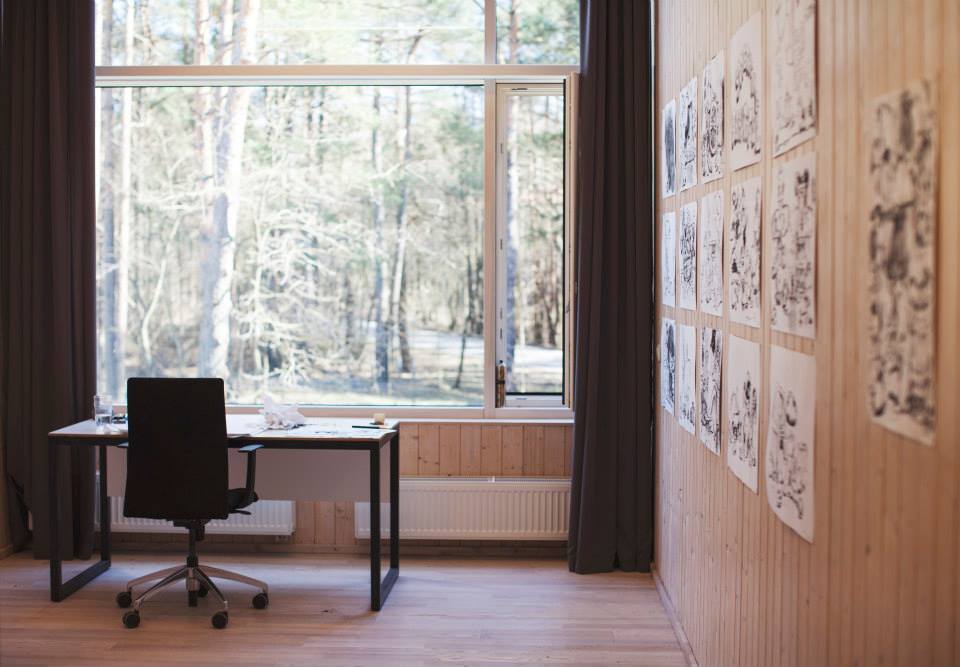 We are searching for a colleague who would be willing and able to shape, develop and execute Rupert's residency programme, as well as join our team in implementing other activities within the institution. The candidate is expected to take on a leadership role and curate an internationally competitive residency programme, whilst working with the Rupert team and using our collective experience and know-how.
The residency programme curator's responsibilities include:
– Shaping and implementing Rupert's residency programme (up to 3 artists/collectives at the same time and around 20–24 residencies a year);
– Organising and leading Rupert residency auditions (1–2 times a year);
– Curating and coordinating residency presentations, open study events, exhibitions and other types of public events;
– Holding meetings (studio visits) between resident artists, the Rupert team and guest experts;
– Introducing residents to the local cultural and social context;
– Gathering, analysing and sharing information about the programme and residents with other Lithuanian and foreign institutions; 
– Planning other residency activities;
– Maintaining relations with Rupert's residency partners (in Lithuania and abroad) and gathering information on other residency programme opportunities and ways of implementing them;
– Joining the Rupert team in preparing the general content of our public programme;
– Planning and executing educational activities, exhibitions and events involving residency artists and projects;
– Contributing to Rupert's other activities such as alternative education and public programmes, reading sessions, journals, podcasts;
– Preparing submissions, reports, and plans for Rupert's residency budget;
The residency programme curator must be communicative, empathetic, and familiar with local and international cultural fields. We are looking for candidates who are flexible, cooperative, curious, proactive and independent.
We offer you: a unique building to work in, surrounded by nature and away from the busy city-centre of Vilnius; a great way to gain experience at one of the best-known contemporary art institutions in the region; the opportunity to develop a programme while participating in the activities of local and international networks; the ability to establish connections and work together with top-level international artists; a place to implement your vision and ideas; a dynamic and stimulating day-to-day atmosphere for initiating activities and projects with great team spirit.
The residency programme curator would be offered a job contract with a three-month trial period. The work would take place in the Rupert office at Vaidilutės str. 79, Vilnius. The monthly part-time (20-hour week) salary is 700 Eur before tax, with the possibility to extend the hours and raise the salary in the future.
Requirements for candidates:
– Higher education in the field of art or culture;
– Work experience in a cultural or art institution;
– An interest in contemporary art and knowledge of the current tendencies in the international cultural field;
– Independent research and writing skills;
– Great communication and personal skills;
– Teamwork skills;
– Project management skills and knowledge of basic organisational procedures;
– Fluent use of English (written and spoken);
– The ability to network in the art field and expand one's circle of professional relations will be seen as an asset.
Rupert's curators represent our programmes in Lithuania and internationally. They look for and suggest possibilities of updating or improving the programmes to the Ruper team and Council, make sure that the programmes are visible, and carry out other work assignments. 
All three of Rupert's programmes – residency, alternative education and public – are related to and connected by overarching themes. Therefore, their curators work as a team and aided by the communications and activities coordinator, report directly to the director of Rupert. During times of increased workload, there is a possibility to open an additional position for an assistant or intern.
Please send us your motivational letter and CV to our email address info@rupert.lt by midnight 17 January  2021. More information regarding the position is available by phone: +37060099690 and email info@rupert.lt. The work is planned to begin in February 2021.
Photo: Rupert Studio, 2019