Rupert AEP x Verpėjos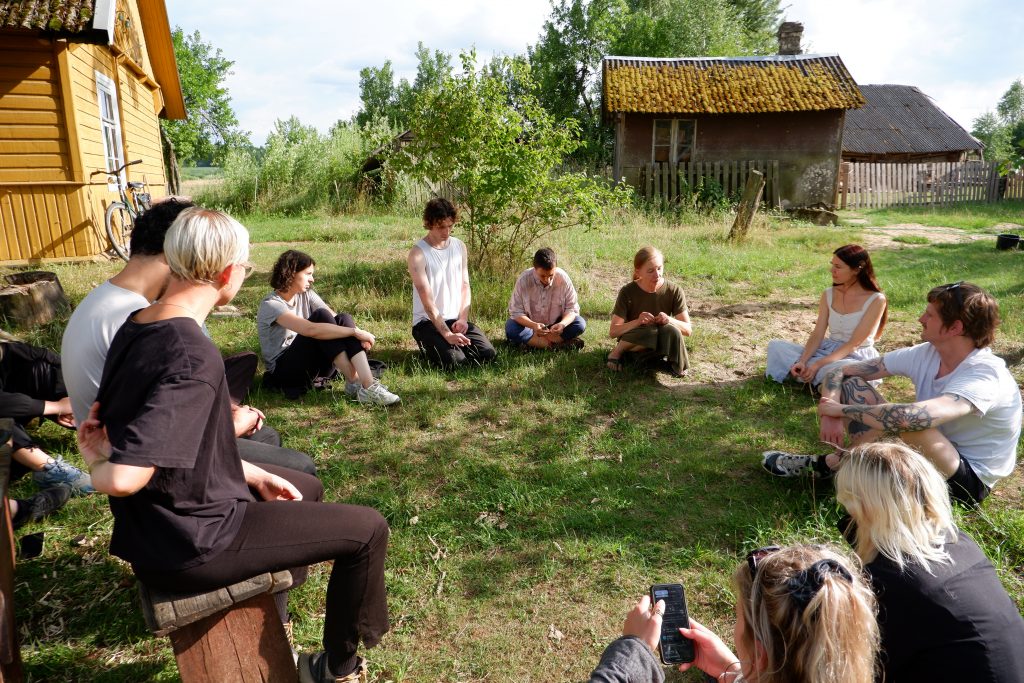 Verpėjos and Rupert's Alternative Education Programme invites to the exhibition "About Snails and Ants" by Marija Marcelionytė-Paliukė and a reading, sharing and gossiping session by programme's participants and Rupert residents taking place next to Marcinkonys train station. 
Responding and thinking alongside the exhibition, the participants of AEP will offer their ways into fermenting slowness, leisurely temporalities and ways of cohabiting multispecies worlds. Alongside Marija Marcelionytė-Paliukė's search for a common ground, the session will slink into afternoon laziness, while acknowledging the richness of rural everydayness. 
The session will start at 12:15 with the arrival of the train from Vilnius and will end before 13:40 or 16:50 – departure of the last trains to Vilnius. Please check the schedule here.