Rupert online talk: Visual art and disability, care and interdependency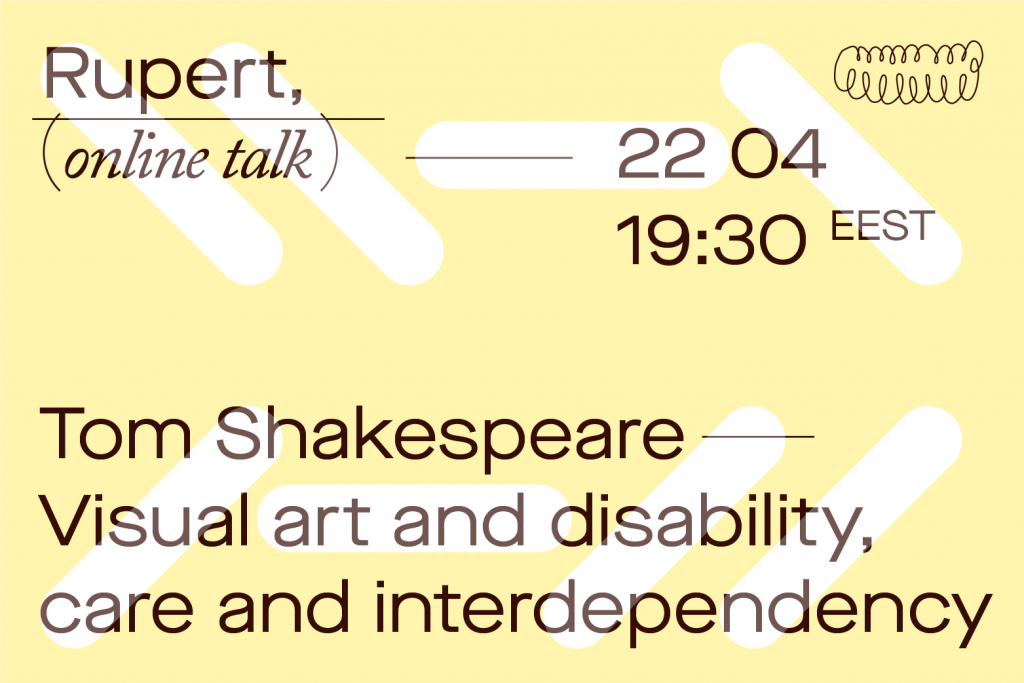 Rupert is pleased to announce the first of a series of online talks as part of its 2020 public programmes. The talk will be live streamed on the Facebook event page on April 22nd at 17:30, BST, 19:30 EEST. It will last about 45-60 minutes with 20 minutes to address questions raised during the talk.
The questions and practices of care and interdependence that the public programmes have been exploring have taken on particular power in the situation facing the world at the moment. Rupert is therefore all the more grateful to have the renowned ethicist, social scientist, scholar and activist Tom Shakespeare present his talk 'Visual Art and Disability, Care and Interdependency' online this month.
In this talk, Shakespeare will discuss ways of thinking and visualising disability, care and (inter)dependency. Shakespeare will put these ideas in the context of the disability rights movement. He will explore works by Christine Borland, Mona Hatoum, Lucy Jones and others. If disability is a social relationship, how can we represent it? If disability and care have been wrongly conceived, how can we challenge and move past those historical exclusions?
Tom Shakespeare is an ethicist and social scientist, who has also made visual artworks and radio programmes, and contributed to public policy on disability and genetics. He was formerly chair of Arts Council, North East, and a member of Arts Council of England. He was formerly a member of the Nuffield Council on Bioethics. He is Professor of Disability Research at the London School of Hygiene and Tropical Medicine. His books include Disability Rights and Wrongs and Help.