Rupert Residents announced for 2020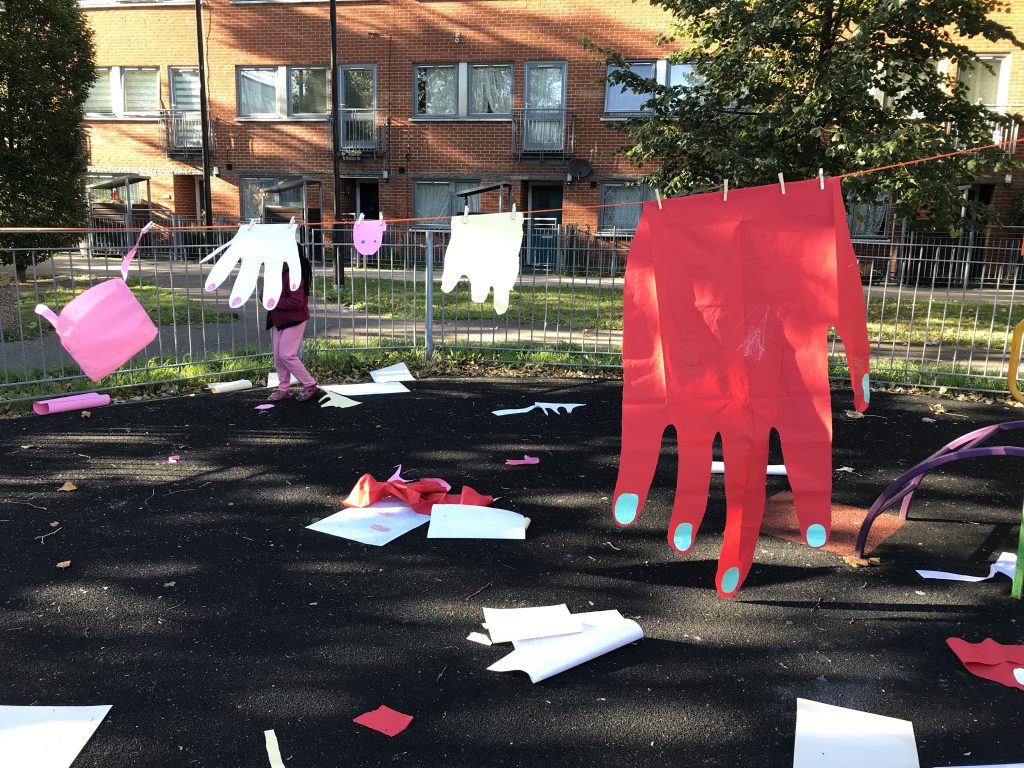 Rupert is pleased to announce the selection of the following group of artists, curators and researchers taking part in the 2020 Residency programme, which will run from January to December 2020. Candidates were selected through a public open call and by-invitation, in relation to Rupert's upcoming programmes and partnerships. The final selection jury consisted of Julija Reklaitė, Rupert director; Rupert's curatorial team, Kotryna Markevičiūtė, Adomas Narkevičius, Yates Norton, and an external jury member, Justina Zubaitė, CAC Reading room, curator and "Six chairs books", co-founder.
We are excited to announce the selection of the following artists, curators, activists and researchers to take part in the Rupert Residency programme 2020 (in alphabetical order):
Aleksandra Kedziorek (Poland), Anna Zoria (Canada/France), Artun Alaska Arasli (Turkey/Netherlands/Belgium), Arvydas Umbrasas (Lithuania), Benjamin & Stefan Ramirez Perez (Germany), Caterina Avataneo (Italy/UK), Ceel Mogami de Haas (Netherlands/Switzerland), Edward Thomasson (UK), Eva Vaslamatzi (Greece/France), Holly Márie Parnell (Ireland/UK), James St Findlay (UK), Kayla Anderson (USA), Lauryn Youden (Canada/Germany), Micaela Durand (USA), Miriam Naeh (UK), Monica Mays (Spain/Netherlands), Rob Crosse (Germany), Romily Alice Walden (UK/Germany), Rowena Harris (UK), Samantha Lippett (UK), Sean Roy Parker (UK), Sophie Hoyle (UK)
At Rupert, these practitioners and thinkers will immerse themselves in the contemporary art field of Vilnius and the surrounding regions. The residents will present their research and practice in the format of showcases, open studios, educational and creative workshops, screenings, publications, as well as exhibitions that will be open and free to the public. Their work will also offer perspectives on Rupert's 2020 umbrella topic of practices and notions of care, interdependence and hospitality. Some of the selected residents will also take part in research, exchange and production trips to the Lithuanian regions. We are happy that all the residencies are free in 2020. In addition, residents supported by our partner international programmes will receive travel grants, daily allowance and production budgets.
Aleksandra Kedziorek (Poland)
is an art/architecture historian and curator exploring the intersection of architecture and visual arts. She has worked at the Museum of Modern Art in Warsaw, the Bęc Zmiana Foundation and the Museum of Architecture in Wrocław. She co-curated a travelling exhibition "Oskar Hansen: Open Form" presented at MACBA in Barcelona, Serralves Museum in Porto, Yale School of Architecture, Museum of Modern Art in Warsaw and National Gallery of Art in Vilnius (2014-17), and served as a curator of the Oskar and Zofia Hansen House in Szumin (2013-17) and other institutions. During her one-month residency at Rupert, she will investigate the afterlives of two independent 1950s/60s design and art movements whose histories inadvertently converged in one Vilnius building on Giedimino Ave 27. Taking two historical references as a starting point, the project aims at investigating contemporary politicization of avant-garde legacies, employed strategies of remembrance and oblivion, and methods of preserving and activating their original subversive potential.
Anna Zoria (Canada/France)
is an artist living and working in Paris, France. She makes work about doing nothing, anticipation, boredom and repetition. She has a degree in Theology from the University of British Columbia and studied painting and film with Jean Michel Alberola at the Beaux Arts de Paris. During her residency she will work on a series of letters sent to friends, basing the project on Mary Wollstonecraft's "Letters written during a short residence in Sweden, Norway and Denmark", found in Moyra Davey's video Les Goddesses. The letters will focus on beginnings and waiting for ideas, procrastination, fluxus, Vilnius churches and church procession, absurdist theatre, trust and faith in the process.
Artun Alaska Arasli (Turkey/Netherlands/Belgium)
is an artist, writer and researcher. He graduated from the Gerrit Rietveld Academie in 2011, and later attended the Staedelschule in Frankfurt am Main. Arasli has had solo exhibitions at Kantine in Brussels, Rozenstraat in Amsterdam and The Tip in Frankfurt am Main. In 2016 he has written and directed a theater play, The Beauty Commission, that premiered at the Stedelijk Museum Amsterdam. At Rupert, Arasli will develop a long poem that may function as a script for a group of actors. This script will investigate the relationship between faith and work, drawing on the parallels between the lives of the English poet Rosemary Tonks, and the Lithuanian poet Vincas Mykolaitis-Putinas.
Arvydas Umbrasas (Lithuania)
is an artist living in Vilnius. His sculptural work deals with the themes of cosmic bodies and their impact on people's imagination. At Rupert he will be developing new outdoor sculptures inspired by the phenomenon of shooting stars with references to superhero movies and 17th century biological curiosities. This project is continuation of the pieces he has done for the JCDecaux Young Artist Prize 2019 exhibition at the Contemporary Art Centre (CAC) Vilnius.
Benjamin & Stefan Ramirez Perez (Germany)
Benjamin Ramírez Pérez was a participant at de Ateliers Amsterdam from 2016-2018. He studied at the Academy of Media Arts Cologne from 2009–2015. His works have been screened at IFFR Rotterdam, Locarno, Edinburgh and Toronto International Film Festival, as well as Kurzfilmtage Oberhausen, among others. He had Group and Solo shows at Artothek Cologne, Kunstmuseum Bonn, Museum of Contemporary Art Belgrade and de Ateliers, Amsterdam.
Stefan Ramírez Pérez studied at VFS Vancouver and the Academy of Media Arts Cologne.He was a resident at Schloss Ringenberg (NRW Scholarship, January – December 2018). His recent films have been shown at Museum of Contemporary Art Belgrade, Museum Folkwang, Essen, Julia Stoschek Collection Düsseldorf, Videonale.16 Bonn, Int. Short Film Festival Oberhausen, International Film Festival Rotterdam and Visions du Réel Nyon. During their residency at Rupert Benjamin and Stefan Ramírez Pérez will further develop the screenplay for a feature-length video work based on Canadian writer Lynn Crosbie's autofictional memoir Life is About Losing Everything. Parallel to the writing and research process, they will work on short video sequences, and construct props, sculptures, architectural models, puppets and costumes for the film.
Caterina Avataneo (Italy/UK)
 is a curator born in Turin and based in London. Her curatorial practice involves thinking through artworks and drawing links between everyday phenomena and contemporary theoretical discourse. Her projects have appeared in institutions and galleries including: Arcade, Zabludowicz Collection, Kunstraum, White Crypt and Gossamer Fog, and in 2017 she was awarded the NEON curatorial award by Neon Foundation and Whitechapel Gallery. Currently she is Associate Curator at Arcade Gallery, London and Assistant Curator for the Golden-Lion winning Lithuanian Pavilion at the 58th Venice Biennale. During her residency at Rupert she will be developing research for a forthcoming video and performance programme titled Confronting Evil, which will take place at College de France, Paris in June 2020. The project will form part of a broader philosophy conference whose aim is to re-examine questions of moral value, nihilism and conceptions of desirable futures, under the heading of 'evil'.
Ceel Mogami de Haas (Netherlands/Switzerland)
is an artist living and working in Amsterdam, Netherlands and Switzerland. His work spans a range of media, from sculpture, drawing, writing, and artist's books to installation and video art. He also co-founded the artists-run-space One Gee In Fog in Geneva and is a member of the Bookstore community program in Amsterdam. His project for Rupert will explore the relations between writing and animals, with a preeminent focus on wolves, literary wolves and werewolves and examine interspecies storytelling as an alternative practice of world thinking, world-building and world sharing.
Edward Thomasson (UK)
makes videos, plays and drawings about the ways implicit and explicit rules of social interaction shape our behaviour. His work explores how performance is used to navigate personal, interpersonal and occupational problems in everyday life. During his time at Rupert Edward will build a new live work with a small group of local performers. Edward and his collaborators will all learn new skills that will be used in the building of the work. This collaborative process will be supported by writing and drawing.
Eva Vaslamatzi (Greece/France)
is an independent curator born in Athens, Greece and based in Paris and Athens. She is currently interested in the archive material of the occult movement, that occured in Europe in the beginning of the 20th century, as an attempt to focus on non-dominant knowledge systems. Previously, she co-curated the visual arts programme at the non-profit space DOC in Paris and has worked as an assistant curator at Palais de Tokyo. Her research topics are: the simultaneous representation of personal and collective unconscious through the reuse of family photography and other amateur practices in contemporary art. For 2019-2020, she is the guest curator of the association Orange Rouge, that brings together artists with handicap adolescents for the production of a collective artwork. From September 2019, she will be a curatorial fellow in Artworks, an eight-month fellowship program supported by the Stavros Niarchos Foundation in Greece. At Rupert she will work on a research-based project that aims to capture the echo of the occult movement in Lithuania. Through archive material, non official narratives and rumours the project will seek to traverse contemporary limits between experimental methods and social norms and to blur the distinction between fiction and reality.
Holly Márie Parnell (Ireland/UK)
is a London-based artist who works with video, sound and live performance. Leaning into the space of poetics and humour found in the everyday, she collects fragments of daily life, building new narratives through rhythm, arrangement and composition. Finding meaning that emerges from an unfolding or unravelling, she is interested in a dream logic where the sensory and the sublingual become sites of potential for new forms of communication. Drawn to moments of limbo between movement and stasis, she often gravitates towards subtle acts of self expression, micro frequencies of resistance, (dis)enchantment, longing, exhaustion, trance and dreaming. While at Rupert, she will be working on the post production of a new docu-film ('lessons in levitation') which explores the complex relationship between care, interdependence, support structures, technology, and the lived experience.
James St Findlay (UK)
is a London based Scottish artist. He studied at Edinburgh College of Art and graduated in 2016. His output is primarily focused on film and music yet he also works in performance, installation and writing. The themes around which artists work centers tends to be universal; narratives of love and loss crop up a lot in his work, so too do those of sex and failure. His work is a mix of autobiographical, improvised, and research-led. At Rupert, through the field of recording and research, he is looking to make a choir. A skeleton with the flesh missing, music without melody.
Kayla Anderson (USA)
is an artist, writer, and organizer based in Chicago. Through art, she practices ways of being with the world, of rubbing up against its pains and contradictions. Growing up under the influence of American working class capitalism and endemic workaholism, she values art as an arena for non-strategic modes of thinking, feeling, and communing with others. She is currently working on a series titled Precarity Fetishes and Aspirational Beings, which includes several quasi-instructional videos for navigating emerging relationships between the human body, technology, and non-human biological others. At Rupert, she will embark on a new video as part of the series, taking Valakampiai as a setting to ask: how do we imagine or manifest the future from the vantage point of care?
Lauryn Youden (Canada/Germany)
is a Canadian performance and installation artist, writer and independent curator based in Berlin. Youden's practice derives from her research and navigation of modern Western medicine, the medical-industrial complex, 'alternative' healing practices and traditional medicine for the treatment of her chronic diseases and invisible disabilities. By publicly presenting her personal experiences and re-evaluations of the history of medicine through a feminist, crip queer lens her work illuminates and advocates for repressed, marginalized and forgotten practices of care and knowledge. Youden is the winner of the Berlin Art Prize (2016) and is co-director and founder of the project space Ashley Berlin, winner of the Berlin Senate's Auszeichnung künstlerischer Projekträume und –initiativen (2018). She has recently exhibited and performed internationally at the Stedelijk Museum, Amsterdam (NE), Frye Art Museum, Seattle and at Manifesta 12, Palmero (IT) and the Württembergischer Kunstverein, Stuttgart (DE). During the Rupert Residency she will be working on a new publication that includes a collection of her recent writings, poetry and research.
Micaela Durand (USA)
is an artist who lives and works in New York. She has exhibited and screened her work at 47 Canal, White Columns, MoMA PS1, MOCA LA, Rotterdam Film Festival, and The Shed. She was the former director of press Badlands Unlimited and editor of fiction series New Lovers. Her writing has been published in Texte zur Kunst and PIN-UP magazine. She is currently developing film projects with collaborator Daniel Chew.  For Rupert Residency, Durand will be working on a collection of short texts based on subversion and encryption. Her set of texts engage the aesthetic experience that reading between-the-lines creates. Drawing from the use of Aesopian language in a time of official Soviet where literature was in a state of bondage and forms had to be invented to embed and exchange truths, this collection of texts asks what it means to reveal, believe, and distrust in an age where public platforms are corporately owned and our exchanges remain under constant surveillance.
Miriam Naeh (UK)
is a London based artist working across moving image, sculptures and installations. She completed her MFA in Fine Arts at Goldsmiths University of London and BA at Musrara School of Art, Jerusalem. In her works, she deconstructs and mixes cultural symbols, historical events, myths and artefacts side by side with the mundane and the marginal thus questioning the value of things compared to their worthlessness and the prevalent idea that fiction contrasts reality. At Rupert, she will explore a myth spread around the Baltic's region about a mysterious "Tailor-Stone": a special stone, that according to the folklore, tailored unpractical luxurious clothes for landlords. Combining it with research about Vilnius' contemporary and historical fashion industry, she will work closely with the local tailors to imagine and (re)create the unpractical playful garments designed by the mythical tailor stone.
Monica Mays (Spain/Netherlands)
is a sculpture and performance artist currently based in Amsterdam. Her work is composed of a series of processes expanding upon the definitions of ecology and economy, (re)searching for home through an ecofeminist apparatus – home fluctuating and mutating in alienating economic mechanisms, existing in a there and then not yet present. She studied Cultural Anthropology at the University of New Orleans (US), received an BFA (cum laude) at the HEAR / École Supérieure des Arts Décoratifs (FR) in 2015, and more recently concluded an MA at the Sandberg Instituut (NL) in 2017. Recent performances have taken place in Museum Willet-Holthuysen (Amsterdam), De Nieuwe Regentes Theater (Den Haag) and ISO (Amsterdam). In 2018 she designedAuricula, a garden in a church informed by the economics of social interstice as part of Amsterdam Open Tuinen Dagen. At Rupert, she will work on Bucolic Gang, a project in close relation to the Dailė workshop systems that were used as generators for the "domestic life" in the 50's, particularly for identity construction through mass production.
Rob Crosse (Germany)
lives and works in Berlin. Through the use of video, performance and photography, his work focuses on forms of intergenerational care, public intimacy, vulnerability and desire. He engages with communities of older men that convene around activities which operate as mechanisms of support, modes of communication and recreation. During his residency at Rupert, he will continue developing a new project that focuses on care and responsibility, combining methods of restoration in classic cars with practices of care in ageing. As part of this project, he will research local LGBTQ+ support groups, tracing their history of visibility through different generations.
Romily Alice Walden (UK/Germany)
is a transdisciplinary artist whose work centres a queer, disabled perspective on the fragility of the body. Her practice spans sculpture, installation, video and printed matter, all with a socially engaged and research-led working methodology. Whilst in residency at Rupert, Romily will be working on a continuing project titled, 'The body as barometer: disability, climate crisis and the rise of autoimmune disease'. This research period will consist of collecting, documenting and studying local flora and fauna, developing autoethnographic writing and conducting interviews with disability and climate experts. The result of this research will form part of an ongoing series of multispecies video/audio/text works.
Rowena Harris (UK)
is an artist and art researcher focused on what is at stake for bodymind difference within the everyday technological regime. She is completing her CHASE funded PhD at Goldsmith's College Art Department, London, and her thesis takes the form of writing, moving image and sculptural installation. At Rupert she will be researching Sensory Overload as a condition common to a certain neuroatypical positions including ADD/ADHD, CFS/ME, Autism and Synaethesia (as a non-exhaustive list). She will be researching how algorithmic advancements together with the datafication of life, may have formed a structure impacting or oppressing those that suffer Sensory Overload. She will be developing discursive forms as talks and workshops, and this research into a new film work.
Samantha Lippett (UK)
is a London based curator, researcher and lecturer. Her practice explores the radical potential for learning and progress through live research, participation and interdisciplinary collaboration and she employs these modes of engagement to create inclusive spaces for discussion on current sociopolitical issues such as health, housing and ethics of care. Currently, she coordinates a programme of residencies and outreach projects with emerging and international artists for South London Gallery on three local housing estates, as well as mentoring and lecturing design students at Brighton University in Cultural and Critical Studies. At Rupert, Samantha will develop her project JUST ABOUT MANAGING, which calls upon activist practices from the 1970s to problematize contemporary structures of labour production and experiences of precarious work.
Sean Roy Parker (UK)
is an artist, environmentalist and social worker based in London. His work builds social frameworks that are inclusive of marginalised voices and alternative currencies like labour exchange to encourage practical, post-capitalist action using abundance and care. During his residency, Sean will undertake Slow Yield, a research project about the lifecycle of materials, complexities of civic responsibility and tackling waste culture through collaborative problem-solving. Alongside foraging walks, scavenger hunts and sculptural elements, he will be working on new text and sound work in the surrounding terrain.
Sophie Hoyle (UK)
is an artist and writer currently living and working in London. Their practice explores an intersectional approach to post-colonial, queer, feminist, anti-psychiatry and disability issues. At Rupert Sophie will continue work on Chronica, an ongoing project exploring embodied experiences of encounters with healthcare infrastructures in people with chronic illnesses, drawing on their own experience of Anxiety Disorder and Post Traumatic Stress Disorder. Their recent research has an emphasis on the politics of care and community, and social networks of support in relation to different kinds of precarity, especially under Austerity measures. They are interested in exploring the specificities of the Lithuanian context, and the wider Nordic model of social welfare and social support.
We would like to thank Rupert Residency programme partners and sponsors:
Lithuanian Culture Council
Pakrantė
Office of the Embassy of Canada
NORDIC Culture Point
Hestia Artistic Journey Foundation
Ukranian Culture Institute
Image credit: Play workshop on Elmington Estate as part of Open Plan (South London Gallery), Samantha Lippett, 2018