w/ Sunna Dagsdóttir & Evita Mikalkėnaitė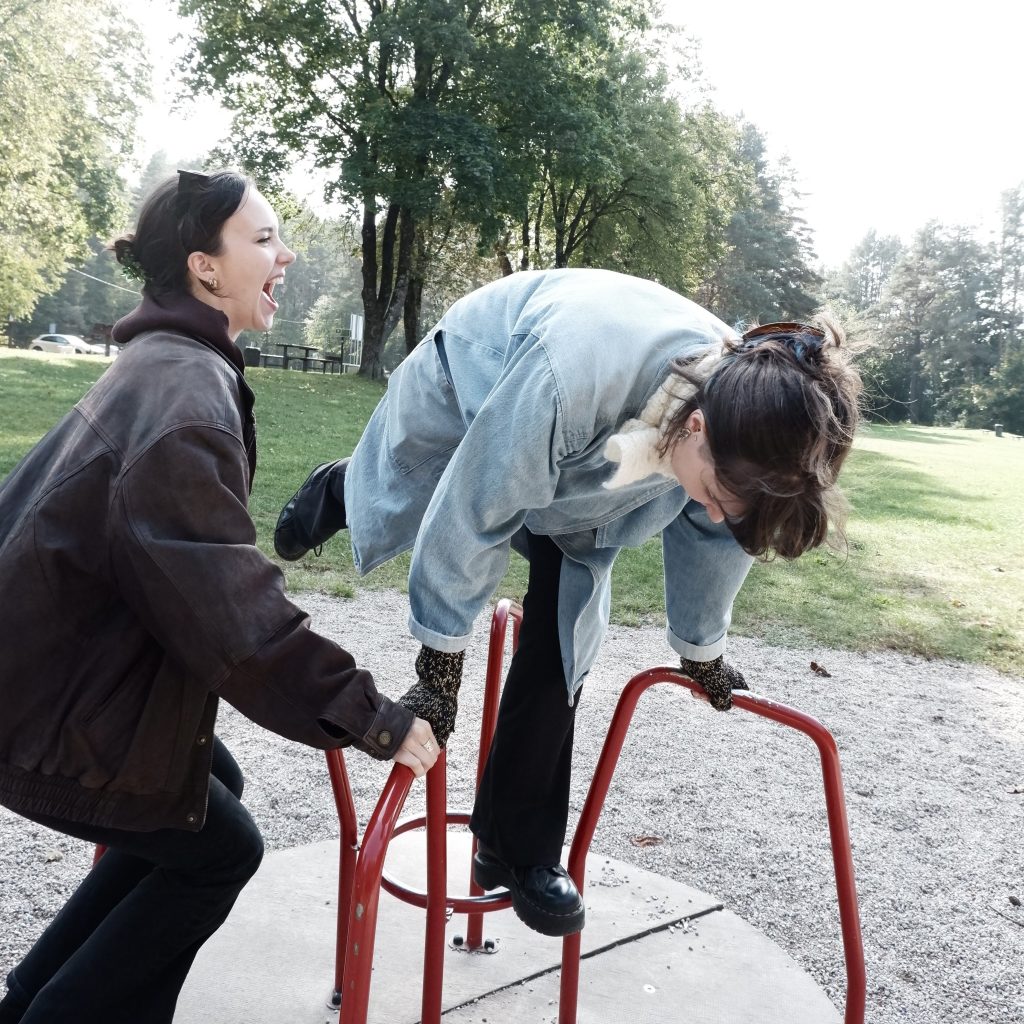 Who are helping Tautvydas to run
#RupertAEP
? You may have already seen their names or faces here and there, but now, officially, the big secret is revealed & you can get to know the personas Sunna & Evita. Separately, they are growing stars in the wide contemporary art sky, and together, they are a strong duo at Rupert overseeing most of the Alternative Education Programme processes.
➡️ Listen to their voices, laughs, thoughts & tracks here.
💫💫💫
Sunna Dagsdóttir recently graduated from the Iceland University of the Arts with an MA in Curatorial Practice. Her graduation exhibition, Lunglike Shadows, explored how we can curate ethically by choosing means supporting sustainable living and promoting more attentive encounters between humans and non-humans.
She is currently interning at Rupert and will stay in Vilnius until Christmas. Her background is in Art Theory from the University of Iceland, and in recent years, she has curated multiple group shows in Iceland, worked for galleries in Reykjavik, and is part of the committee of the artist-run gallery called Rýmd.
At the moment, Evita is exploring her research curiosity in the realm of art criticism and analysis with an emphasis on music and film at the University of Groningen in the Netherlands. During the past five years, she has worked with artists from the contemporary circus and performance co-curated an experimental performance platform, DIHAN.
Lately, Evita hopes to track down her artistic practice somewhere in the grey area between sonic patterns, knitting yarn, and feeding her friends.