The participants of the 10th edition of the Alternative Education Programme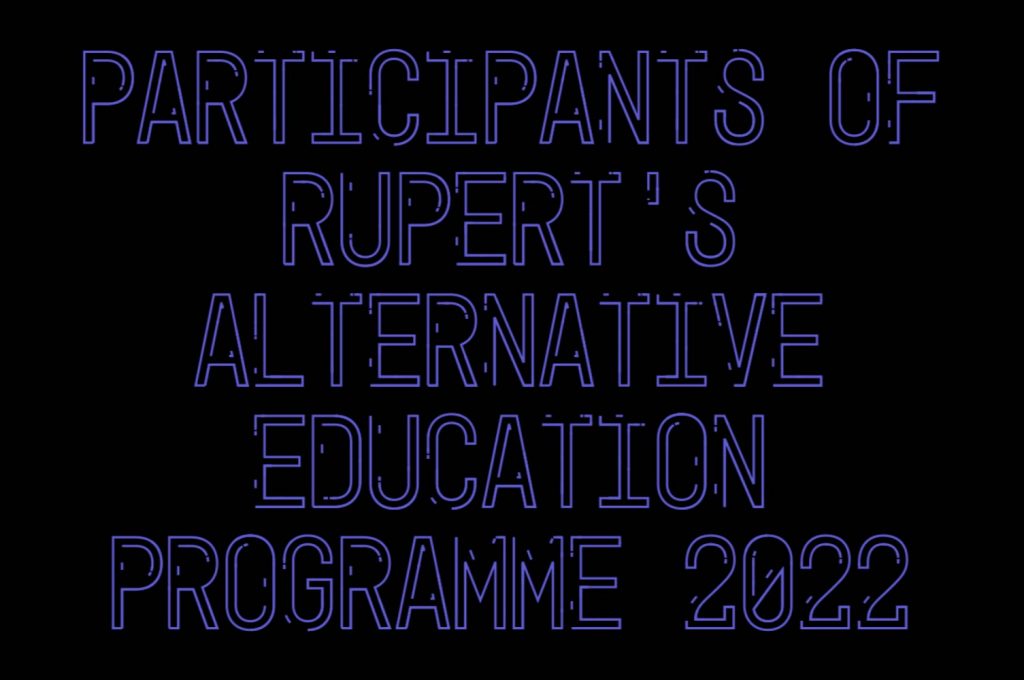 Meet the participants of the 10th edition of the Alternative Education Programme:
ANA LIPPS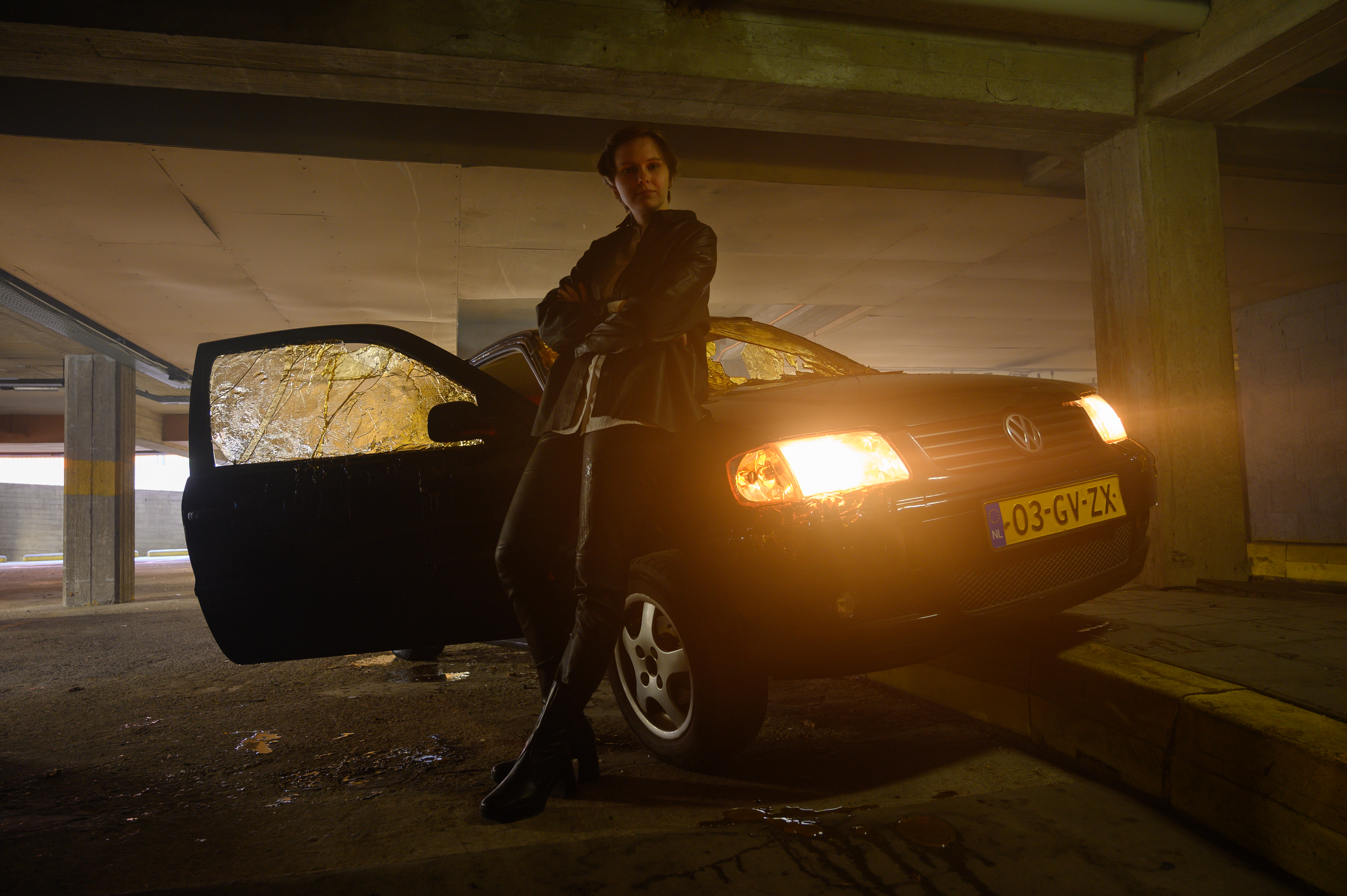 Ana Lipps (they/them) is a Lithuanian-German artist (b. 1997, Vilnius) based in the Netherlands. Through large-scale installation works combining objects, photographs and interactive elements, they train the viewer's eye to accept suspended realities and dwell in liminal spaces. Breaking static sculptural conventions that rely on a viewer-object binary, Ana opens up a multiplicity of states to encourage opportunities for change rather than a continuation of the expected.Ana graduated in 2019 from Brighton University (BA in Fine Arts Sculpture) and earned their Master's at the Dirty Art Department of the Sandberg Institute in 2022. Their Master's thesis was written about the significance of liminality in queerness and collapse. The liminal has been pushed to the peripheries of our society, as it has the power to challenge normative social structures, to create a space of contradiction and unknowing. Most recently, they have been part of a month-long residency that was a collaboration between the Dirty Art Department and the Banana Mountain children's anarchist school. They have also been a resident at the Door Residency in a former bullet factory in Amsterdam.
Image: Anna Lips by Maarten Boswijk
ALGIRDAS JAKAS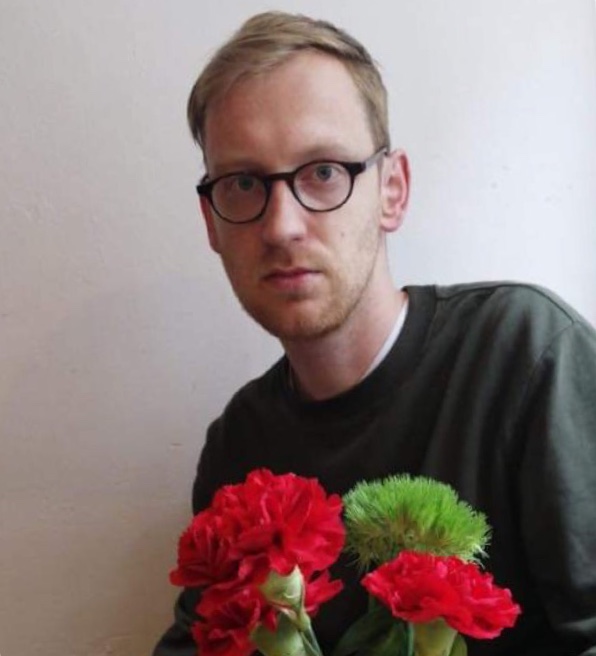 Algirdas Jakas is an artist currently living in Vilnius. He studied printmaking at the Vilnius Academy of Arts and sculpture at the University of Fine Arts Hamburg (HFBK). His practice revolves around topics of care, collective anxiety and the shapes of hypochondriasis. Often using materials that are associated with hobbies or therapy and combining them with the medium of drawing, he explores the arcane through 'instruments of unease' and the boundaries of isolated self-help practices. For the past year, together with artist Egle Ruibyte, he has been working as a duo, doing projects at Lokomotif project space in Lentvaris and Atletika gallery in Vilnius.
Image: Algirdas Jakas by Eglė Ruibytė
DELPHINE LEJEUNE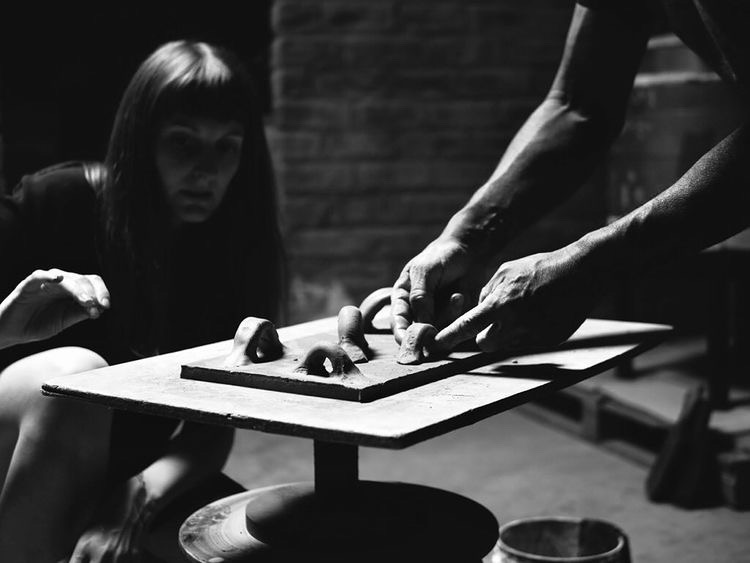 Delphine Lejeune is a visual designer and material researcher working experimentally across 2D and 3D printed surfaces. Her curiosities lie within designed objects and how they critically shape our social behaviours. Her source material is often found, digital images that she extrapolates into objects through layers of reformatting, delineating the boundaries between digital and physical representations.
Image: Delphine Lejeune by Esteban Marchand
DOVYDAS LAURINAITIS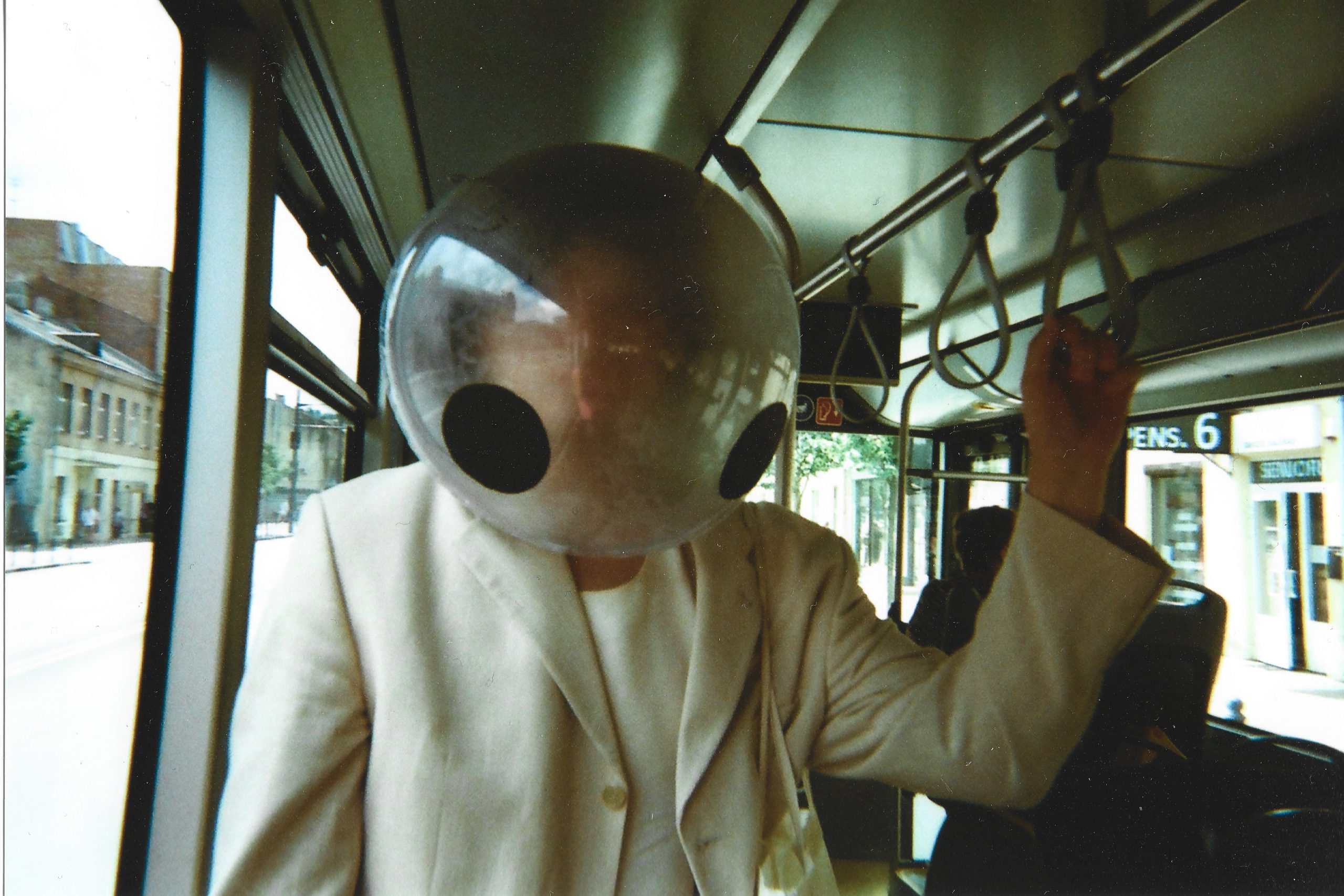 Dovydas Laurinaitis is a transdisciplinary artist working mainly with writing, durational performance and ritual. Ephemeralising the typically static, their work questions how the record can become the source, or reading can become the experience of writing. Their artworks combine form and theme in multidimensional constellations of neurodiverse connections and are invitations to connect in an ongoing pursuit of vulnerability and softness; akin to a gentle acid eroding the borders between individuals, melting into collectivity as a form of healing out of loneliness.
Image: a passenger on the no 4 trolleybus, 28 June 2021
HASHIA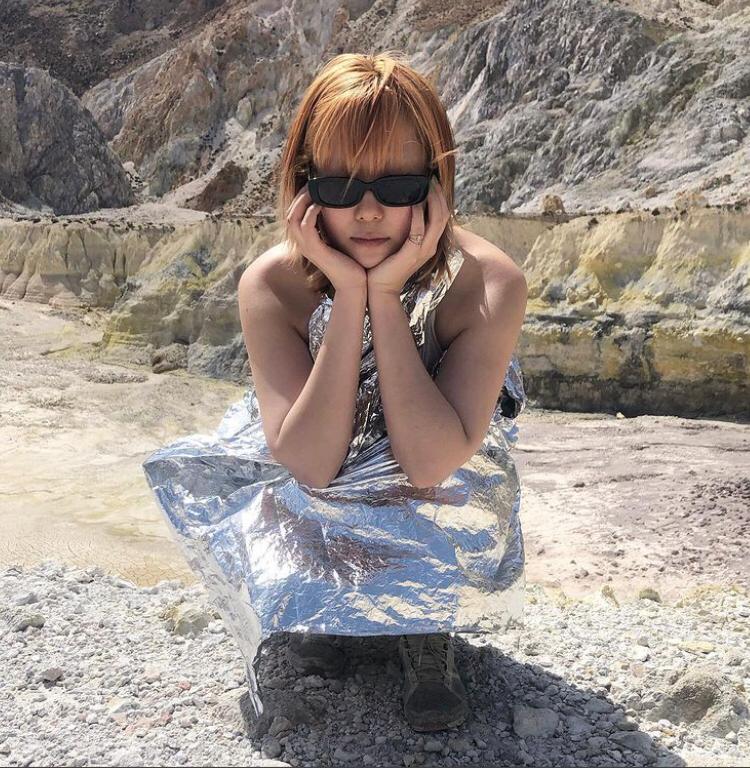 HASHIA – is an oracle who lives in d3vination — an ancient island in hyperspace where triple-helix devis perform witchuals.Shey constructs sites through sound scenography, plural narratives, poetry, music, DJ mixes, performance and theatre. Shey works in resonance with dreamscapes, the occult, mythologies, ancient technologies and ancestral memories. Hir work has been shown at Liquid Architecture, Acud Theater, Kampnagel, Großer Wasserspeicher among others. Shey is based in Berlin and currently renders 'd3vination' in planetary flux on Cashmere Radio, delivering deep-sea Lemurian wisdom from femme deities through poetry and music.
Image: HASHIA by Niki Grillakis
IOLO WALKER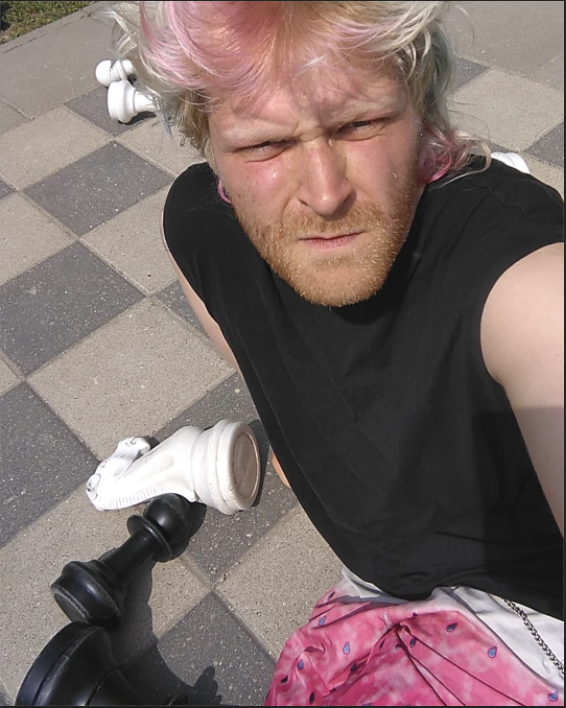 iolo Walker works with people + plants + planets to produce generative & expansive networks of mutual aid. Blurring text, events and performance with static and living practises, their work confronts localised and cosmic horrors with needles, piercing and stitching metabolic rifts and ozonal holes.
LAURA FERNÁNDEZ ANTOLÍN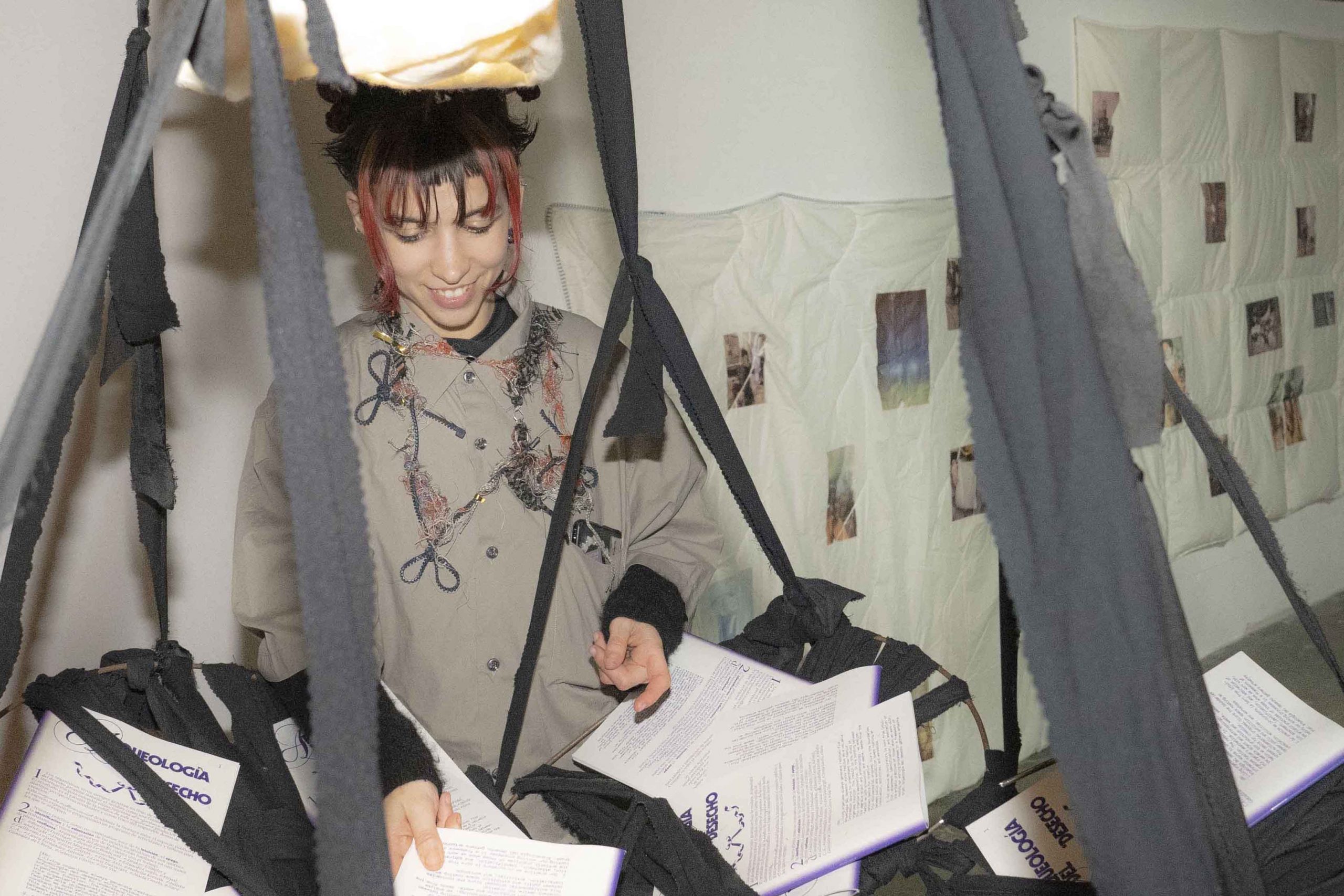 laura fernández antolín develops a practice of radical care that pieces together our bodies and their context, reclaiming the senses and affects for new relations, sharing capacities of resilience, creativity and action for inhabiting together.Working from the materiality of cloths, textiles, drawings, clay, scents, texts, objects and performance, they look for diverse possibilities to affect the discourses that engage and relate immediately with the body. Their work thinks through our bodies and their environment as landscapeswhere we capture the instability of our lives, experiment with our knowledge and question our perceptions of politics, domesticity, intimacy, gender, trust, commoning, togetherness, …They desire to create interwoven scenarios that shake us through the spaces we inhabit, unfolding languages not of re-presentation, but of string figures. Questioning the sensitive personal and collective experiences through their forms, gestures and rituals. Softness as a driving force for hope in the context of neoliberalism. To unfold us through addressing (un)conditional hospitality, abundance and the transformation of matter.
Image: laura fernández antolín by Helena Roig
LAURA MARIJA BALČIŪNAITĖ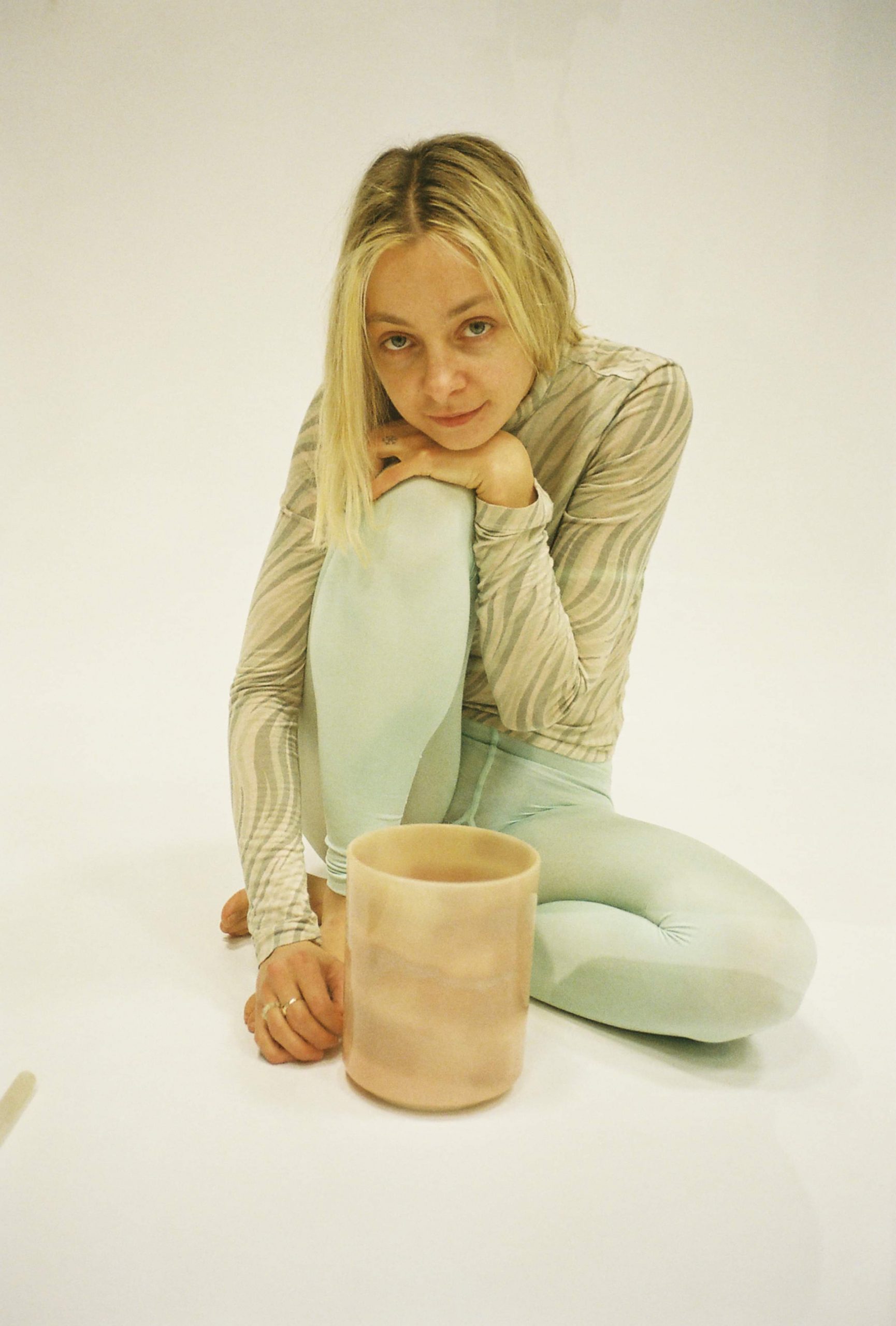 Laura Marija Balčiūnaitė is a former artist flâneuse becoming a ritual tools' creatrix channelling a need for softness through hydrofeminism, sound healing, drawing, and somatic movement to produce sensual energy and healing in vulnerability, exploring the edges of a healer and a magical femme portrait tightly connected to the erotic flow of the universe.
Image: Laura Marija Balčiūnaitė by Laisvė Linkutė
MISTI STUDIO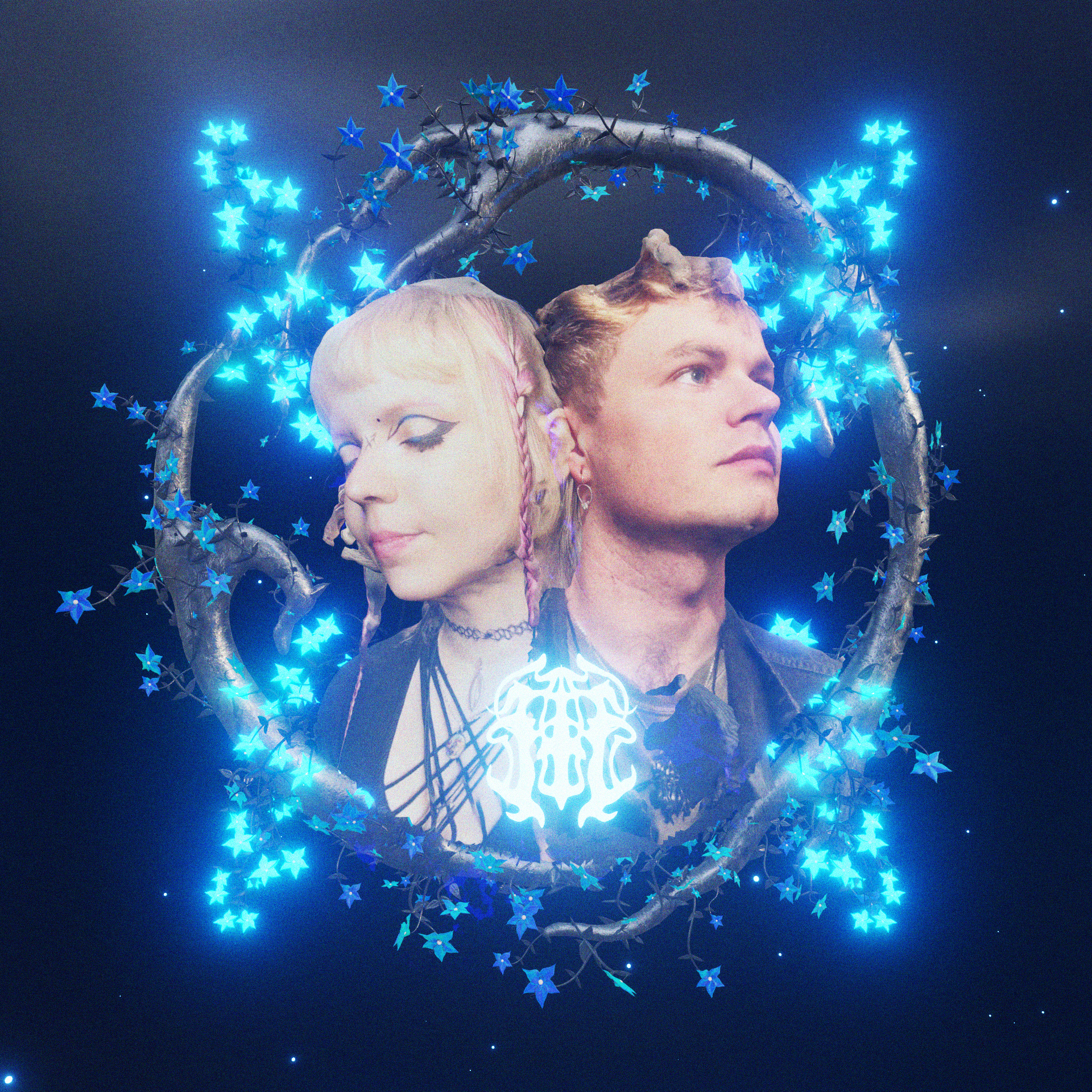 Imaginal. Digital. Physical
Misti is a collaborative journey between artists Nicholas Delap x Laīna Linkeviča. A generative inter-space where mythic English and Baltic histories entwine, spiralling into the ether of imaginative landscapes navigated through 'journeying', digital worlds and physical installations.
Embodying the transcendent fogs which dance across landscapes, Misti bridges together ancestral backgrounds and symbolism, questioning and exploring inherited folk narratives that have shaped attitudes towards nature and society.
By intermixing their multidisciplinary art practices and utilising them as immersive tools, Misti facilitates the activation of primordial and alternative ways of being through worldbuilding. They explore performative structures by navigating and interacting with these environments, focusing on the journey itself as a ritual from which to grow.