25 April, 2017, 6:30 pm
Open Studios
A realm where cause-and-effect no longer applies: presentations by Rupert April residents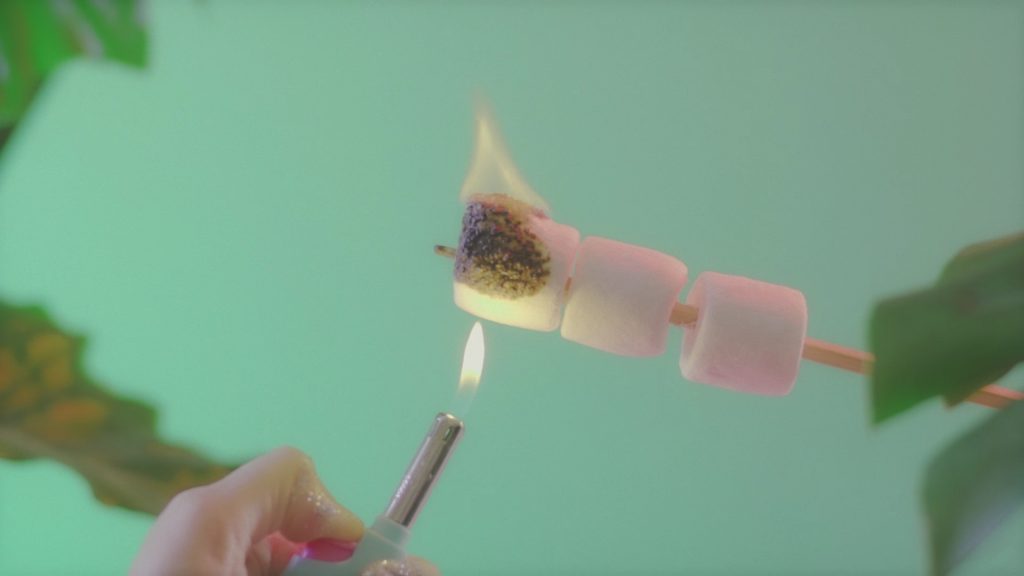 Rupert kindly invites you all to our April residents Borbála Soós (HU/UK), Marco Strappato (IT/UK) and Elvia Wilk (USA/DE) presentations of their month long research residency in Rupert followed by thematic food, drinks, and music selection starting 6:30 pm, Tuesday, 25 April at an artist day care center Autarkia (Naugarduko g. 41).
Mushrooms sprout to life even in the darkest conditions. Spores of inspiration spread on the breeze of science, awash in irrepressible fantasy. Tropical climates are ripe for fermentation. While the yeast ferments, the revolution foments. Look through the cellular membrane: nostalgia therapy. Simulation leads to stimulation. The mountain pulls away turbulent weather, leaving sunshine over the beach. Escapism is a fundamental aspect of human life and mental health. All options are the best options. Heaven is a Place on Earth.
Evening's programme:
6:30 – 7:00 pm doors open
7:00 pm introduction by Borbála Soós, Marco Strappato and Elvia Wilk
7:15 pm presentation by Elvia Wilk about book and the live-action-roleplay workshop that explore topics such as club culture, the paradox of sustainability as a lifestyle and how personal trauma becomes political ideology
7:45 pm presentation by Borbála Soós: the organisational systems of fungi species, slime mould, plants and deep sea creatures in relation to social structures
8:15 pm Marco Strappato: drafts & sketches
9 pm – 11 pm cocktails and degustation of thematic food
Borbála Soós  (HU/UK) is a London-based curator. She graduated from the MA Curating Contemporary Art course at the Royal College of Art, London in 2012, and holds an MA in Film Studies and an MA in Art History from Eötvös Loránd University, Budapest since 2009. For the past 4 years she has been the director and curator of Tenderpixel, an independent contemporary art gallery in central London. Borbála is Visiting Lecturer at the MA Fine Art course of the Royal College of Art, London, and also works as an independent curator. In April 2017 she is undertaking a curatorial residency at Rupert, Vilnius, working towards curating a group exhibition titled "Mushrooms on the Ruins" at Nogueras Blanchard in Madrid, opening at the end of May 2017.
Marco Strappato (IT/UK) is an Italian-born, London-based artist. His work is engaged with the pressing and urgent reassessment of a contemporary understanding of image production and image distribution. His current works are looking at Landscape and technology, the screen and the infinite space in which technology purports to offer, this seems to naturally lead to questions of the technological sublime. He received his MA in Sculpture from the Royal College of Art. His work is included in several private and public collections and has been exhibited widely, including solo exhibitions at The Gallery Apart, Rome (2015, 2013); Crédit Agricol (project by Careof-DOCVA), Milan (2013); Placentia Arte, Piacenza (2010) and others.
Elvia Wilk (USA/DE) is a Berlin-based writer who researches the ethics of art-making in relation to emerging technologies. She writes for publications like frieze, Artforum, e-flux, and die Zeit, and is currently a contributing editor at Rhizome and publications editor for transmediale. At Rupert she is editing the final draft of her first novel, and is also re-staging the book's plot in the form of a live-action-roleplay workshop. The book and the workshop explore topics such as club culture, the paradox of sustainability as a lifestyle, and how personal trauma becomes political ideology.
Photo: still from music video "Maria Antonietta" by PRIESTESS
Rupert Residency program is kindly supported by Lithuanian Council for Culture, and Lithuanian Ministry of Culture.