Alternative Education Programme's Public Lecture #4: Bones Tan Jones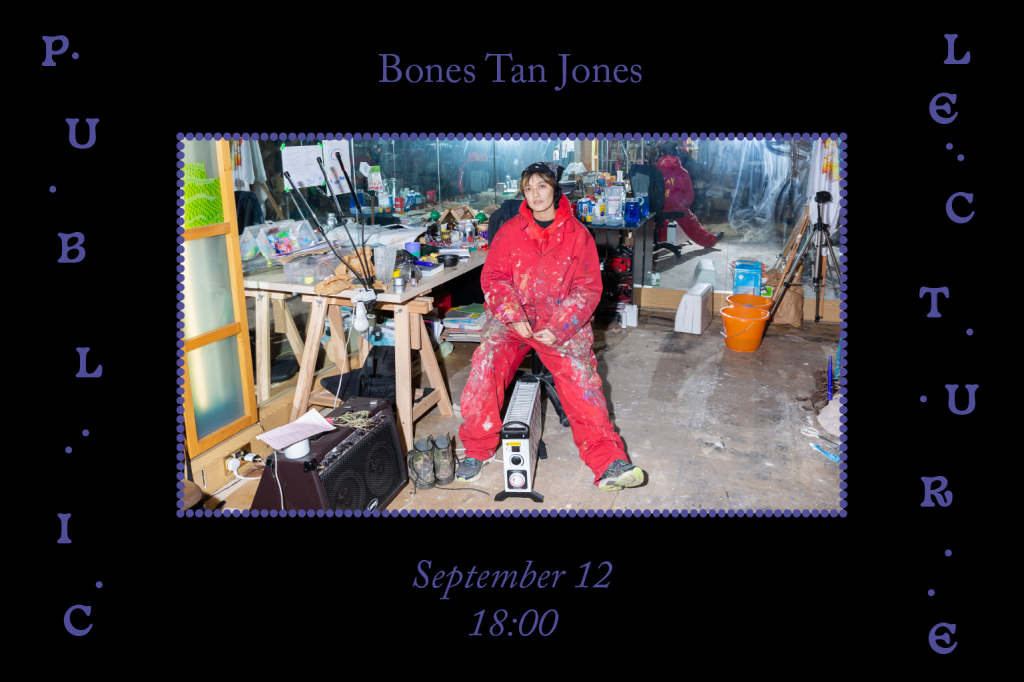 Date: 12 September
Time: 18:00
Location: VILNIUS TECH Faculty of Architecture (Pylimo st. 26, Vilnius)
In collaboration with VILNIUS TECH, we are inviting you to another Rupert's Alternative Education Programme's public lecture by the artist Bones Tan Jones. The lecture will take place 12 September from 18:00 at VILNIUS TECH Faculty of Architecture (Pylimo st. 26, Vilnius). During it, Jones will present their transdisciplinary practice combining performance, visual and communal arts, music and body practices.
The lecture is part of the Rupert's Alternative Education Programme's public lectures series designed to examine the impact of today's transdisciplinary practices in the field of art and architecture.
About the artist
Bones Tan Jones' (UK) work is a spiritual practice that seeks to present an alternative, queer, optimistic dystopia. They work through ritual, meditating through craft, dancing through the veil betwixt nature and the other. Bones weaves a mycelial web of diverse, eco-conscious narratives that aim to connect, enthra and induce audiences to think more sustainably and ethically. Traversing pop music, sculpture, alter-egos, digital image and video work, Bones sanctifies these mediums as tools in their craft. Selected recent commissions and exhibitions include Dream Portal Sigil Stones and Dream after Screen, 13th Shanghai Biennale (2021); The New Elementals, 7th Athens Biennale (2021); Solo Show at Underground Flower Offsite (2020); Parasites of Pangu, Serpentine Galleries, London (2019); Future skins, IMT Gallery, London (2019); Mimosa House, London (2018); A Sound Identity, ICA, London (2018–2020); Cell Project Space, London (2018); Gropius Bau, Berlin (2018); Yorkshire Sculpture Park (2016–17).
Rupert's activities are supported by the Lithuanian Council for Culture
Partners: Vilnius Academy of Arts, Vilnius Tech, Tech Zity