Alternative Education Programme's Public Lecture #8: Joey Holder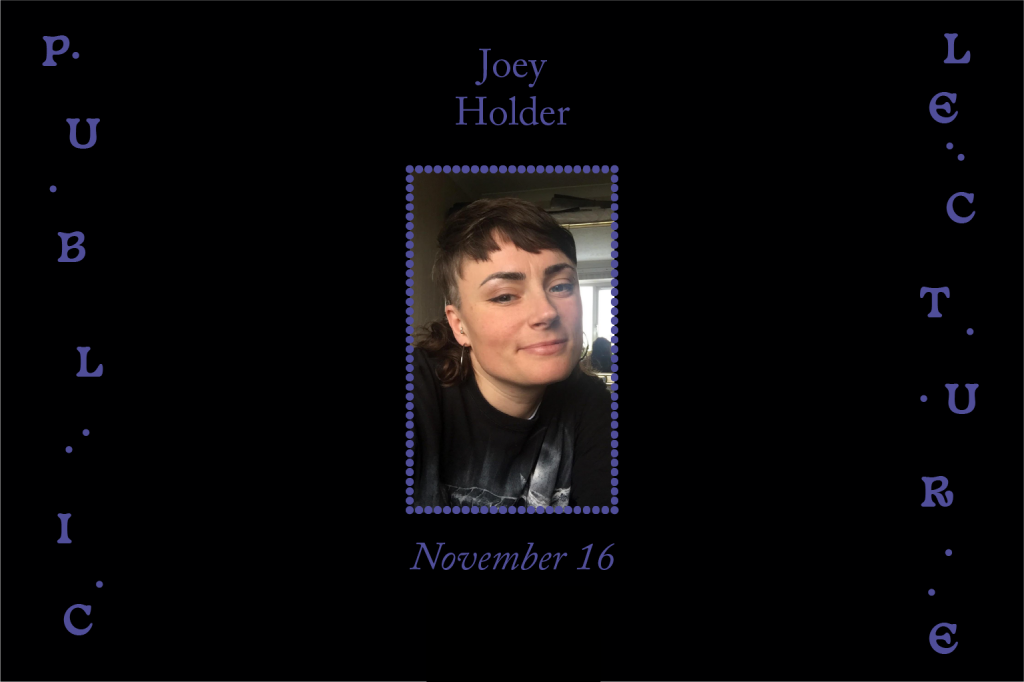 Date: 16 November
Time: 19:00
Location: Vilnius Academy of Arts' Design Innovation Center (Maironio st. 3)
The lecture will be held in English
The last public talk of the 10th Edition of Alternative Education Programme will be held by visual artist, producer and mentor Joey Holder. The talk will take place on 16 November at 19:00 at the Vilnius Academy of Arts Design and Innovation centre (Maironio st. 3), 112 auditorium.
At the talk Holder will introduce her practice as a form of 'world-building' with multiple access points for the work – through narrative, information, images, video and websites. Using different mediums and techniques, Holder will elaborate on how ideas of mimicry, alchemy, camouflage and adaptation are important in her work and how themes such as organic computation, merging of matter and information and our increasing entanglement with technology inspires her. Drawing on ideas of Karen Barad about the inherent entanglement of everything around us, Holder invites us to get acquainted with her liquid worlds of multifaceted components.
Joey Holder (UK) is a visual artist, producer and mentor. She is represented by Seventeen Gallery, London. Joey is also the director of SPUR, an online platform that supports digital practices, and the director of Chaos Magic, an arts project space in Nottingham. She has exhibited widely in the UK and internationally, including at the Harvard Museum of Natural History, Athens Biennale, Design Museum, Moscow Biennale, Transmediale, and Venice Biennale.
Her artworks are fueled by continuous dialogues and collaborations with researchers and practitioners from various fields. She creates fictional worlds and constructed environments that respond directly to contemporary, real-world events. Each artwork is considered a 'set' with filmic, narrative, architectural, visual and sonic elements created uniquely for the conceptual underpinning of the project. She has worked with computational geneticists, marine biologists, behavioural psychologists and investigative journalists; her artworks have addressed themes including future farming, synthetic biology and deep-sea ecosystems.
Rupert's activities are supported by the Lithuanian Council for Culture
Partners: Vilnius Academy of Arts, Vilnius Tech, Tech Zity