18 - 21 June, 2014
Event
An Artist and a Rover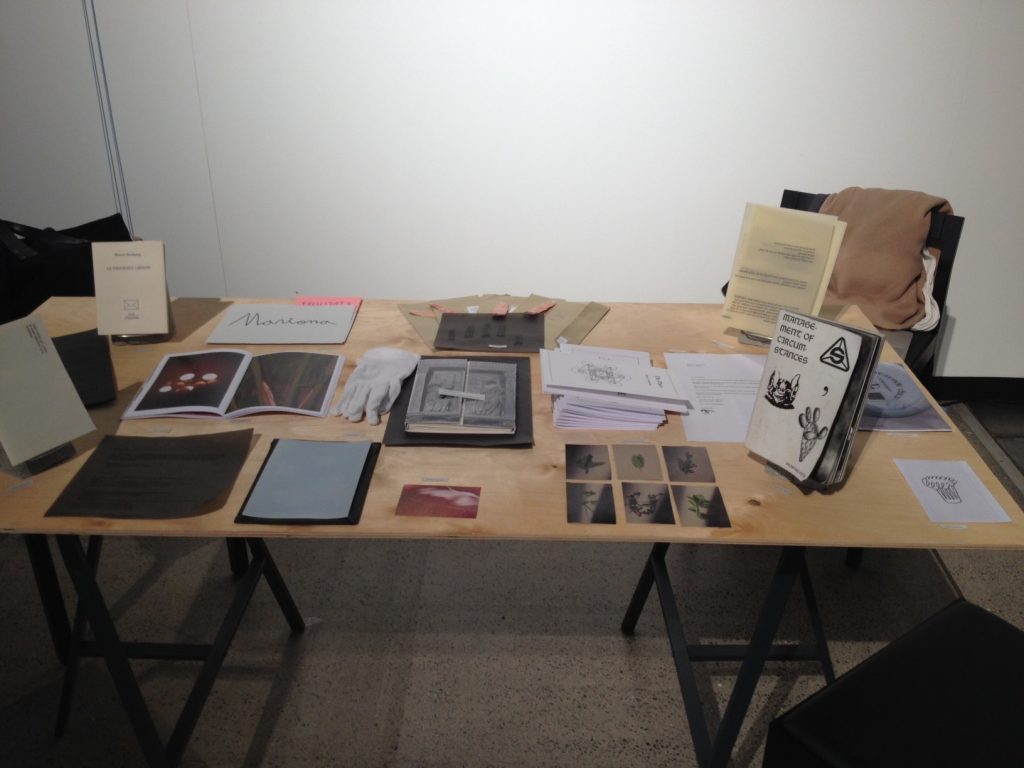 In an essay about correspondence art, Edward M. Plunkett posits, tongue-in-cheek, that communication as an art form is an ancient tradition dating back to when Cleopatra had herself delivered to Julius Caesar in a rolled-up carpet… "In the Middle Ages, Charlemagne received an elephant from Haroun al Rashid (the Caliph of Baghdad of Arabian Nights fame). During the Renaissance, courtiers might present each other with cakes in the forms of palaces, inhabited by dwarfs. Charles I of England and his Queen Henrietta were favored by the Duke of Buckingham with a pie that contained a famous midget. Today's heads of state take their communications more seriously, even if they miss the Dada aspect of much of it." M. Plunkett, Art Journal, Spring, 1977
For its participation in Art Vilnius '14 Special Projects Program, Rupert has collected mailings from past and present Resident artists and Educational Program participants Felicia Atkinson/ Shelter Press, Nick Bastis, David Bernstein, Vytenis Burokas, Alberto Garcia del Castillo, Chloe Cooper, Lucas Dillon, Allison Gibbs, Daniel Glendening, Tim Kliukoit, Vsevolod Kovalevskij, Louise Menzies/ Alex Davidson, Maya Mikelsone, Mariona Moncunill, Robertas Narkus, Carl Palm, Soeren Rosenbak, Sebastian Rozenberg, Viktorija Rybakova, Augustas Serapinas and Robin Vanbesien. Responding liberally to the traditions of mail art, with its lineage of Ray Johnson and the New York Correspondance School, Fluxus Eternal Network and the art form's subsequent cyber interpretations, participants have sent Rupert clippings, posters, postcards, letters, prints, found objects, publications, texts and emails that are exhibited. In accordance to mail art exhibition rules, the works are not for sale.
In addition to mailed works, we have a hand carved table by David Bernstein entitled 'Cheers to the Miss standing under the table doing karate', a work originating in the text 'Thinging' written in collaboration with Jurgis PassTheCabbageChips (Paškevičius). In this text a game of words creates a potential object, and a potential object creates a game of words.
Art fair ArtVilnius '14 is open from 18 to 21 June at Litexpo exhibition palace, Laisvės av. 5, Vilnius.