12 December 2014, 6 pm
Lecture
Circus Engelbregt: Mind Your Head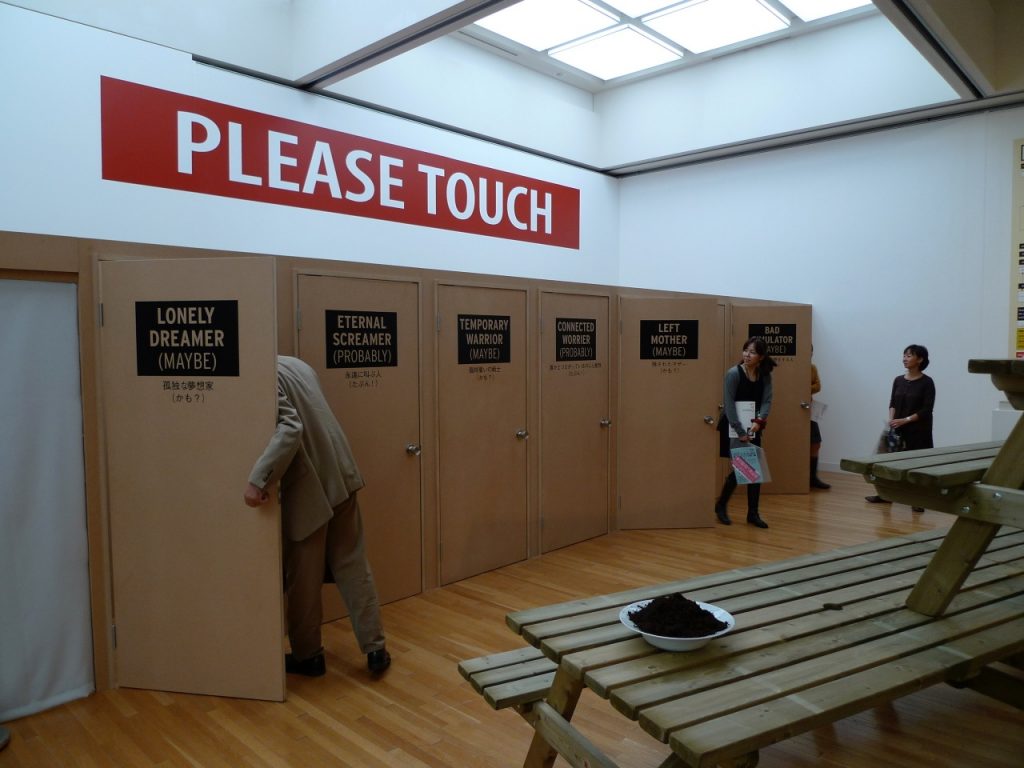 The event will take place at Vilnius Academy of Arts, Lecture Hall 112 (Maironio St. 3, New building) at 6 pm.
Sometimes it seems as if society is stuck in a rut. People have a habit of becoming stuck in cages they have created for themselves. This is a natural process. At the breaking point of such a process, creativity can open things up and bring about much needed change. Circus Engelbregt is a studio that disorders public processes to try and increase social sustainability. We try to help institutions, communities and imaginations that are lost on a beaten path. We create installations, organisations, companies, questionnaires, reports and procedures; all inspired by existing phenomena that make up public life.
We try to change people's perceptions of the habitual and the seemingly obvious, and from the resulting calmness we try to create new social movement borne of not knowing. Circus Engelbregt works from a universal spirituality, relaxed, joyful and with our hearts and minds opened.
At the presentation in Rupert the chief director and founder of Circus Engelbregt, Martijn Engelbregt, will focus on the issues of health in western societies and the important role of art. He will talk about his unique two-year Master of Fine Art at the Sandberg Instituut (NL), the Cure Master, which deals with health, disease and care, about ways that people can make their own medicines and the importance to not know.
Martijn Engelbregt (NL) uses public data collected by his research office EGBG (Eens gegeven, blijft gegeven—the Dutch double entendre for 'once given, always given / once a fact, always a fact') which he founded to monitor and dissect the application of personal information in society and explore the reactions of those involved, which he describes as "art in the form of research". He graduated from University of the Arts Utrecht in 1996, was resident artist at de Theatreschool and Schuberg Philis, and his monograph, DIT IS NEDERLAND (This is The Netherlands), was published by Valiz press in 2006. He currently teaches at the Sandberg Institute (NL).
Thanks to the Lithuanian Culture Council for their support.