Daniel Rossi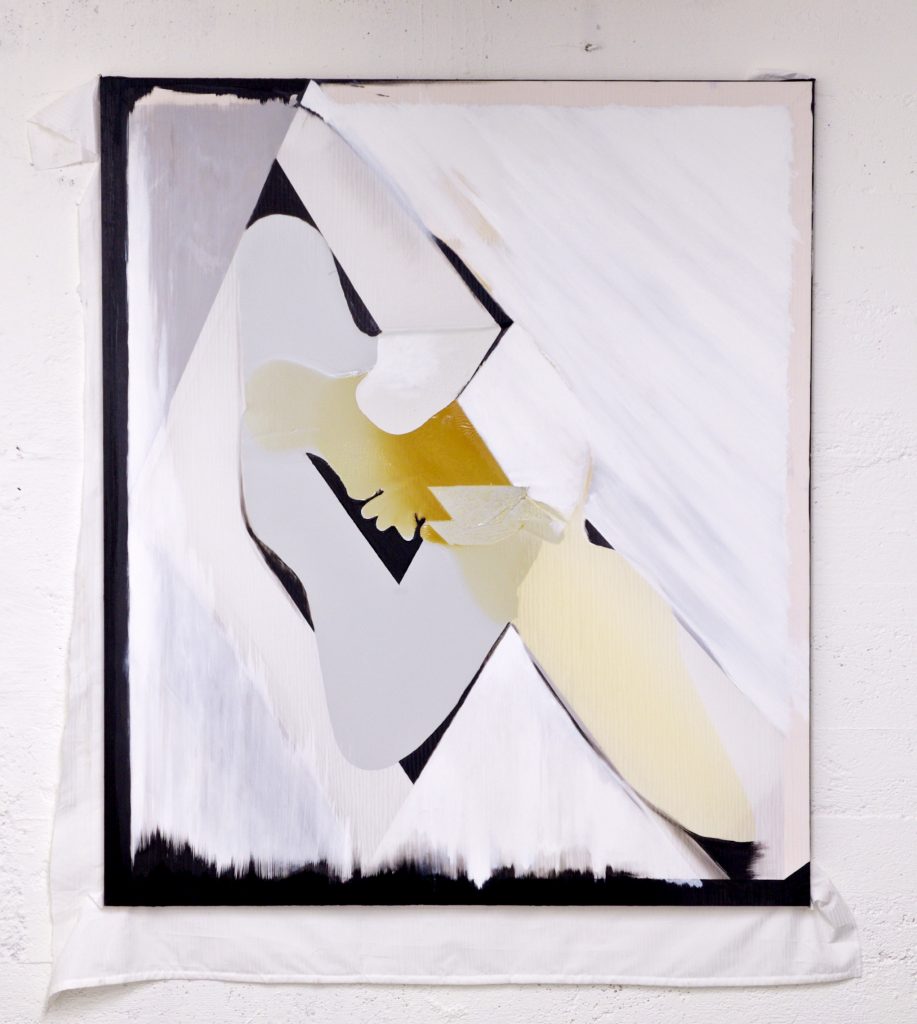 Daniel Rossi (Italy) is an artist living and working in Bremen, Germany.  Recently he appeared in various group exhibitions including: "Oh Wow", Museum Weserburg, Bremen "TRUNK" , Kunstverein Lüneburg , "AWOL", Raum für drastische Maßnahmen, Berlin Friedrichshain and many more. In 2015 he studied In Vienna by Professor Erwin Bohatsch and in 2016 he was a master student at the HfK Bremen by Martina Klein and Stephan Baumkötter.
His work picks up structural elements of painting. Again and again he interrupts the surface of his canvases and introduces a haptic dimension in the picture, for example through the use of loose fabric elements. In his experimental handling of color and material, Rossi does not treat surface and materiality as opposites. The images have a process-like quality and invite you to meander through their layers. Only over a longer period of time does it reveal its diverse moments and aspects, whose literal complexity are reminiscent of the characteristics of a fossil.
During the residency he will develop the first work from a new series of paintings, which will be exhibited next year. The main focus of his work will be on materials, fabrics, alteration, textures and techniques like absorbing patterns of the environment through liquid latex and painting interventions. Rossi is planning to document his experiences in everyday notes, which might evolve into an open discussion at the end of residency.