Educational Program 2016: New Participants Announced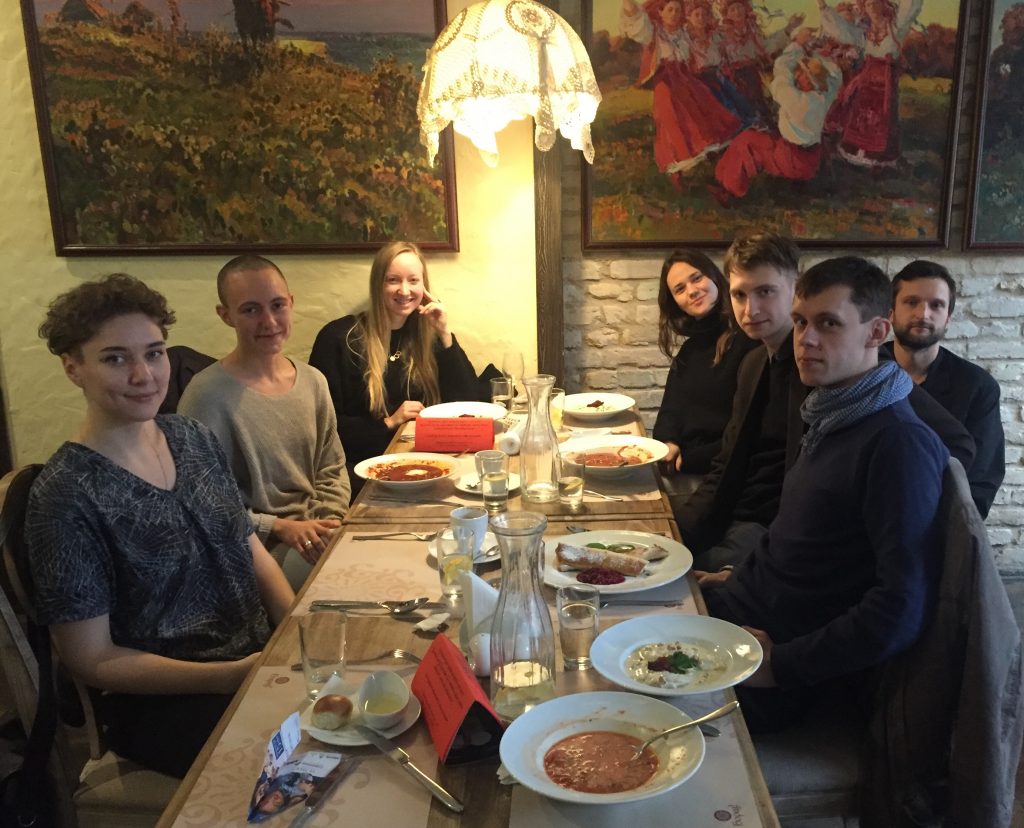 The selections committee, consisting of artist Liudvikas Buklys, Jonas Žakaitis (Rupert Board of Trustees), Augustas Serapinas (artist), Maya Tounta (Curator, Rupert) and Justė Jonutytė (Director, Rupert) selected new participants for the 4th edition of Rupert's Alternative Education program. Jasmine Picot-Chapman (UK), Viktorija Mickutė (LT), Anastasija Sosunova (LT) and Vitalijus Strigunkovas (LT) have been selected to take part in the program, anticipating a year of lectures, trips and workshops led by Joshua Simon, Marina Vishmidt, Jonas Žakaitis, Valentinas Klimašauskas and many others. During the program participants will also receive personal mentorship and develop individual and group projects.
Jasmine Picot-Chapman (b. 1989, Nottingham, UK) is an artist working with the play of art and non-art objects and activities. She enjoys and looks for ways to blur this distinction, with the aim of expanding conscious space. Through considering art as a tool for social change, she employs the possibilities and limitations of authorship. At Rupert she aims to work on an online database of sources presented as raw files (mostly anecdotal texts and image scans/stills/photo documentation) and a film drawing these materials together.
Viktorija Mickutė (b. 1989, Lithuania) is a journalist from Lithuania. She received her MA from the Missouri School of Journalism, worked at Al Jazeera English in Washington DC with the daily social media-based TV show "The Stream" and the Emmy award-winning current affairs documentary show "Fault Lines". At Rupert, she will be doing a documentary project "Wanderers" about emigration in Lithuania and other post-Soviet countries after the iron curtain. The question she is asking is where the "freedom generation" went, how far they managed to go and what they were willing to sacrifice. In addition, the project aims to delve into other issues, such as common societal experience and European privilege in the so-called underdeveloped world.
Anastasija Sosunova (b. 1993, Lithuania) holds a BA in Graphic Art from Vilnius Academy of Arts and is currently continuing her MA studies. She was born in Ignalina, went to both Lithuanian and Russian schools, finished the Čiurlionis Art School. As a bilingual person that expresses herself between two systems of thought she leaned to the universal language of the image. Non-verbal language and the possibilities of visual communication are her main creative starting points. During the educational program, she will be making a series of artworks according to the principles of interstellar message design, which could still work as interstellar messages but function as works of art. She intends to put forth a quirky idea of defining art practice as something very similar to creating a message to aliens. Just as works of art, the messages to Extra-Terrestrial Intelligence are the reflection of humanity, the representation of culture, society and scientific achievements.
Vitalijus Strigunkovas (b. 1990, Lithuania) is a visual artist. He studied at Vilnius' Justinas Vienožinskis School of Art, Willem de Kooning Academy in Rotterdam and received his B.F.A and M.F.A. from Vilnius Academy of Arts. He was invited to take a part in XII Baltic triennial held by Contemporary Art Centre in Vilnius in 2015. Originally trained as a painter, Vitalij Strigunkov combines different media; his multifaceted projects include found images and stories, actions, drawings, paintings, videos, and installations. In his works the artist explores the economics of symbolic capital. During Rupert's alternative educational program, he will continue his research on economy of symbolic capital and at the same the time will present it towards cultural social and political concerns.