30 October, 7:00 pm
Public Talk
Cadavre Exquis: How the dead speak out in Russian art. From necro-realism to post-exoticism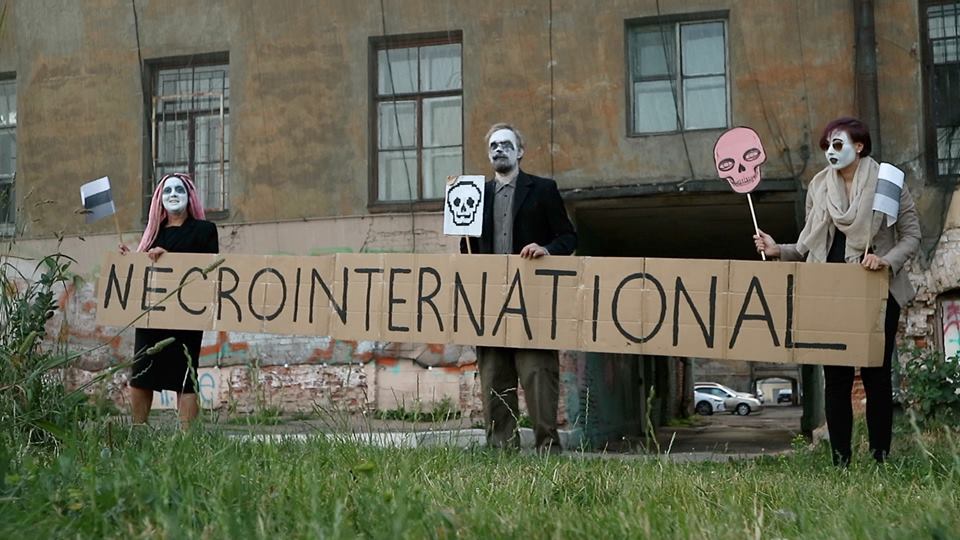 Rupert is pleased to invite you to the public talk by curator Irina Aksenova on the 30th of October, 7 pm which will take place in Autarkia, Naugarduko str. 41, Vilnius.

The metaphorical decolonisation of the afterworld is a specific topic of much Russian contemporary art. These practices  counteract official political and cultural activities which, in different ways, involve the dead in public discourse or re-produce the dead-born ideas and practices. Identifying and even forming solidarity with the corpse as a form of resistance to a  political regime has its roots in the late Soviet Union. Necro-realists with their trashy zombie lifestyle and art were an excessively ironic reaction on Brezhnev's epoch of stagnation. Nowadays the so-called Party of Dead recruit supporters, offering the coming death as the last possible and only true reason to unite. Post-exotic authors blur the boundary between living and nonliving existence to give voice to defeated, unseen, the 'dead' in public space. This presentation overviews the key artists and collectives working in these fields and also gives a brief introduction to the related cultural and political environment in Russia. 
IRINA AKSENOVA (b. 1983) is a curator from Saint-Petersburg (Russia), who combines museum projects with independent practice. She co-founded and curate FFTN (15), a key local non-commercial space for curatorial and art experiments. For a long period she was a part of Voronezh Contemporary Art Center, where she actively supported and promoted young artists. Co-curated the Special project of the fifth Moscow International Biennale of Young Art 'In the glorious city of Voronezh' (CCA WINZAVOD, red wine hall,  2016). Irina is now taking a traineeship at Rupert center for Art and Education as part of the Annual international internship programme for young Russian curators by EUNIC. 
Image: "Party of the dead" – public action in Saint Petersburg
Thanks to Autarkia
Rupert programmes are partly supported by Lithuanian Culture Council