Fear of Intimacy Department – workshop with Maria Sarycheva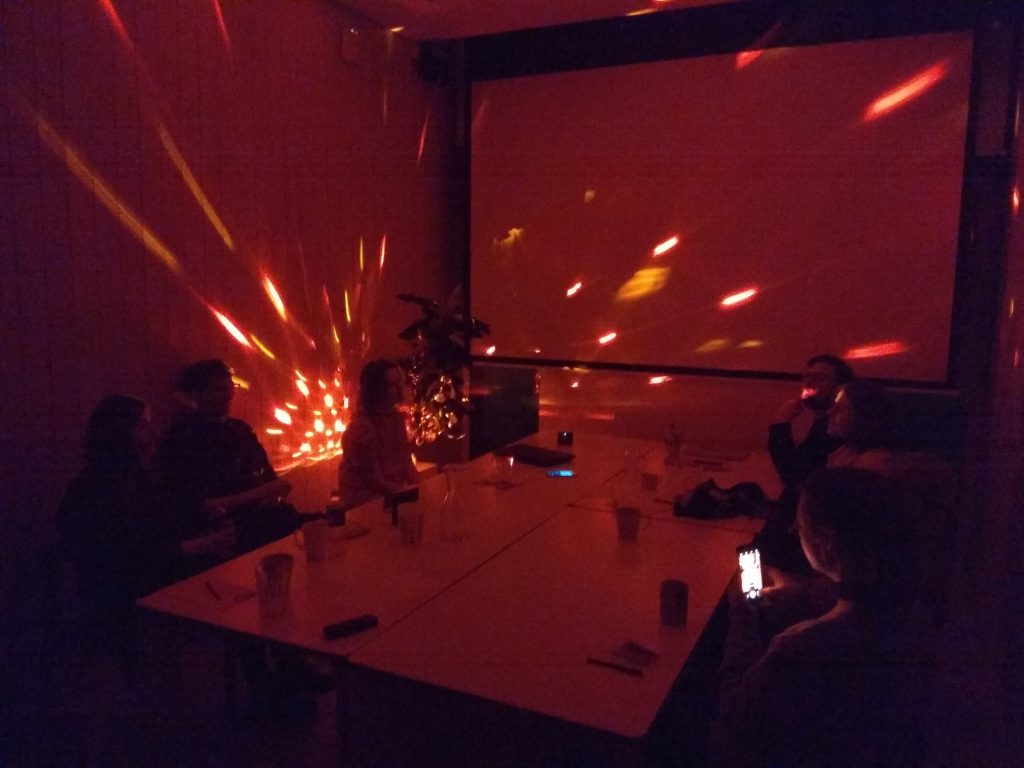 On the 18th and 19th of March, Maria Sarycheva (b. 1991, Ufa, in 2019 working mainly in Moscow and Krasnodar), gave a two day workshop for our Alternative Education programme participants and the curators of the programme. The workshop was called Fear of Intimacy Department, an imaginary institution dealing with feeling obliged to participate, the struggles of the so-called educational turn in curatorial and artistic practices, the disappointment of collaboration and the failures of inclusion. This institution was created collectively over the two day workshop and involved discussions, walks and writing. During the workshop, we asked how we can deal with the constant frustration of 'not doing enough', how we could welcome another person into our life and practice, how we could care for others but without paternalism, how we could approach but not insist on collaboration, how we could honour the trust of the community, how we could remain alive and well in the end. As a group we listened carefully and watched silently, changed the rhythms of communications and expressed our collective fears of intimacy.
Maria Sarycheva is a Moscow-based curator, educator, art critic and co-editor of the independent online-magazine about contemporary culture and art, aroundart.org. She has also worked as the Inclusive Projects Coordinator at the Garage Museum of Contemporary Art in Moscow and currently continues her independent curatorial practice in Russia and internationally.
Rupert Alternative Education Programme is FREE for participants. Rupert is partly funded by the Lithuanian Council for Culture. Rupert's Alternative Education Programme is supported by Vilnius Municipality, guests of Rupert's charity dinner and other sponsors.