Federico Campagna's online talk 'Home'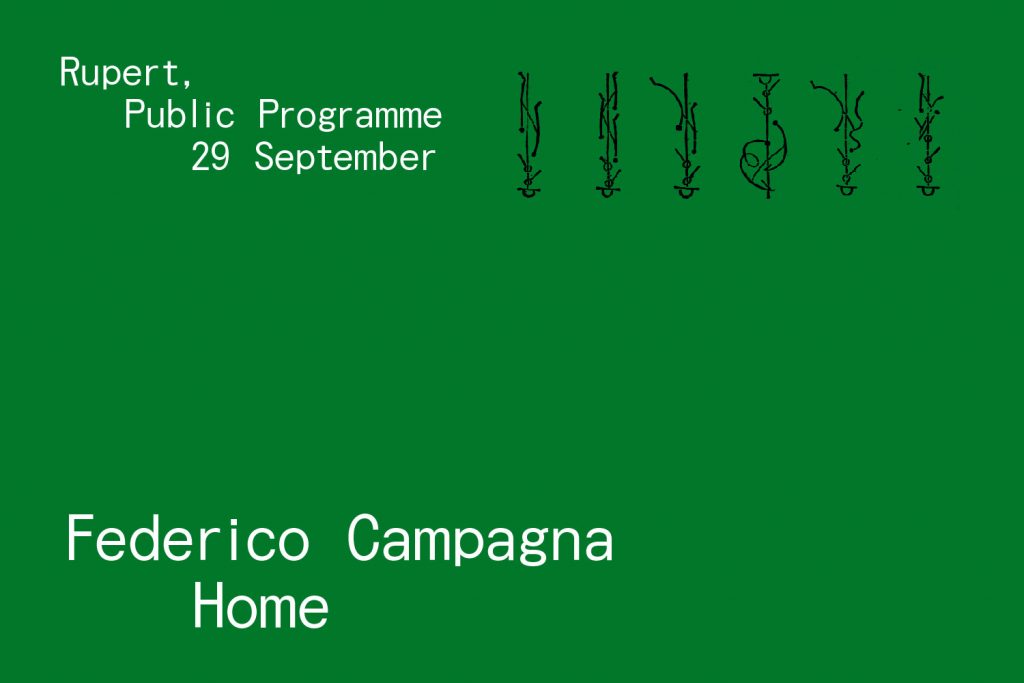 On the 29th of September 2021 at 19:00 (EEST), Rupert is pleased to invite you to the philosopher Federico Campagna's online talk 'Home'. The talk will be followed by a conversation with Mónica Mays about her upcoming exhibition "Bucolic Gang". The talk will be streamed live on Rupert's Youtube channel.
In his talk, Federico Campagna will elaborate on the 'ecological' dimension of Mónica Mays' exhibition by drawing on the notion of "domesticity" and the etymology of the term. As seen anamorphically—that is under a peculiar angle where the unseen becomes visible and the visible returns unmanifest—the domestic environment of "home" plays a vital function in the establishment of our idea of reality. Looking back at the examples of traditional handcraft and architecture, Campagna will explore from what kind of perspective the figure of "home" can function as a portal to alternative conceptions of reality and the world.
Federico Campagna is an Italian philosopher based in London. His latest books are 'Prophetic Culture' (Bloomsbury, 2021) and 'Technic and Magic' (Bloomsbury, 2018). He works as a philosophy lecturer at KABK (the Hague) and as part of the publishing house Verso Books (London/New York). He is the host of the philosophy podcast 'Overmorrow's Library', produced by the Centre d'Art Contemporain Genève.
The talk is a part of Rupert's Public Programme 'Magic and Rituals'
Rupert's activities are supported by Lithuanian Council for Culture
Partners: The Embassy of Spain in Lithuania, Vilnius city municipality