Film programme by Benjamin and Stefan Ramírez Pérez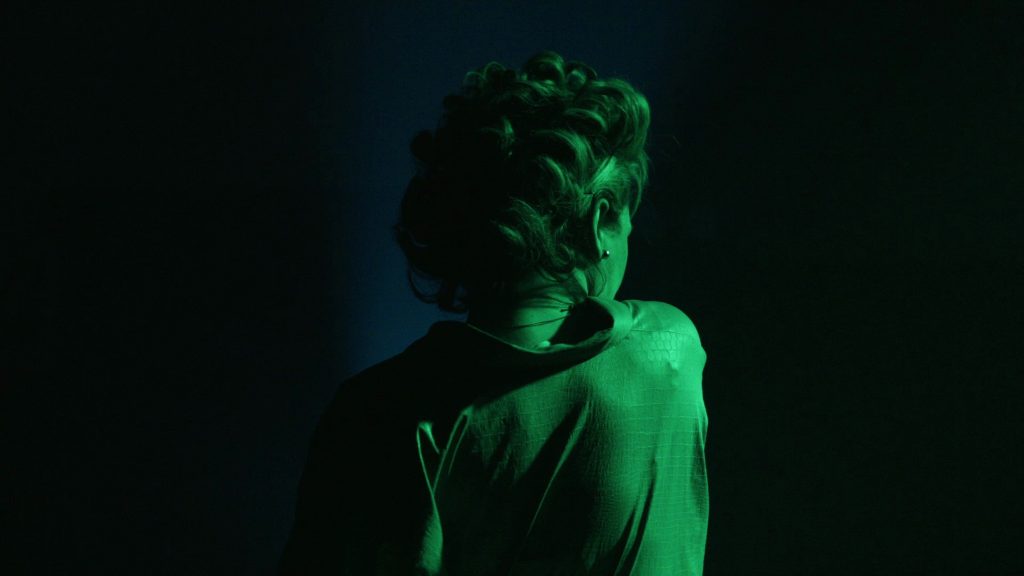 We are pleased to invite you to the film programme screening by Rupert's current artists-in-residence Benjamin and Stefan Ramírez Pérez. The event will take place on the 12th of March, from 6:50 pm, at Skalvija cinema center (A. Goštauto g. 2, Vilnius). The event will start from the introduction by the artists.
In their films, Benjamin and Stefan intersect staged narratives with documentary material, re-enactments and cinematic references, drawing from shared, as well as individual interests and artistic approaches. Their aim is to create highly cinematic and affective narrative-driven moving image works that blur the line between fiction and reality in complex ways while interrogating our political and social landscape as well as reflecting on processes of image making and their historical, political and technological implications. The artists are interested in questions of authenticity and identity as well as individual and collective relationships to history and geography.
Benjamin Ramírez Pérez was a participant at de Ateliers Amsterdam from 2016-2018. He studied at the Academy of Media Arts Cologne from 2009–2015. His works have been screened at IFFR Rotterdam, Locarno, Edinburgh and Toronto International Film Festival, as well as Kurzfilmtage Oberhausen, among others. He had Group and Solo shows at Artothek Cologne, Kunstmuseum Bonn, Museum of Contemporary Art Belgrade and de Ateliers, Amsterdam.
Stefan Ramírez Pérez studied at VFS Vancouver and the Academy of Media Arts Cologne. He was a resident at Schloss Ringenberg (NRW Scholarship, January – December 2018). His recent films have been shown at Museum of Contemporary Art Belgrade, Museum Folkwang, Essen, Julia Stoschek Collection Düsseldorf, Videonale.16 Bonn, Int. Short Film Festival Oberhausen, International Film Festival Rotterdam and Visions du Réel Nyon.
The entrance is free of charge.
Programme:
A Fire in My Brain that Separates Us
HD-Video, 17 min, 4:3, color, stereo, 2015.
directed by Benjamin Ramírez Pérez
In an initially deserted room objects slowly begin to move; they are manipulated from the off-screen space, being pulled and dragged by strings, cables or the carpet. This is accompanied by superimposed subtitles, which consist of a collage of existing film dialogue taken from 'gaslighting' films: A text assemblage on seduction and betrayal unfolds in relation to signifiers and performative re-enactments of codes associated with classical cinema.
As Much As Anyone
HD Video, 17 min, 16:9, color, DSR. 2017.
directed by Stefan Ramírez Pérez
"I've done a lot of work. Real work, internal work over the years. I had to. With all my experiences, I had to get in touch with my value and who I am as a person, and knowing that what I bring is worthy and good and all that. So I just had a little conversation with myself." 
As Much As Anyone fuses documentary footage of aspiring and former actresses in Los Angeles with (re)staged scenes appropriated from films about actresses. Four performers take on various roles, playing themselves, and each other. As representational modes alternate between fiction and documentary, identities are continuously shifting and form an ambiguous body of at times contradicting narratives questioning notions of authenticity and construction of the self. While the visuality and montage reference television asethetics, the high definition images of skin texture and sweat, the cheap plastic sheen of a blonde wig, flubbed lines and script rehearsals, as well as the debilitated achitecture of Los Angeles' downtown betray a seemingly glossy staging.
Confluence
HD Video, 21 min, 16:9, color, DSR,  2018.
directed by Benjamin & Stefan Ramírez Pérez
Confluence centers around Serbian pop singer and former child star Doris Bizetić. In a mixture between pop and lecture performance Doris' biography is conflated with histories of architectures in Belgrade.
Despair
HD Video and 16mm Film transferred to HD Video, 22 min, 16:9, color, stereo, 2018.
directed by Benjamin Ramírez Pérez
Taking Rainer Werner Fassbinder's film of the same title from 1977 as its starting point and drawing on various complementary sources, DESPAIR explores the theme of the cinematic double and raises questions of identity, identification and alienation alongside an inquiry into the political and cultural legacies of the German Autumn.
Event partner – Skalvija cinema center.
Rupert programmes are supported by Lithuanian Council for Culture.
Image: still from Benjamin & Stefan Ramírez Pérez's film "Confluence"