22 May 2019, 6:30 pm
Public talk
Infrastructural Praxis: Planetary Stakes, Situated Traction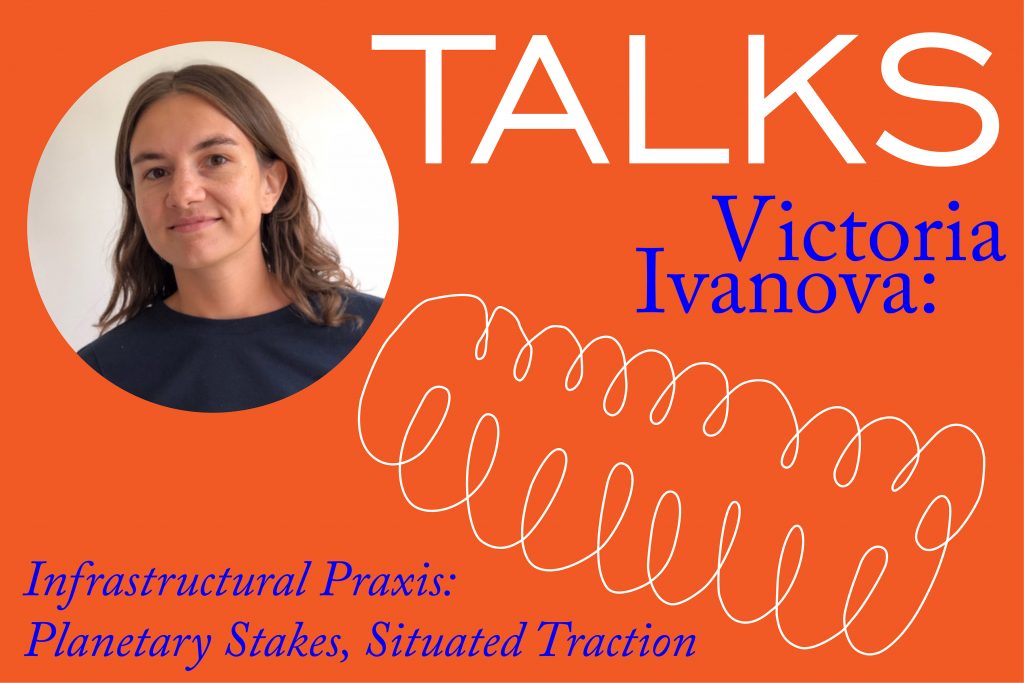 Rupert is pleased to invite all to a public talk 'Infrastructural Praxis: Planetary Stakes, Situated Traction' by curator and writer Victoria Ivanova. The talk will take place on the 22nd of May, Wednesday, from 6.30 pm at Vilnius Tech Park (Antakalnio str. 17) conference building 3. This event is part of the 7th Rupert Alternative Education programme and will be held in English. Entrance is free and open to the public.
In this talk, Victoria Ivanova will bring together two of her current strands of work that move towards articulating the operational modality of infrastructural praxis. The first strand is manifested in the practice of organisational design such as the construction of operational processes and structures that aim to redefine the institutional/organisational possibilities for producing and disseminating art. The second strand involves more theoretical work, which connects the experimental and situated infrastructural dimension to the shifts in geopolitical and techno-social conditions such as those relating to the fragmentation of liberal cosmopolitanism as a global ideology, the role of advanced technology in governance and the unequal distribution of climate change impacts on different localities. She will argue that it is through nurturing a more nuanced vision of the infrastructural development of the art field that we can start thinking on more complex terms how situated cultural activity can address challenges on a planetary scale.
Victoria Ivanova is a curator, writer and consultant based in London. Her practice is focused on systemic and infrastructural conditions that shape socio-economic, political and institutional realities. To this extent, Ivanova develops (i.e. researches, writes about, curates programmes, does public talks and consults on) innovative approaches to policy, finance and rights in the sphere of contemporary art and beyond. She is a co-founder of Izolyatsia, Real Flow and Bureau for Cultural Strategies (bux), and frequently works with artists, institutions and interest organisations. Back in 2010, she graduated from the LSE with an MSc in Human Rights, which was followed by a Masters in Curatorial Studies from the Center for Curatorial Studies Bard College in 2014 for which she received a scholarship.
Rupert programmes are partly supported by Lithuanian Culture Council. Rupert's 7th Alternative Education programme is supported by Vilnius City Municipality and guests of Rupert's charity dinner and other sponsors.