22 June 2018, 6 pm
Reading Performance
Ioanna Gerakidi: FUEGO (A Tribute To The Erotic Drama)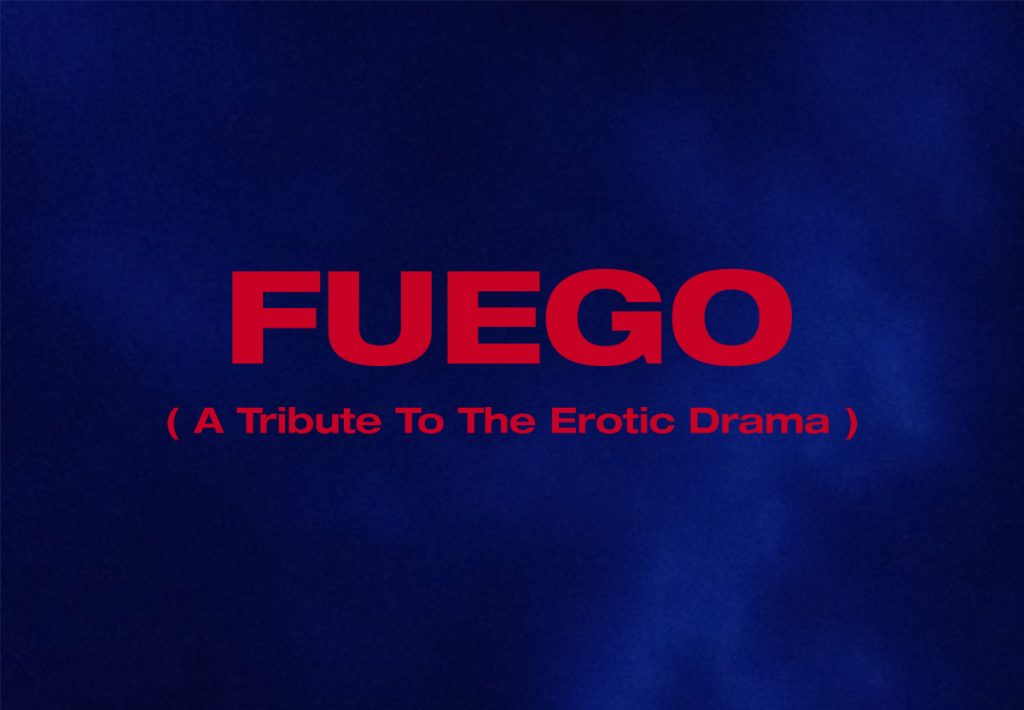 Rupert and CAC Reading Room are pleased to invite all to a reading performance 'FUEGO (A Tribute To The Erotic Drama)' by current Rupert resident, writer and artist Ioanna Gerakidi. The reading performance will take place on Friday, 22th June from 6 pm, at CAC reading room (Vokiečių str. 2). Entrance is free and open to public.
FUEGO (A Tribute To The Erotic Drama) is a fictionalised autobiographical work by Ioanna Gerakidi aimed to be read aloud, to be performed. The work derives from a series of associations dedicated to the fatal love accidents, to the non-desired psychic states, to the tears of redemption. It traces fire as an idiolect between lovers. Its voice is loud, persistent and annoying, its body is oscillating, its qualities alternate, flow, transform. The text draws on the erotic drama, to talk about vividness and intensity, but also about the fear of loosing control, being rejected, feeling embarrassed, failing.
A thank you to the sounds, breaths, rhythms and vocalisations of Diamanda Galas, Eartha Kitt, Julius Eastman, Lady Gaga, Eleni Foureira.
Ioanna Gerakidi is a writer and artist based both in Amsterdam and Athens. Currently she is an artist-in-residence at Rupert. Her work draws on eros and love, on trauma and disorder to talk about the philosophies and haptic dynamics of language and voice. Her texts, when presented as reading performances, aim to enact the politics and the poetics of love and lamentation, while tracing fragmented narratives and auto-ethnographic structures.
She holds a BA in Media and Communication Studies (University of Athens) and an MA in Critical Studies (Sandberg Instituut). She has collaborated with Athens Biennale, Athens Digital Arts Festival, LIMA Media Art Platform, 3 137 Artist Run Project Space, Kassandras and Subrosa Space Athens, among others. Her words have been included in several publications and other artistic platforms, such as Mister Motley Magazine, 'In medias res-.', Not Far From Where We Began, Speak Through You x Hot Wheels Projects, and Kunstverein Amsterdam. In 2013, she co-founded Implode Platform and in 2016 she co-initiated Uh Uh Uh Umm Reading Group. She currently works as a guest tutor for Studium Generale Program of Gerrit Rietveld Akademie and as an independent writer for Collecteurs Magazine while preparing for her forthcoming series of performances at The Performance Shop of Athens and Epidaurus Festival.
Rupert Residency program is kindly supported by Lithuanian Council for Culture.
Organizers: Rupert, CAC Reading Room.