laura fernández antolín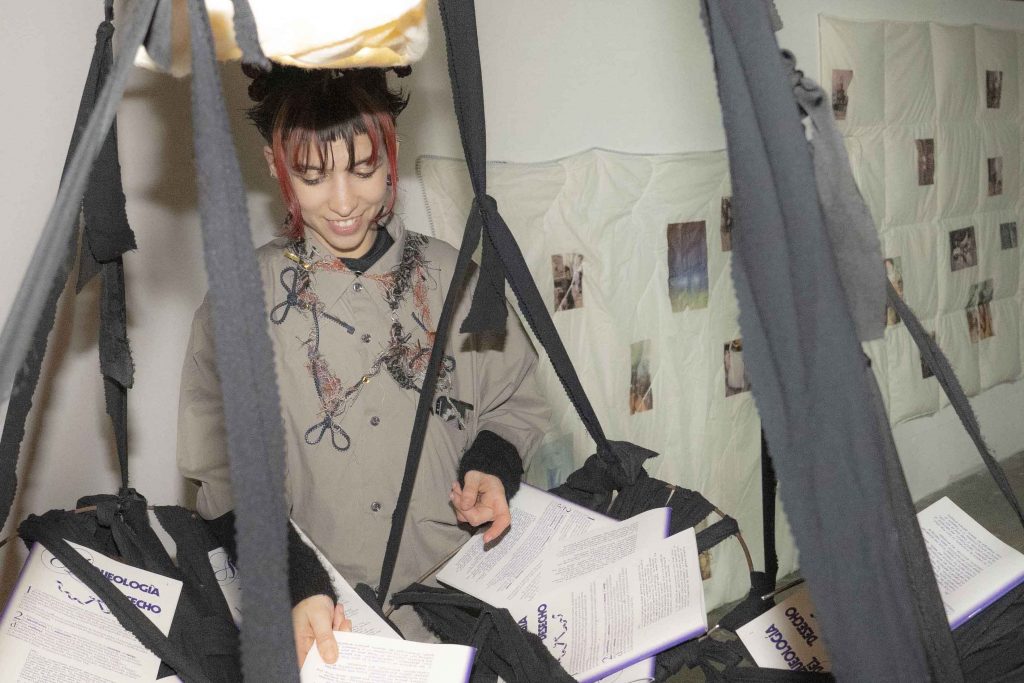 laura fernández antolín develops a practice of radical care that pieces together our bodies and their context, reclaiming the senses and affects for new relations, sharing capacities of resilience, creativity and action for inhabiting together.
Working from the materiality of cloths, textiles, drawings, clay, scents, texts, objects and performance, they look for diverse possibilities to affect the discourses that engage and relate immediately with the body. Their work thinks through our bodies and their environment as landscapes where we capture the instability of our lives, experiment with our knowledge and question our perceptions of politics, domesticity, intimacy, gender, trust, commoning, togetherness, …
They desire to create interwoven scenarios that shake us through the spaces we inhabit, unfolding languages not of re-presentation, but of string figures. Questioning the sensitive personal and collective experiences through their forms, gestures and rituals. Softness as a driving force for hope in the context of neoliberalism. To unfold us through addressing (un)conditional hospitality, abundance and the transformation of matter. 
Image: laura fernández antolín by Helena Roig