Friday 8 & Saturday 9 April 2015, 4 pm
Workshop
Mixed Media Workshop with Carl Palm & Sebastian Rozenberg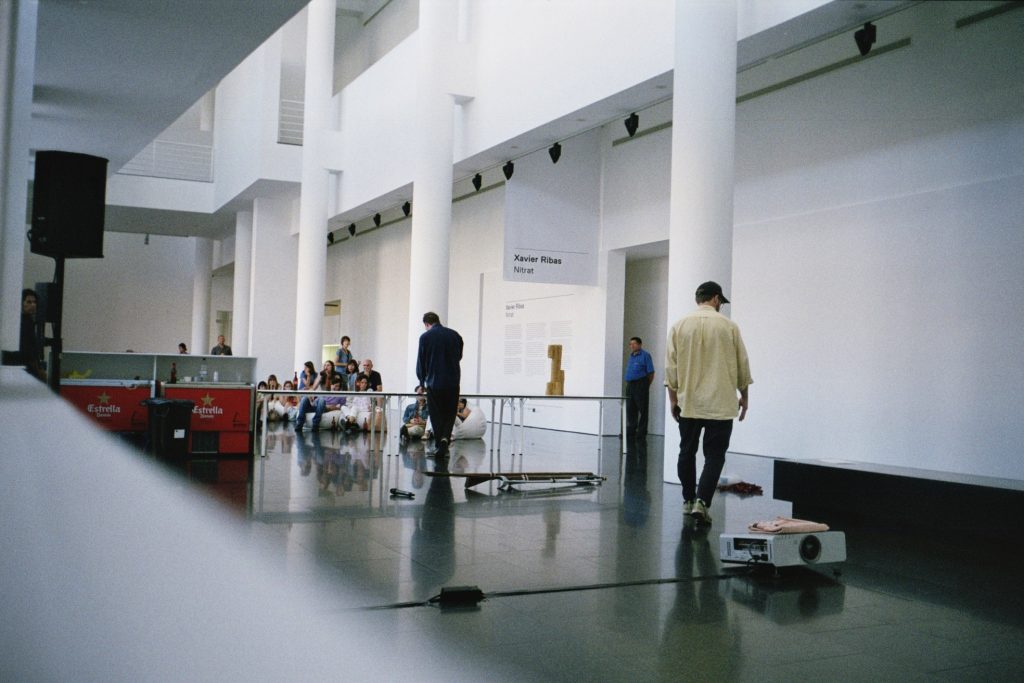 A workshop over two days, materials and stories and all the poetry in between.
We'd like the participants that sign up to participate on both days.
Participant confirmation latest on the 7th of April here.
Schedule:
Day One (the 8th of April):
First meeting in Banginis at 16 something something.
Drinks at the bar at 8 pm
Day Two (the 9th of April):
Working in the Rupert Gallery at 10 am – 1 pm and 14.30 – 17.30
& further more:
The object conceived within the workshop is installed alone in the gallery.
We continue the collaborative writing part in Google docs.
Each workshop participant will be proposed a meeting in the gallery in which the written speech is
performed 1 2 1.
The ending of the talk / presentation is individual.
Carl Palm (b. 1980) is an artist based in Stockholm. He builds hybrid discourses generated form conversations between objects of plural nature. The concept of "mixed media" finds here a clearer sense through his approach to objects: it considers relations of resemblance and contrast inside the exhibition room, the changing significance of the goods through changes and displacement, and the sculpture´s own memory. Not that far from animism, Palm approaches a wide sculptural practice from a post-curatorial behaviour, researching the inner capacity of the objects to interact inside the white-cube, being specially sensitive to their previous story outside the museum.
His recent and upcoming exhibitions include: Time flies like an arrow, fruit flies like a banana (GR) Pan Per i Poveri (IT) GL Strand (DK), Overgaden (DK), Parallel Oaxaca (MX) Kunsthalle Athena (GR), MACBA (ES), TOVES (DE), Kunsthalle Wien (AU), CAC (LT), Center (D), ARTIUM (ES), Nosbaum Reding (LU), Komplot (BE) Index – The Swedish Contemporary Art Foundation (SE) and IASPIS at the 12th Istanbul Biennale (TR).
Sebastian Rozenberg (b. 1985, Lund, Sweden) is an artist based in Stockholm. In much of Rozenberg's production the actual work is a text or a performance, and the sculptural objects or installations are outcomes or props. Both in intent and product, his work displays an awareness of the act of writing and of its points of fission, as well as an awareness of lack or complication as a productive mode. This includes objects that seem to dance away from and negate the textual. Recent shows and exhibitions include Guest Projects London, Life Sport Athens, MACBA Barcelona, Toves Copenhagen, IAC Malmö, Bar Grraowl; Venice-Basel-Berlin.