15 July, 2016, 8 pm
Event
NO ESCAPE FOR NOW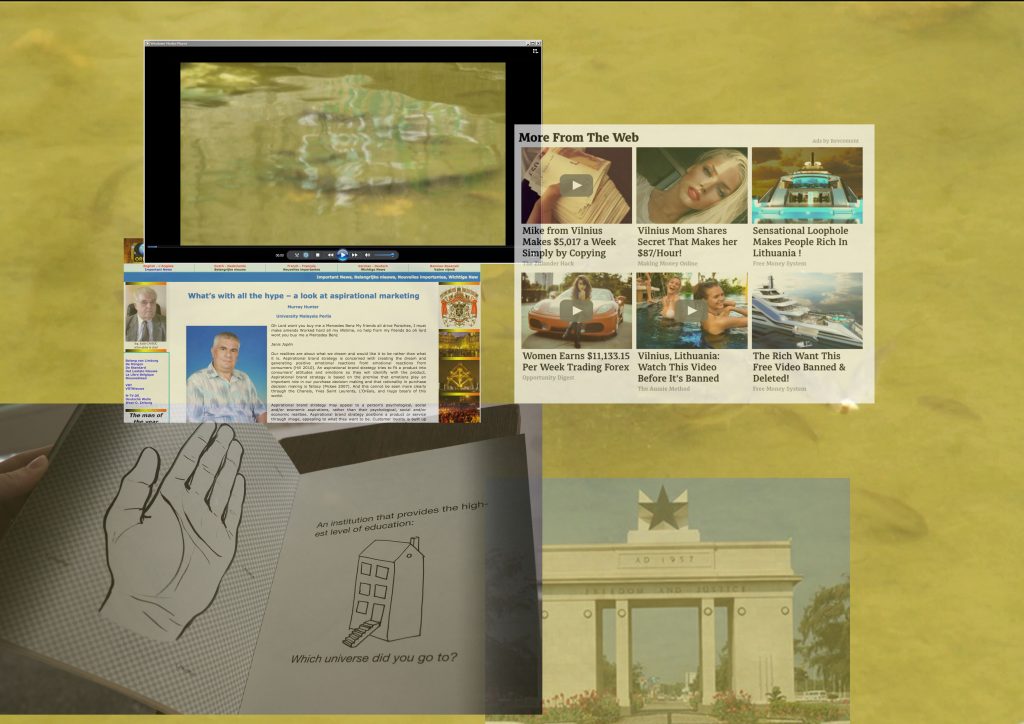 Rupert's Educational program started a few months ago when Valentinas Klimašauskas brought all the programme participants to Liepkalnis skiing resort where plane spotters are watching planes and the house near Vilnius where Guantanamo prisoners were possibly held and tortured by CIA.
These two places, or the combination of both, were good to begin. Other places and things were then observed, loved, freed, filmed, talked, shaped, ignored etc. by Jasmine, Vitalij, Anastasija, Viktorija, Jonas, Petras, Liudvikas, Justė, Maya, Jonas, Augustas, Ona, Jurga, amongst others. And those things will be swinging around using two channels and iOS exposé at Labdarių st. 3C, 20:00, 15 July.
Source of sentence NO ESCAPE FOR NOW will also be revealed during the evening. For now, it's just a title to suck us in and make obstacles to escape.
–
– Viktorija Mickutė is a Vilnius-based documentary filmmaker who shares her time between her work at Lithuanian National TV and other personal ongoing projects.
– Jasmine Picot-Chapman believes art is a tool for social change. She works across mediums from painting to curating and beyond into broadening definitions of art.
– Anastasija Sosunova is a Vilnius-based artist whose main area of research is the visual language and ethical aspects of interstellar communication.
– Vitalij Strigunkov was originally trained as a painter in Vilnius and now combines different media. In his work, Vitalij explores the economics of symbolic capital.
NO ESCAPE FOR NOW is coordinated by Liudvikas Buklys
This is the final event of the 4th edition of Rupert's Educational Program. Now in its fourth year, it is a degreeless, non-academic program, which was developed out of a need for combining art education and professional production, establishing knowledge exchange by a group of lecturers, participants, artists, curators and other international creative practitioners and researchers from both within and outside the field of contemporary art, fortifying the academic community with a distinct brand of self-directed learning while providing individuals with a community.
We would like to thank the event partner, the State Small Theatre of Vilnius and their creative space "Kvartalas".