28 August - 23 September, 2014
News
Open Call for the Educational Program 2014-2015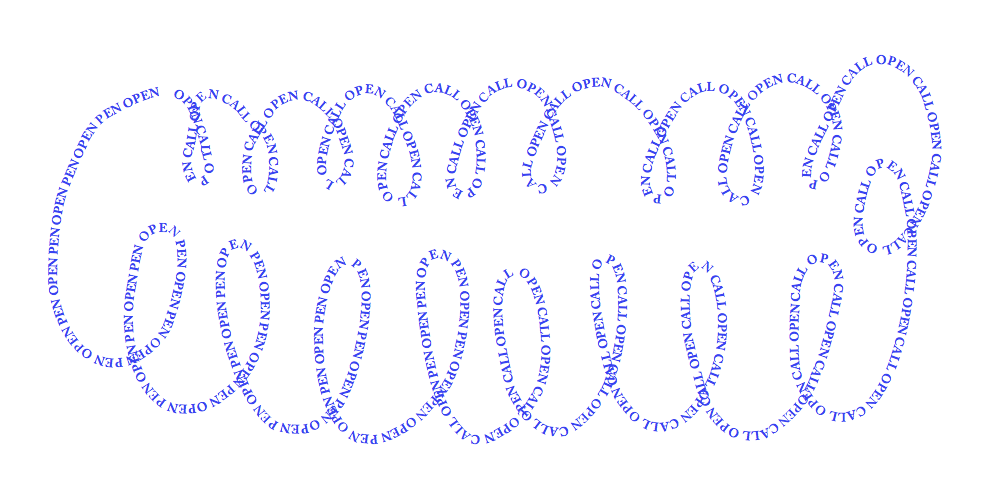 Our Educational Program was developed out of a need for combining art education and professional production, establishing knowledge exchange by a group of lecturers, participants, artists, curators and other international creative practitioners and researchers from both within and outside the field of contemporary art, fortifying the academic community with a distinct brand of self-directed learning while providing individuals with a community. The Educational Program is a degreeless, non-academic program. Every year it selects a small group of people with aspirations to realize individual projects and offers them practical and theoretical support to enhance and realize them. In addition, it offers wider professional support and access to resources and community, encouraging participants to learn through practice.
If you are interested in developing a project: an art work, an exhibition, a film, a book, a magazine, an online platform, an institution, or any other project that you think can benefit from, and would in turn benefit the program, let us know! In the words of Doris Lessing who is well informed in the ways of Education: "Whatever you're meant to do, do it now. The conditions are always impossible."
The spine of the program consists of weekly to biweekly lectures, workshops, meetings and studio visits led by international and local guests from various disciplines. Claire Bishop, Sebastian Cichocki, Dora Garcia, Adam Kleinman, Raimundas Malašauskas, Fionn Meade, Dan and Lia Perjovschi, Kristupas Sabolius, Mårten Spångberg and Julijonas Urbonas have been among the speakers invited to give lectures and workshops for the 1st (2012-2013) and 2nd (2013-2014) editions of the program. Guests for the 3rd edition (2014-2015) include Miroslaw Balka, Liudvikas Buklys, Gintaras Didžiapetris, Antanas Gerlikas, Ieva Misevičiūtė, Laure Prouvost, Michael Portnoy, Kasia Redzisz, Juozas Laivys, Isla Leaver-Yap and Jonas Žakaitis. More will be confirmed in the coming months.
In addition to a program of lectures, workshops and studio visits, participants are expected to organize periodic gatherings, happenings, meetings, performances and spectacles or other types of events responding to shared interests within the group. Rupert offers itself as a hands-on tool for creativity that participants can contribute to. We are always looking to develop our online resources, Exhibition and Public Programs, as well as the Educational Program itself. If you're interested in gearing your production towards shaping the institution itself and want to design furniture for the shared spaces, produce publications about co-participants, residents or artists taking part in the exhibitions or propose activities that involve the local community, we are supportive of that. In this edition, we are especially interested in offering one participant position to a writer or a critic that is willing to respond to the content of the program and the projects of his or her co-participants through writing. We strongly believe in the importance of critical writing, which has a lot of potential in Lithuania and therefore want to see new formats and methods of writing emerge as a way of contributing to the program.
In terms of its positioning, Rupert is active as both a creative retreat: a suburban international residency and as a hub for civic action. Playing this dual role is crucial to its goal of integrating the local community of Vilnius with that of the international community and the Lithuanian regions. For the 3rd edition of the program we have placed a priority in exploring the regions of Lithuania outside Vilnius to which effect trips with the participants led by artists and other specialists are organized in the regions. In addition to regional events, international collaborations with art institutions from abroad, including Studio-X in NY in 2013 and Komplot in Brussels in 2014, are organized at the end of each edition, and selected participants get to travel to these locations and participate in week-long labs or exhibitions. Each year, a new collaboration with a foreign institution and travel to the institution are arranged upon the program's completion.
In terms of feedback, studio visits with international and local specialists will be arranged to take place on a regular basis. In addition, each participant will be assigned a mentor during the program, who will be responsible for providing individualized feedback on the development of the project.
HOW TO APPLY
This is how it begins: submit your application form (download from the website), CV (in English) and portfolio (with no more than 5 works) at edu@rupert.lt by 23 SEPTEMBER 2014 before midnight. In case you have any questions regarding the application or the program, get in touch with us at info@rupert.lt.
CALENDAR
Program duration: 1st of October 2014 – 1st of June 2015 (Programmed activities: October 2014- April 2015, Independent studies/ Project Presentation: May 2015)
Applications submission period: 28th of August – 23rd of September 2014 (Selection interviews the following week)
Announcement of selected participants: October 2014
SELECTION PROCESS
There are two stages to the selection process for Rupert. First, a group of candidates is pre-selected based on the written application form (deadline: 23 September). When your registration is complete, you will receive a confirmation e-mail by Rupert. Afterwards, the final selection is carried out after a live or Skype interview with the selections jury.
ELIGIBILITY AND CRITERIA
The program addresses motivated and proactive practitioners at an early stage in their career, who have an active interest in contemporary art (although experience in the field is not required) as well as in transdisciplinarity, alternative education structures and team work and who maintain an international outlook in addition to an active interest in the local culture of Lithuania.
Requirements and recommendations:
Firstly, applicants must be 18 years of age or older. No academic requirements are needed but it is recommended that participants have either completed a Bachelor's degree or have had equal amount of independent work experience. It is recommended that applicants will not be in full-time employment or doing full-time studies for the duration of the program.
Secondly, applicants must be based in or around Vilnius for the duration of the program, and agree to an 80% attendance of all program activities. International applicants must be from the E.U. or possess a visa that permits them an 8-month stay. International applicants should note that the program is on a part-time basis.
Lastly, applicants must have a good level of English (since lectures and events take place in English). No formal language qualifications needed.
The program is FREE.
CONTACTS
We'd love to hear from you, so if there's anything you'd like to ask us, we're right here.
info@rupert.lt
The 3rd edition of the Educational Program 2014-2015 is curated by Justė Jonutytė and Maya Tounta.