OPEN STUDIOS: Antanas Gerlikas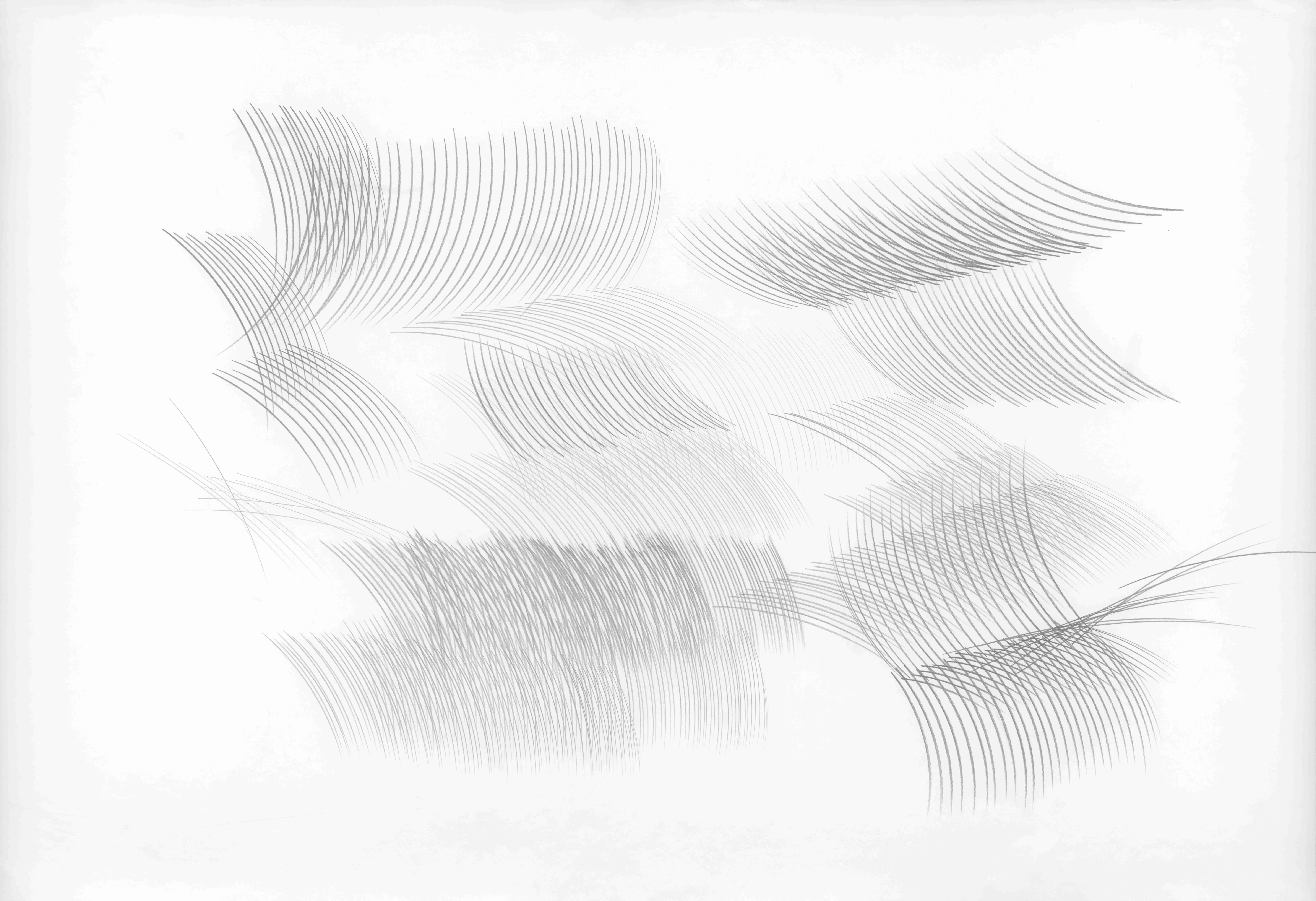 Between 27-29 January Rupert kindly invites you to visit an Open Studio event by our current artist-in-residence Antanas Gerlikas. Gerlikas will open his residency studio to the public to share his latest drawings from the ongoing series of works, Prototypes of Dunes.
"When I was working on Prototypes of Dunes, I tuned to the kind of discipline and rhythm characteristic of mastery, though I wasn't making a table or anything else identifiable with that context. I wanted to see how a decisive moment happens, an instant when change occurs. Certain conditions are necessary to get there, and so you prepare yourself as a condition, too. You don't know when and in what way the change will happen – not until it does. The purpose of this practise was to have an immediate experience of skill, to recognise the movements at the point of change-defining shifts, which happens when aesthetics become equal with an action; to further embrace the fondness of this decisive moment without having to practise within the spheres and disciplines commonly associated with the phenomenon of skill."
Antanas Gerlikas's studio (Studio No. 3, 1st floor) will be open:
27 January (Sunday) 1-6pm
28-29 January (Monday- Tuesday) 4-8pm
Please call upon your arrival +370 60815 187
For visits taking place at another time please contact us at info@rupert.lt
HOW TO REACH US
Rupert can be reached by bus no. 15, leaving from "Tverečiaus" bus stop at hourly intervals. The bus stops at "2-asis paplūdimys", right in front of Rupert. A full timetable can be found here.