Open workshops with artist Owen Griffiths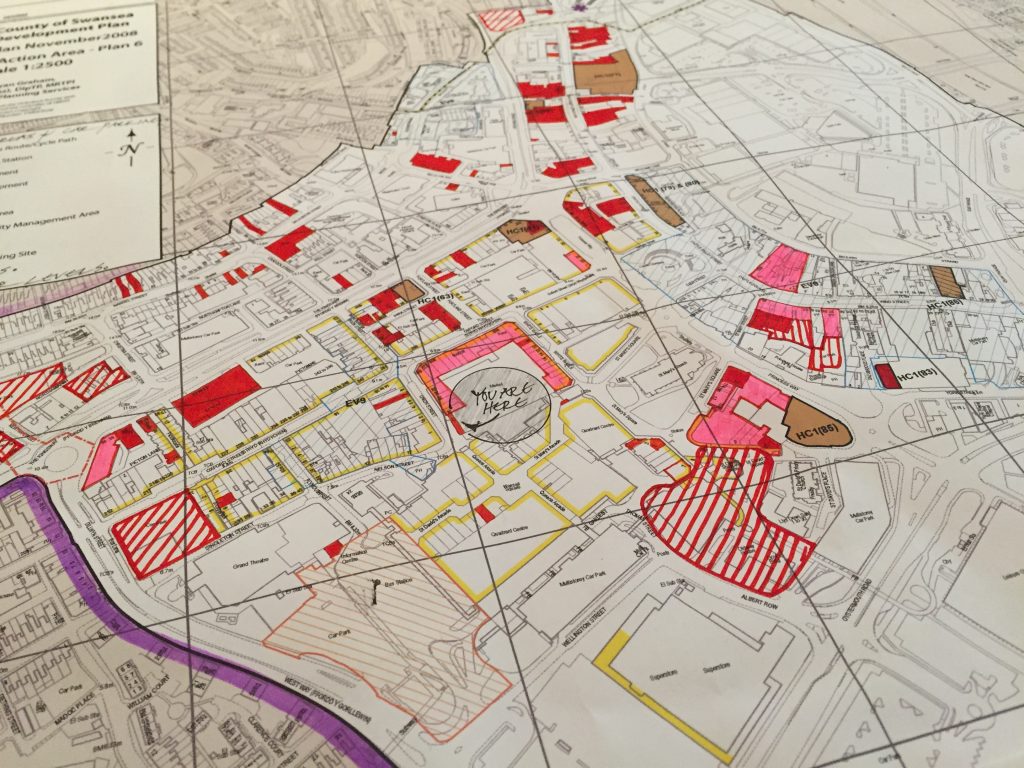 Rupert is very pleased to invite artist Owen Griffiths to lead a series of workshops on making art in an expanded field of social engagement and grassroots initiatives, as part of the 6th Rupert Alternative Education Programme. There will be two workshops on May 23rd and May 24th, open to the participants of the programme and open to the public by registration. Please register at info@rupert.lt before 22 May, 3 pm., including a brief statement of your motivation. There is a limited number of places.

Workshop 1: May 23rd, 10:30 am Rupert (Vaidilutės str. 79, Vilnius)
Owen will present on his past large-scale projects which have explored socially engaged practices, focusing in particular on edible land, architecture, urbanism, pedagogical spaces, collaboration and research.  Owen and the participants will consider these ideas in relation to land-use in Vilnius with references to the medieval period up to the present day. He will invite the group to reflect on processes of collaboration, drawing, diagrammatic thinking as well as process-based work, looking at the work of Stephen Willats and others.
Owen will also present Gentle/Radical, a Cardiff-based company formed by curator Rabab Ghazoul in 2016 which is dedicated to culture, arts, community and grassroots social change. While participating in Gentle/Radical's activities, Owen explored decolonisation, radical imagination and democratised spaces, which he will discuss with the participants. Finally, the participants of the Alternative Education Programme will present on their projects and read texts to be discussed in the second workshop.
Workshop 2: May 24th, 10 am, Vilnius city centre, [Rūdninkai square]
Owen will invite the group to visit two sites, Bernardinų Sodai and the borders of the Old Town, exploring green spaces as sites that have the potential to encompass  anti-capitalist activities and act as sites of wellbeing, theatre and queerness. He will also look at medieval architecture as it relates to tourism, history and scenography. In the last part of the workshop, the group will work on diagrammatic drawing and scoring exercises in response to these discussions. They will consider the city map as a surface for drawings and images, live impromptu actions and physical responses.
Owen Griffiths is an artist based in Wales. In 2014 he was a British Council Fellow working with artists and community-growing networks in California. In 2016 Griffiths was awarded Creative Wales Ambassador role by Arts Council of Wales. Together with Rabab Ghazoul he is a Co-Director of Gentle/Radical, a grassroots artists run company working with communities and social justice.  Public art clients include Cultural Olympiad Wales, National Museum Wales, Social Services, HMP Prisons Services and local authorities.  He is a graduate of the School of Walls and Space at the Royal Academy of Fine Arts, Copenhagen. Griffiths is the 2017-18 artist-in-residence at St Fagans National Museum of Wales.
The Rupert Alternative Education Programme is kindly supported by Lithuanian Council for Culture.