The participants of the 11th edition of the Alternative Education Programme
Meet the participants of the 11th edition of the Alternative Education Programme:
ALIASKAR ABARKAS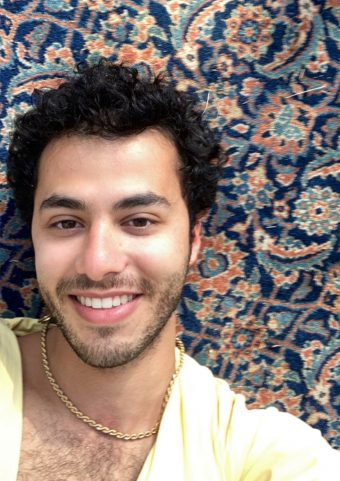 Aliaskar Abarkas is a transdisciplinary artist and creative producer from Iran based in London. His diverse work includes live events, performances, writings and videos, exploring themes of transformation, the emergence of beings and ecosystems, the fabrication of complex realities and effective communication through art. He has also initiated and facilitated The Community Whistling Choir.
Aliaskar's practice is deeply rooted in alternative and collective education. He is an associate artist at Open School East (UK) and the Institute of Postnatural Studies (Spain). Aliaskar completed a BA in Fine Arts at the University of Tehran and an MA in Theory of Art at Goldsmiths University of London. He was an associate artist and researcher at Advanced Practices, The Centre for Arts Design & Social Research, The New Centre for Research & Practice and Syllabus V, amongst other international programmes. In addition, artist is a community and neighbourhood committee member at Culture Mile, Barbican Centre.
ALLSOFEATHERLIGHTSEVEN (duo of GABIJA PERNAVAITĖ and ŽYGIMANTAS BĖRONTAS)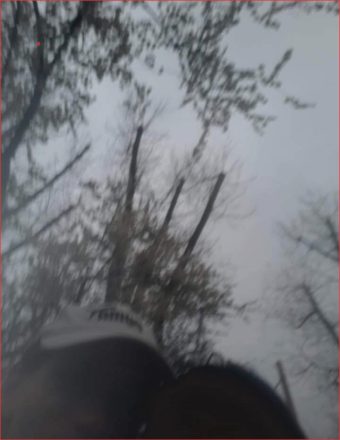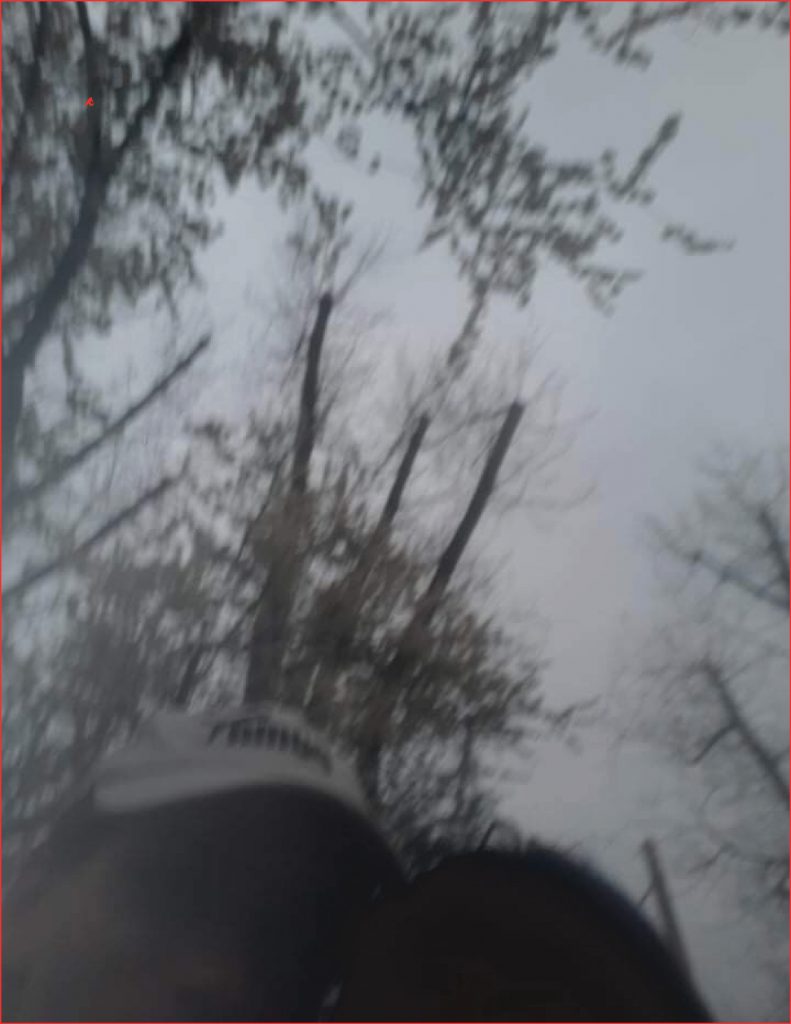 Thinner, sparrow.
The silhouette is smooth, light, and although it remains framed, black.
Look above.
Gifts of the Water Depths. This landscape can become confused, sad
and urgent. And then this double-winged butterfly-like creature. My
memories are duplicated by spells of uncertainty.
We are falling slowly.
ÉGLANTINE LAPRIE-SENTENAC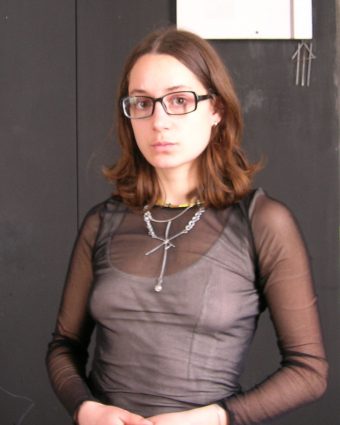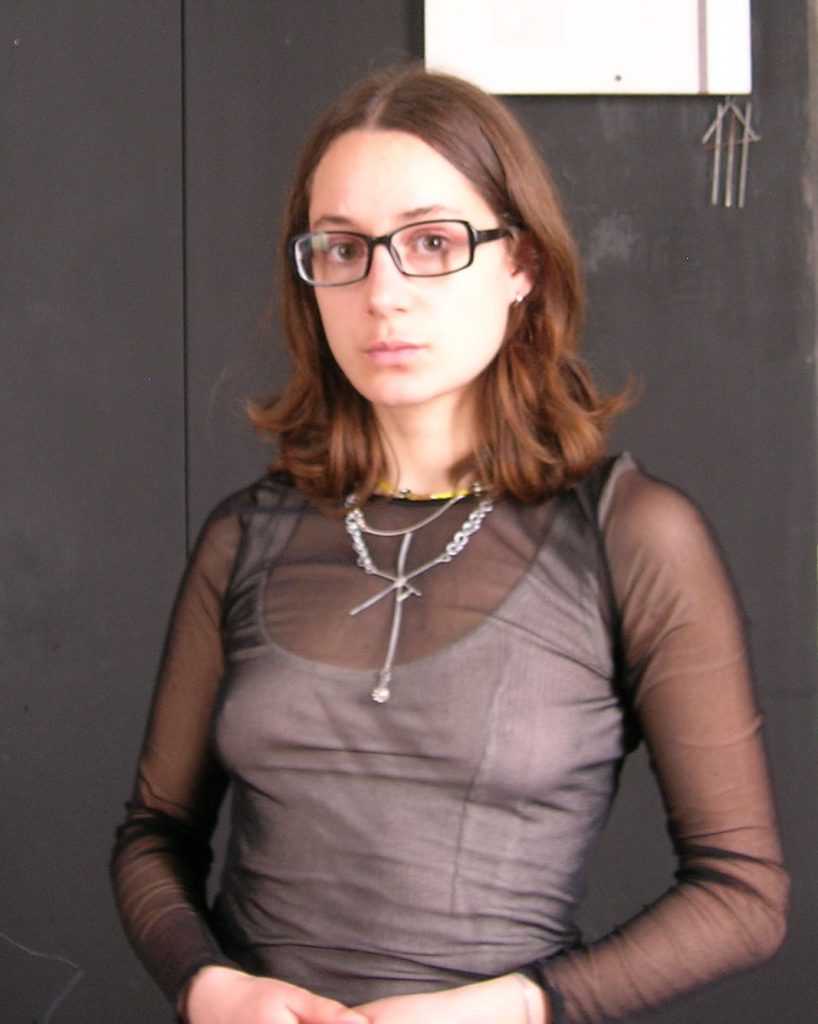 Working with a wide variety of mediums and techniques, Églantine Laprie-Sentenac has constructed several series of sculptures, structures and volumes that house collected objects.
More recently working with wrapping paper, postcards and gift ribbons, Églantine plays with the idea of containers that aren't holding anything. The notion of gift is put into question: What does it mean to (not) give something, and inversely, what does it mean to (not) receive from someone?
Through the manipulation of images, material and found items, her work is infused with remembrances that feel new. While enveloping and de-enveloping objects on their own, an interesting game of hide-and-seek is manifested that questions notions of intimacy and affectivity. Her sculptures are habitats for things we don't know yet.
Églantine Laprie-Sentenac holds a MA in Fine Arts from the ENSBA Lyon (2021).
(the text was written by Henriette Gillerot)
EGLĖ RUIBYTĖ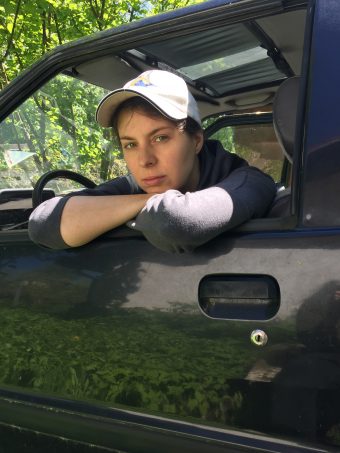 Eglė Ruibytė is a visual artist and graphic designer who, while combining these two disciplines, is longing for meaning in particularly standardised global processes. She graduated in Graphic Art from the Vilnius Academy of Fine Arts and in Typography, that eventually turned into Sculpture, from the Hamburg University of Fine Arts (HFBK Hamburg). Delving into the technologies of industrial labour and searching for functional metaphors, she constructs mass-produced-looking objects partly by means of manual work. In this way, she leaves deliberate space for errors that speak of humanness within the limits of an industrial machine.
Photo by Algirdas Jakas
ELLA SKINNER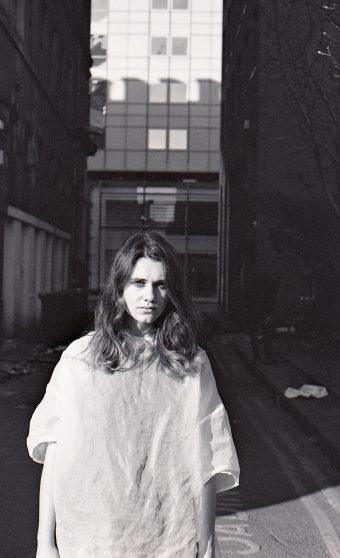 Ella Skinner is a Welsh audio-visual artist. Skinner's multidisciplinary approach to art-making seeks to break down distinctions between genre and disciplines to find a unified art form that can be experienced by all six senses. Her work provokes visceral, bodily and sensual reactions within the viewer that cannot be articulated through language and moves beyond ideas of history, society and politics. Taking inspiration from Antonin Artaud's Theatre of Cruelty and the British Anti-Psychiatry movement, she uses her work to find a means of communication away from social structures that successfully captures the primal, expressive body of the human.
Skinner specialises in synthetic plastics such as latex and resin, installation, sound and film. She works closely with musicians and producers to deliver artistic direction for projects both in the UK and abroad. She has previously been commissioned by Manchester Collective for their debut LP 'The Centre is Everywhere' in collaboration with the seminal composer Phillip Glass, released on Icelandic producer Valgeir Sigurðsson's label Bedroom Community in 2021. She has further been commissioned by independent production houses and record labels in Los Angeles, California and the North of England. Skinner also has a background in arts within the mental health and education sector.
KAMILĖ KRASAUSKAITĖ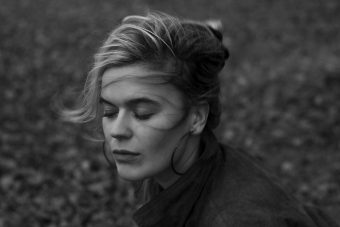 Kamilė Krasauskaitė is a multidisciplinary artist and curator based in Vilnius. Her practice evolves into different formats, from installations and sculptures to graphics, publications and social events. Kamilė is interested in preserving ancient crafts as a deep code to unlock connections with various levels of our everyday life, including indigenous cultures' beliefs and practices. She is interested in place and space, exploring how certain spaces can supposedly bring physical, mystical and moral transformations to individuals, both human and non-human.
LUX SAUER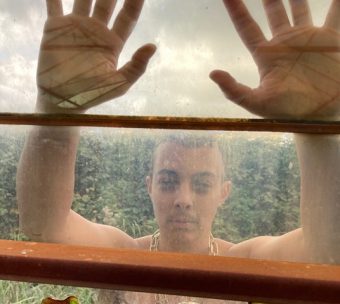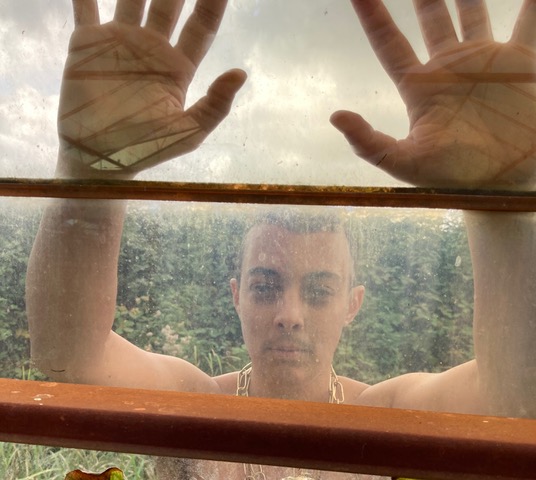 Lux Sauer is a dance maker based in Utrecht (NL). His talents as a gender non-conforming human and artivist lie in pushing boundaries, queering spaces and challenging the dominant gaze to activate sociopolitical discourses. Lux carries a wide range of personal and professional set of tools, lived experience and queer agency that informs his artistic practice.
Having studied dance and choreography from different angles such as technical movement training and somatic practice as well as from an academic point of view on a historical, sociological, philosophical, political and critical level shaped Lux's way of thinking, moving and thinking movement. His research and teachings are rooted in somatic practice, intuitive thinking, non-hierarchical methodologies and commoning the ground.
Following the urge to remodel methodologies and reshape spaces of creation, Lux uses choreography, visual art, somatics and critical thinking as a base for alternative space-making. Identifying as a migrating, bi-cultural trans human, art worker and intersectional feminist, Lux is longing for spaces where commoning and belonging create an anatomy of togetherness.
Photo by Jolijn de Wolf
ROKAS VAIČIULIS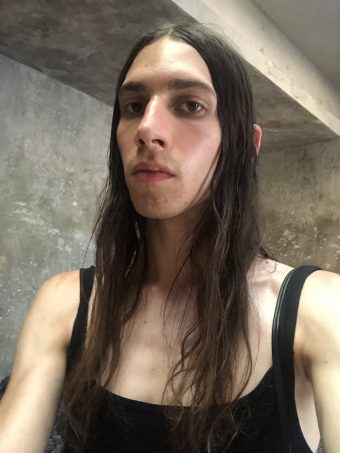 Rokas Vaičiulis (they/them) lives in Vilnius, Lithuania. They are currently studying for an MA in Philosophy at Vilnius University. In the past, they have curated 'Letters to Zoey', an online publication dedicated to the theme of love and empathy (published through Hard to Care together with VMU Art Gallery 101 in Kaunas). They have written texts for Artnews.lt, worked as a mediator in art spaces (Editorial, Vilnius; Lithuanian Pavilion for the 59th Venice Biennale) and are an ongoing collaborator of Aikas Žado Laboratory (Žeimiai Manor House).
STEPH JOYCE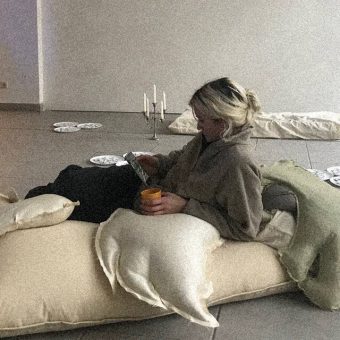 Steph is an artist and poetic practitioner, slowly gathering moss and enacting hope. Through gatherings and site-responsive installations incorporating material and temporal elements such as performances, malleable objects, non-linear videos and fragments of audio, they trouble the aesthetics and affects of relational flourishings. As part of their practice, they co-host Catwings, an initiative for relational, performative and situational art and research, with Theresa Zwerschke.
Photo by Theresa Zwerschke
WILL KRAULAND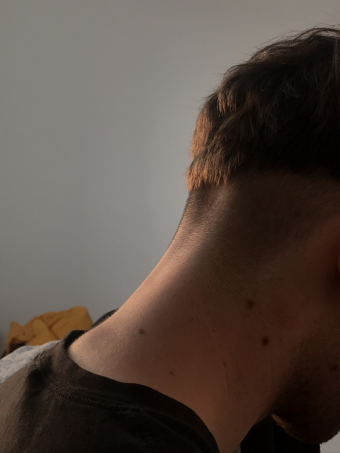 Will Krauland is an interdisciplinary artist working on a strictly need-to-know basis. Utilising intuitive processes employing traditional and digital production methods, he generates speculative architectures that model divergent forms for engaging with temporal, spatial and psychological structures. He was born in the year MCMXCV at 38.9072° N, 77.0369° W.
Photo by Jungsuh Rhee