28 July, 2016, 7pm
Reading Room Session
Reading Room Sessions: "On The East-West Slope"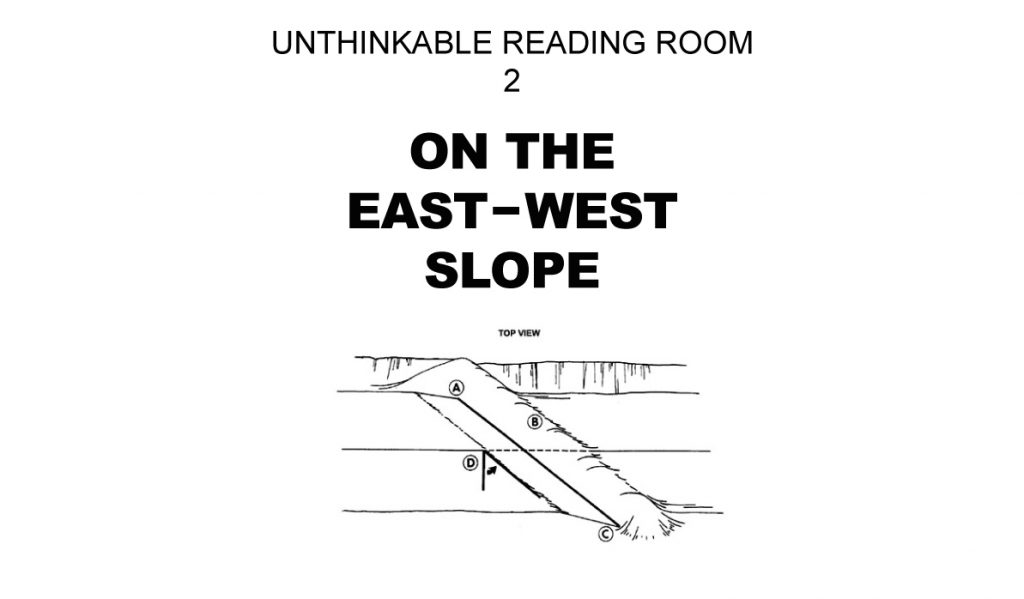 Rupert and Unthinkable kindly invites you to the second collective Reading Room of upcoming Reading Room series, opening space for discussions around cultural, social and geopolitical issues and turns in Central and Eastern Europe. We are starting 7pm at VDA C1 auditorium on Malūnų str. 3, Thursday, July 28th.
We will collectively explore Attila Melegh's book "On the East-West Slope. Globalization, nationalism, racism and discourses on Central and Eastern Europe" with main emphasis on Ch. 1.2. "Liberal utopia versus Orientalism and Coloniality (p. 19-40)". The book offers a powerful analysis of the sociological and symbolic meanings of East-West binary in Europe after the end of the Cold War. A. Melegh exposes the underbelly of liberal characterizations of the East-West, highlighting the extremes of its polarizing effect. The importance of this work lies in its ability to show how the "East-West Slope"-oriented negatively towards East – has emerged from liberal characterizations of this project.
Unthinkable is an interdisciplinary research platform constructed by a constellation of artists, curators, editors, thinkers and theorists interested in global and regional structures. By engaging in the critique and expansion of accelerationist and speculative realist ideas, the aim is to think, unthink, re-narrativize and speculate. Unthinkable proposes to advance discussions through public interventions, events, workshops, research groups reading rooms and online platform.
Reading room is presented by Unthinkable in partnership with RUPERT. Discussion will be held in English.
More information: http://readingroom.unthinkable.site/