Rupert Reading Session #13 Giulia Damiani: Ritual Tunnels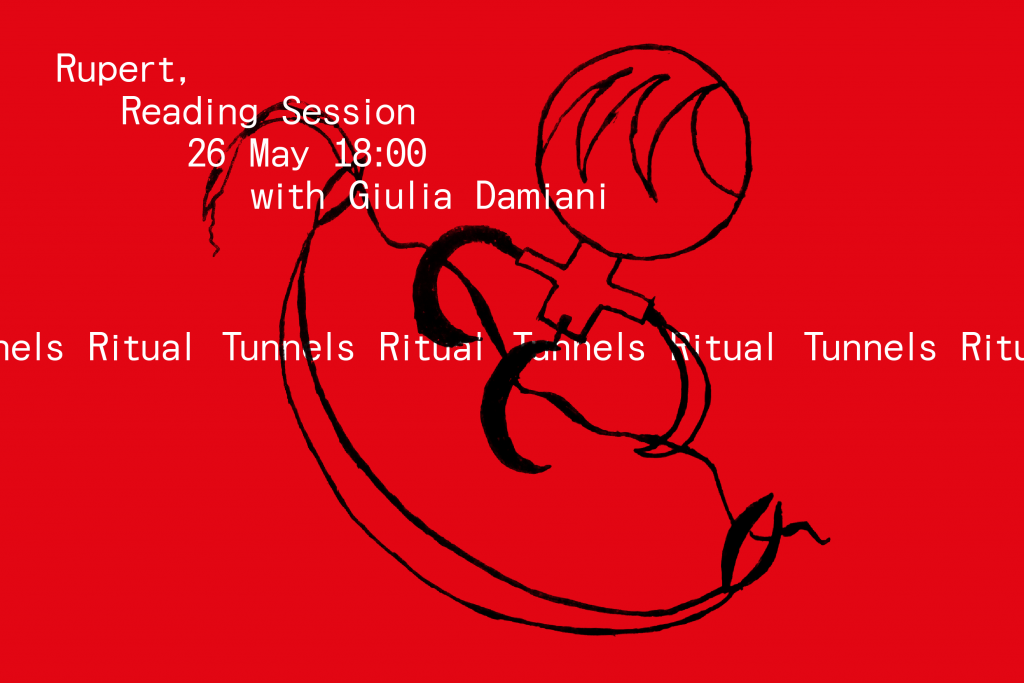 Rupert continues its monthly reading sessions! Every month, a member of Rupert's team or an invited guest selects material to discuss. The reading sessions are open to anyone by registration. The 13th online reading session 'Ritual Tunnels' with Giulia Damiani will take place May 26 18:00 EEST.
The reading session considers the overlaps between ritual and feminist performance practices in the 1970s, speculating on what happens to ritual as a form when it is made to serve the purpose of feminisms. Through texts, archival materials and other media we will further look at a permeable understanding of bodies and places, especially through the work of the feminist group Le Nemesiache and their context of Naples. Volcanic fume,caves and stones will tell of a larger project of searching for thresholds: tunnels which let old and new stories flow through future feminist cosmos.
Registration link: bit.ly/RupertReadingSessions 
There will be a maximum of 25 registrations for the reading session, selected on a first come first serve basis. Extracts from the texts and a Zoom link will be sent to registered participants.
Bio:
Giulia Damiani is a writer, curator and dramaturge working in London and Amsterdam. In Amsterdam she was the fellow of the edition on Ritual and Display at If I Can't Dance, I Don't Want to Be Part of Your Revolution (2019-2020). She is completing a PhD in the Art department at Goldsmiths University, London (2021, AHRC scholarship) and has been teaching on the MA Curating at Goldsmiths as well as guest lecturing and tutoring at Sandberg Instituut, Dutch Art Institute and SNDO in Amsterdam. She has been thinking with the archive of the feminist group Le Nemesiache from Naples and has been writing new performances inspired by the group's ritual investment in their natural, supernatural and urban landscape. Her collaborations with artists bring together practices of myth-making, magic, landscape and the language of evocation and invocation.
Rupert's activities are supported by Lithuanian Council for Culture