Rupert Reading Session #10 Psychedelic Hydrology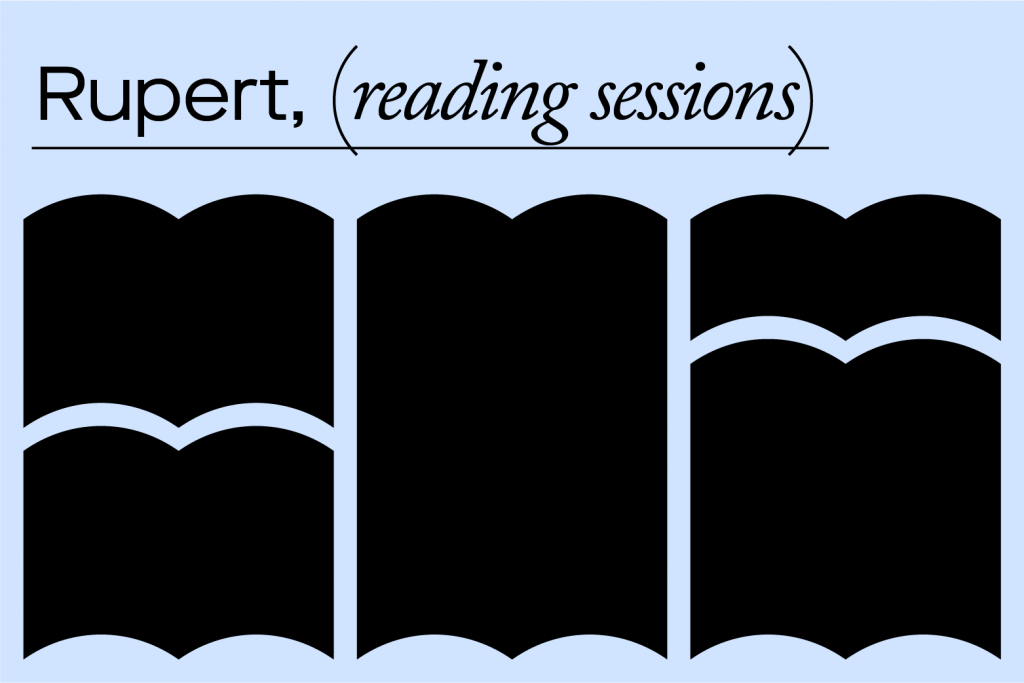 Rupert continues its monthly reading sessions! Every month, a member of Rupert's team or an invited guest selects material to discuss. The reading sessions are open to anyone by registration. The 2nd Rupert's online reading session 'Psychedelic Hydrology' with Lucy A. Sames will take place February 26th, 18:00 EET.
Registration link: bit.ly/reading_sessions_registration
There will be a maximum of 25 registrations for the reading session, selected on a first come first serve basis. Extracts from the texts and a Zoom link will be sent to registered participants.
This reading session is an invitation to speculate on a possible feminist and posthuman reclamation of a language of 'excess' which we will explore through ideas of fluidity, porosity and what are traditionally called 'altered states of consciousness'.We will consider the significance of fluidity, as both psychic state and potent materiality, to witchcraft, magic and the psychedelic, and the resistance these present to patriarchal and technocratic governance.
Think: saturated bodies, porous boundaries, clootie wells and healing waters, fluid states of consciousness, floating downstream, wet magic.
Lucy A. Sames is a curator and researcher living and working in the Welsh Valleys. She is a final year curatorial practice-based PhD candidate in the Art Department at Northumbria University, Newcastle. She is an Associate Lecturer in Visual Cultures at UWE Bristol and Goldsmiths, University of London and in Art and Psychology at Worcester University. She is curator and convener of Wet Rest; a core member of the Liquidity Cohort at MARs, Goldsmiths; Co-Director and Co-Curator at Res; and a member of the Social Morphology Research Unit in the Anthropology Department and Slade School of Art at University College London (UCL).
Rupert's activities are supported by the Lithuanian Council for Culture