Rupert Reading Session #3: Sophie Seita 'Reading with Material'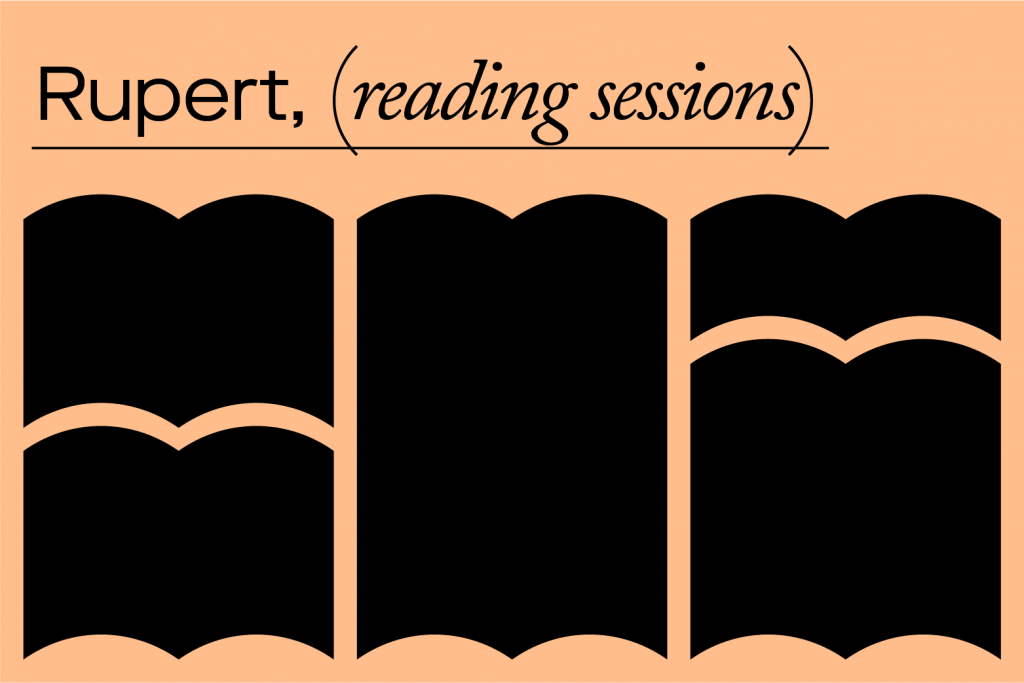 Rupert continues its monthly reading sessions! Every month, a member of Rupert's team or an invited guest selects material to discuss. The reading sessions are open to anyone by registration. 
The third of Rupert's online reading sessions, 'Reading with Material', will take place on Zoom, on 17th June, 18:30 EEST. Join artist and academic Sophie Seita for a live practice-based workshop/reading group session. We will experiment with forms of live reading, close listening and performative explorations of text, movement and objects in space. We will discuss and explore practically what it means to read materially, to treat language 'as' a material, or what changes when we read with/through/alongside/or on materials (in other words, when text exists on and off the page, and in various translations). We will also discuss questions of touch and texture in relation to language and performance. 
Set reading will include: 
Anni Albers, 'Tactile Sensibility'

Fred Moten and Stefano Harney's chapter 'HAPTICALITY, OR LOVE' from the

Undercommons

 

The introduction to Eve Sedgwick's

Touching Feeling

 
Some of the practical exercises will be drawn from Pauline Oliveros's Sonic Meditations.
Participants are welcome to bring a short extract of their own work or theoretical, historical and literary texts they would like to engage with performatively. Please also make sure to have some materials near you that you could experiment with or explore: e.g. paper, fabric, string, wire, clay, plastic, salt, a plant.
There will be a maximum of 15 registrations for the reading session, selected on a first come first serve basis. Extracts from the texts and a Zoom link will be sent to registered participants.  
Bio: Sophie Seita is an artist and academic working with text, sound, and translation on the page, in performance and other media. She's the author, most recently, of My Little Enlightenment (Pamenar, 2020, forthcoming) and Provisional Avant-Gardes: Little Magazines from Dada to Digital (Stanford University Press, 2019), the translator of Uljana Wolf's Subsisters: Selected Poems (Belladonna, 2017); and the editor of The Blind Man (Ugly Duckling Presse, 2017), named one of the Best Art Books of 2017 by The New York Times. She works internationally on various projects and has performed at La MaMa Galleria, Bold Tendencies, the Royal Academy, the Arnolfini, Kunsthalle Darmstadt, JNU (New Delhi), Raven Row, Parasol Unit, the Drawing School, Art Night London, and elsewhere. In 2019, she had a solo exhibition of text, videos, and performance props at [ SPACE ] in London. Following her Junior Research Fellowship at Queens' College Cambridge, she's currently an Assistant Professor at Boston University, and co-organises the Sound/Text seminar at Harvard. She's working on a number of projects at the moment: among them, a book of lyric essays called Lessons of Decal; an academic trade book called Literary Live Art, and a new performative installation The Gracious Ones, a philosophical ballet for women on running machines.
Rupert's activities are supported by the Lithuanian Council for Culture.