Rupert residents announced for 2022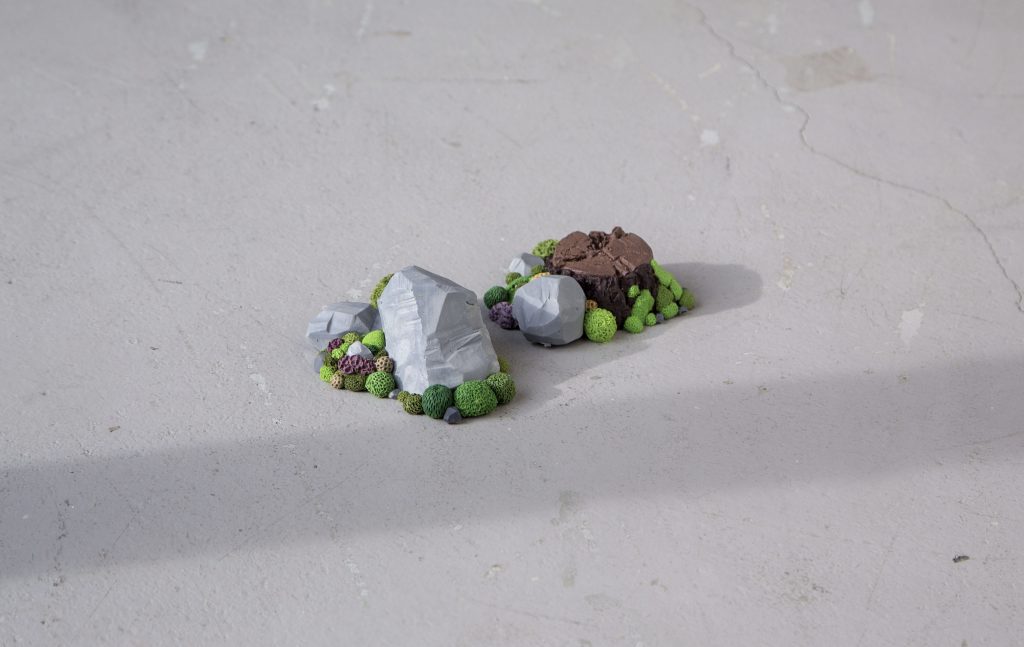 Rupert is pleased to announce the selection of artists, curators, writers, researchers and other interdisciplinary practitioners who will take part in the 2022 Rupert residency programme! The list of the residents and their biographies can be found below.
During their time at Rupert, the selected residents will be developing their individual projects and will have a chance to immerse themselves into the local arts scene and a broader community.
Andrius Arutiunian
Andrius Arutiunian (Armenia/Lithuania/The Netherlands) is an artist and composer who works through objects, installations and time-based collaborations with musicians and performers. Recent shows and performances include FACT Liverpool (2021), Rewire Festival, The Hague (2021), werkleitz, Halle (2021), Stedelijk Museum, Amsterdam (2019), documenta 14, Parliament of Bodies, Kassel (2017) and Contemporary Art Centre, Vilnius (2017). He was artist-in-residence at Cité Internationale des Arts in Paris (2021), EMARE/EMAP (2020) in Amant (2020), Siena (2020), BALTIC Centre for Contemporary Art in Gateshead (2019), ZKM | Centre for Art and Media in Karlsruhe (2019) and Quartertone in Yerevan (2018).
Boz Deseo Garden
Boz Deseo Garden (USA) are an artist based in the occupied and unceded land of the Tongva Tribe (Los Angeles) whose practice includes archival research, writing, photography, video and sculpture. They received their BFA from California Institute of the Arts and are currently pursuing an MFA in New Genres at UCLA. Their work is concerned with turning away from anti-Black modes of narration engendered by The Human, figured through and in the wake of the transatlantic slave trade, instead, turning towards ways of being and marking relation through/as the more-than-human.
Danae Io
Danae Io (Greece/The Netherlands) is an artist living and working in Rotterdam and Athens. Her practice examines language as an active agent in the systematising and codifying of socio-political infrastructures. She is a tutor at the MA Critical Inquiry Lab, Design Academy Eindhoven and the co-founder of the research projects System of Systems and Schemas of Uncertainty. Her writing has been published by Sternberg Press, Serralves Museum of Contemporary Art and Contra Journal. Her work has been exhibited at, among others: Kunstverein Amsterdam; Sub Rosa Space, Athens; Grace, Athens; Stroom, The Hague; Het Nieuwe Instituut, Rotterdam; Rozenstraat, Amsterdam; Display, Prague and SESI Gallery of Art, São Paulo. She has collaborated with Rosa Luxemburg-Stiftung, Arts Catalyst in London, Sandberg Instituut in Amsterdam and State of Concept in Athens.
Davinia-Ann Robinson
Davinia-Ann Robinson (UK) is an artist whose practice examines how 'presencing', fugitivity and tactility undo colonial and imperial frameworks through which nature and Bodies of Colour are articulated. This is done by exploring Black, Brown and Indigenous relationships to land and 'Colonial Nature environments'. Davinia-Ann's work addresses personal interactions with 'colonial emotions' she has encountered as a Black Female Body, building on her intense relationship with the earth as a living material explored through sculpture, sound, writing and performance. Davinia-Ann received an MFA from Slade School of Fine Art (UK) in 2021 and is a PhD candidate at Goldsmiths University (UK).
Drew Zeiba
Drew Zeiba writes at the thresholds of language, architecture and images. His criticism and journalism have been published in periodicals such as Artforum, The Architect's Newspaper, PIN–UP and W Magazine, as well as in the monograph Andy Warhol: Love, Sex, & Desire (Taschen). His recent solo and collaborative projects have been presented at museums and galleries internationally including at the Museum of Contemporary Art in Chicago, the New Museum, ArkDes — Sweden's National Centre for Architecture and Design and most recently, at the 13th Shanghai Biennale.
Gillies Adamson Semple
Gillies Adamson Semple is a Scottish artist based in London. He is a graduate of Central Saint Martins, The Royal Institute of Art Stockholm and The Slade School of Fine Art, from which he achieved his MFA. His work approaches understanding how sound can be treated as physical a material as anything else, using systems from music and sound recording as the impetus for physical work and architectural intervention. He is a founder of springseason in Hackney, an artist-run studio and residency space, offering room for artists to work without limitations.
Isabella Benshimol Toro
Isabella Benshimol Toro (Venezuela) is an artist born in Caracas and based in London, working with sculpture and installation. She received an MFA from Goldsmiths University of London and a BA in Painting and Visual Arts (Cum laude) from Nuova Accademia di Belle Arti in Milan. Her recent work has been exhibited at Timothy Taylor Gallery in New York, CCCC Centro del Carmen de Cultura Contemporánea in Valencia and Intersticio in Madrid. In her work, she analyses the body as a mysterious container, reconsidering the conceptual transcendence of the permeability and porosity of our flesh. Dazzled by the domestic every day and the unconscious routines that hold it, she recreates intimate and mundane gestures, bodily reactions, layers and objects that penetrate the emulsive realm of the pure and the impure, the dirty and the clean, reality and fiction.
Bin Koh
Bin Koh (b. South Korea) is a visual artist based in Amsterdam. Her practice focuses on how the visual and aural presentation of the female body and voice is marginalized in the digital and social labour systems. In her work, she formalises a visual/performative language within a spectrum of hospitality and hostility, exploring the potentiality of software bugs as a concept of resistance and resonance between human and digital objects. She holds an MA from Sandberg Instituut, Master of Voice (Netherlands) and her recent works have been shown at Venice Art Projects, Porto Design Biennale 2021, Typojanchi 2021 in Seoul, among others.
Lynton Talbot
Lynton Talbot is the founder of Parrhesiades, a multi-platform project space for artists who work with language — written, spoken or otherwise performed. He is also a founding participant in OFFSHORE, an itinerant performance company and pedagogical structure initiated by Cally Spooner in 2017. OFFSHORE has gathered at The Swiss Institute, New York; The M Museum, Leuven; CCA, Singapore; Centre for National Dance, Paris; Serpentine Galleries, London; The Whitechapel, London. In 2019, Lynton co-curated with Hana Noorali The Season of Cartesian Weeping at The David Roberts Foundation for their annual curator's series and in 2021, their book, Intertitles, an anthology at the intersection of writing and visual art, was published by Prototype Press. Forthcoming projects include an exhibition at The Amant Foundation in New York with Quinn Latimer and an exhibition at Galerija Prozori in Zagreb.
Mika Hayashi Ebbesen
Mika Hayashi Ebbesen (Japan/Norway)is an artist currently based in Berlin who works in the independent arts publishing sector and identifies as a frequency witch — nom de plume Mikatsiu. Previous experience as an exhibition mediator stimulated a strong interest in global history and decolonial strategies which has, in turn, influenced their approach to editing and the interrelations of language. They co-curate From Breath To Matter, a platform and performance series exploring the voice as a medium within the field of sound-dance and also occasionally perform cello.
Mike Sperlinger
Mike Sperlinger (Norway/UK) is a writer and curator based in Oslo. He has written numerous catalogue texts including recently for Ed Atkins, Wojciech Bruszewski, Ruth Buchanan, Laurent Montaron and Marianne Wex, and contributed to publications including Afterall, Dot Dot Dot and Texte zur Kunst. A collection of his texts on writing by artists will be published in 2022, edited by Nida Ghouse. Previously the co-founder of LUX in London, he is currently developing a new organization called PRISMS dedicated to experimental moving image practices in Norway.
Murat Adash
Murat Adash (UK) is a German-Turkish artist whose performance-based practice develops architecturally motivated, choreographic inquiries that seek to investigate how space is occupied, shared and transformed, and how it can be reconfigured and re-imagined towards other ways of being-in-space. By utilising the medium of movement in a range of media, Adash explores the ephemeral nature of physical boundaries – particularly regarding the dynamic edges between performers and their audiences and the spaces in which they come together.
Omsk Social Club
Omsk Social Club's work is created between two lived worlds, one of life as we know it and the other of role play. These worlds bleed into one and move into a territory Omsk coined in 2017 called Real Game Play (RGP).  This term describes the working process of Omsk and has become a stimulus for experimentation to reshape new cultural value systems for interdependence, world crafting and cooperation.
Philip Coyne
Philip Coyne (UK/Netherlands) is an artist, writer and educator currently based in Amsterdam, whose work studies and instantiates a poetics and politics of social life. Coyne studied at Leeds Metropolitan University (BA Fine Art), School of the Damned (Unaccredited Masters) and the Sandberg Instituut (MFA Fine Art), where he currently teaches. Using predominantly sculpture and text, his recent work has focused on communal luxury and collective joy, Black Metal and UK Garage, urban wastelands, General Antagonism and the erotics of friendship.
Ricki Dwyer
Ricki Dwyer is a San Francisco artist working within the labour ancestry of craftwork. His studio production most often begins on the loom while his research practice is centred around the economic histories of textiles and their industry. Seeing weaving as the fabrication of individual threads into a strengthened whole, his work explores this relationship between individual autonomy and community strength — the relationship of thread to cloth.
Sam Williams
Sam Williams (UK) is a London based visual artist and filmmaker working with moving-image, performance and collage. His research is currently focused on how we can look at multispecies entanglements, ecological systems and folk mythologies to produce ideas for future ways of living. Sam is a resident artist at Somerset House Studios. His work has been exhibited and screened at institutions and festivals including Somerset House, Siobhan Davies Studios, South Kiosk, Tate Britain and Sadler's Wells (London), Outpost (Norwich), Baltic39 (Newcastle), Kino Arsenal (Berlin), She Will (Oslo) and Oberhausen. As part of the audio-visual group Emptyset, he has performed internationally and shown collaborative works with choreographer Rosemary Butcher MBE at The Place (London), Nottingham Contemporary and Akademie der Künste (Berlin).
Sarah Friend
Sarah Friend is an artist and software engineer, specialising in blockchain and the P2P (peer-to-peer) web. She is a participant of the Berlin Program for Artists, co-founder and co-curator of Ender Gallery (an artist residency taking place inside the game Minecraft), alumni of Recurse Centre — a retreat for programmers — and an organiser of Our Networks, a conference on all aspects of the distributed web. Recently, she has exhibited work at the Illingworth Kerr Gallery in Canada, the Kunstverein in Hamburg, the Oökultur in Linz in Austria, Galerie Nagel Draxler in Cologne, suns.works in Zurich, and Floating University in Berlin.
Yassmin Abdel-Magied
Yassmin Abdel-Magied is a writer based in London, via Australia and Sudan. She spent 2021 as a resident at the Cité Internationale des Arts in Paris, working on a play about the inner workings of a black abolitionist organisation, completing a book of essays titled TALKING ABOUT A REVOLUTION and adapting her teen novels into a TV series for Goalpost pictures. Yassmin founded Youth Without Borders at 16 and ran it for nine years before starting Mumtaza, an organisation focused on the empowerment of women of colour.
Yen Chun Lin (Yen + Here)

Here, a nut falls twice is a collaborative project, stemming from Yen Chun Lin's (Taiwan/Germany) artistic research on sound, dust, ambient knowledge, animism, sensory threshold, consciousness fields and liminal spaces. The project explores how empathy could be harnessed through alterations in sensual perception and how this emotional connection could impact material experiences in the world to co-create a shared 'here'. Through different collaborative formations, Here, a nut falls twice aims to create different forms of knowledge production that stem from the metabolic process of listening as an embodied collective practice. The project will be continuously re-imagined and re-formed — like an organic body that is receiving and responding to its changing environments.
The final selection jury consisted of Rupert team members Julija Reklaitė, Milda Batakytė, Tautvydas Urbelis, Monika Lipšic and an external jury member Robertas Narkus, an artist and a founder of Autarkia, a project space in Vilnius; Robertas has been selected to represent Lithuania at the 59th International Art Exhibition – La Biennale di Venezia.
All the residencies are free of charge thanks to Lithuanian Council for Culture, TechArts, Nordic Culture Point, Hestia Artistic Journey Foundation.
Image of work: Philip Coyne, I Want To See All Of My Friends In One Place, 2020. Photo Credit: Philip Coyne