Rupert residents announced for 2023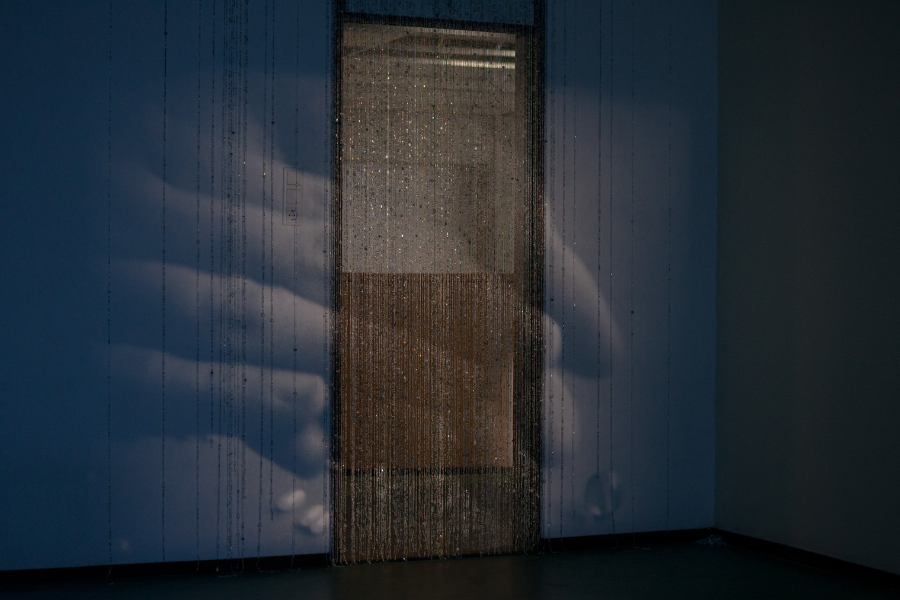 Rupert is pleased to announce the selection of artists, curators, writers, researchers and other interdisciplinary practitioners who will take part in the 2023 Rupert residency programme! The list of the residents and their biographies can be found below.
During their time at Rupert, the selected residents will be developing their individual projects and will have a chance to immerse themselves into the local arts scene and a broader community.
GRAEME ARNFIELD
Graeme Arnfield is an artist filmmaker and composer living in London, raised in Cheshire. Producing sensory essay films from networked imagery, he uses methods of investigative storytelling to explore issues of circulation, spectatorship, and history. His work has been presented worldwide, including Berlinale, International Film Festival Rotterdam, Courtisane Festival, Open City Documentary Festival, Berwick Film & Media Arts Festival, Sonic Acts Festival, European Media Arts Festival, Transmediale, LUX, Institute of Contemporary Arts (ICA), Whitechapel Gallery, and on e-flux & Vdrome. He is currently in post-production on his first feature-length film "Home Invasion", a nightmarish essay film on the history of the doorbell, which is expected to premiere in early 2023. At Rupert he will begin developing a new project, "Zero-Gravity Resistance", researching the first labour strike to have occurred in outer space, and reflecting on the current state of earthly labour in the age of increasingly privatised space exploration through writings, sonic work, and group discussions.
FRED SCHMIDT-ARENALES & MONIKA UCHIYAMA
Monika Uchiyama is an artist from Tokyo working in documentary film and photography. Her films have screened at the Film at Lincoln Center (New York City), Institute of Contemporary Art (Philadelphia), Tokyo Photographic Art Museum, and Goethe Institut China (Beijing). She received her BA from CUNY City College of New York and her MFA in Interdisciplinary Art from the University of Pennsylvania. Fred Schmidt-Arenales is an artist and filmmaker whose works attempt to bring awareness to unconscious processes on the individual and group level. Fred has exhibited films, performance, and installations internationally at venues including SculptureCenter (Queens), FotoFest and the Museum of Fine Arts (Houston), Institute of Contemporary Art and Lightbox (Philadelphia), Kunsthalle (Vienna), and Künstlerhaus Halle für Kunst und Medien (Graz). Fred is a 2022-23 Core fellow at the Museum of Fine Arts Houston.
During their residency at Rupert, Monika and Fred will work on post-production for their in-progress film focusing on the 2021 periodical cicada emergence in the eastern United States. In the film, cicadas function as metaphors for the unconscious, imagined construction of new human social structures, fear of ego death, and much more.
MARISSA LEE BENEDICT & DAVID RUETER
Marissa Lee Benedict and David Rueter's collaborative site-adapted videos, sculptures, and drawings intercept objects and document processes that extend beyond one's peripheral vision. Often working with architectural or infrastructural elements hidden in plain sight, the duo lodges materiality, voice, intimacy, and occasionally their own bodies into the heart of abstract and technologically produced spaces. While at Rupert, Benedict and Rueter will develop and workshop a script for a video that reimagines Charles and Ray Eames' short film "Powers of Ten" (1977) as a series of conversations between animators over an editing table. The film will touch on latent conditions of image, text, and the infinitely expanding desires of archives; the displaced figure of the surveyor as found in Franz Kafka's 1926 novel "The Castle"; and visual and linguistic forms central to the production of empire. The work will focus on acts of description as fundamental to the questions of being and figuring in the past, present, and future.
SAVERIO CANTONI
Saverio Cantoni is a white, masculine-presenting cyborg, disabled artist based in Berlin. They build imagined accessible worlds, working with several media comprising sound, moving images, installation, and textiles. Their work is often activated by sharing foods or actively involving the audience. Lately, they are questioning the normative understanding of sensory information, working on sonic spaces that are not made to be just audible. Saverio's work is informed by queer theory and crip theory, and they embrace tentacular thinking. During their one-month residency at Rupert, Saverio will continue their research challenging normative understanding of sound perception, with a focus on a sound performance challenging audism.
ÅSA CEDERQVIST
Åsa Cederqvist's work has a performative foundation and is expressed through video, sculpture, and sound, often presented with augmented reality or performative extensions, and sometimes in an interface incorporating all of these elements. Through her work, Åsa encourages people to tap into a creative territory where the magical, the grotesque, and the funny mingle. Her work advocates imagination and vulnerability in times of crises. Åsa has exhibited and performed throughout Scandinavia and Europe, with recent solo presentations like "States of Becoming" at Gustavsbergs Konsthall, Sweden, "Mama Dada Gaga" at Kraft Bergen, Norway, and "Some Kind of Metabolism", Kunsthall Katrineholm. Her films have screened at Kalbjerga film festival, Videograms, and VAFT film festival in Finland. Åsa holds an MFA from Konstfack, Stockholm, and has recently completed postgraduate studies at Royal Institute of Art Stockholm and the Post Humanities Hub at Linköpings University and KTH.
"With a personal experience of burnout and exhaustion, I see it being a parallel to the ongoing destruction of our planet and societal structures in decay. How can we build resilience and healing situations? We are nature, after all. I will study the notion of wild women, reenchantment, and wilderness through my interest in circularity and cycles. The intention is to further develop an interface between spatial dramatisation, esoteric practice, and digital extensions."
BARNETT COHEN
Barnett Cohen shapeshifts between poet, performance maker, painter, and political activist. Born in South Africa, Cohen now lives between Los Angeles and New York. His anti-disciplinary practice proposes a kaleidoscopic queer surrealism. Cohen accumulates language and symbols and disorganises them into alternative logics, materialising shape and sound into absurdist and anarchic non-sense. He has presented work at the Institute of Contemporary Art, JOAN, LAXART, 356 Mission, Human Resources, The Box, and REDCAT in Los Angeles, and at The Center For Performance Research, The Exponential Festival, The International Center of Photography, and JDJ in New York. In 2017, Cohen founded the Mutual Aid Immigration Network (MAIN), a trilingual free assistance hotline for people detained in immigration detention centres across the United States. While in residence at Rupert, Cohen will spend time lying on the soil, handling the earth and trees, and walking in intentional circles. He will embark on a new text-based score for performance that uses as its overarching structure the tension between freedom, play, and constraint. From a poetic, almost syntactical perspective, he will push, warp, and manipulate the expectation of meaning we ask from language into less legible sonic space.
TERESA COS
Teresa Cos is a moving image and sound composer based in London. Indebted forever to rhythmanalysis and depth psychology, their audiovisual works, performances, and scores map and disrupt culturally and historically fabricated notions of time, identity, memory, and desire. Teresa has presented and performed their work in various international contexts including Cafè Oto, London; Radiophrenia at CCA Glasgow; KBC-Belgrade Cultural Centre; Iklectic, London; 3rd Industrial Art Biennial, Labin; Argos Centre for Audiovisual Arts, Brussels; WIELS Contemporary Art Centre, Brussels; Casino Luxembourg; bb15, Linz; Q-O2, Brussels; Kanal-Centre Pompidou, Brussels; The Mac – Metropolitan Arts Centre Belfast; Centrale Fies, Dro; Careof, Milan, and the 14th Venice International Architecture Biennial. Teresa was a resident at WIELS (BE) and the Jan Van Eyck Academy (NL), a participant of VISIO European Programme on Artist' Moving Images (IT) and of the Botín Foundation Workshop with Tacita Dean (ES). They have released work on Takuroku/Cafè O and Umland Editions/Q-2 and self-release their ever growing Archive of Loops. 
At Rupert, Teresa will finalise their visual album "Karnofsky's Score" and conduct research on somnambulism within the context of their wider research on social dreaming.
CROSSLUCID 
Crosslucid is an artist collective engaging in highly collaborative cross-disciplinary projects in co-evolution with technology. Their work and research converges around the exploration of the self as a network, intimacy and the potential for pleasurable actualisation through the digital sphere, and reimagination of our alliances with technology seen as part of a sympoietic biosphere and universal post-material consciousness. Through filmmaking, poetic AI, multi-layered techniques of collage & assemblage, and experience-led interventions, they create scenarios and build experiential formats that instigate prototyping and rehearsing potential futures and progressing metamodern values. During the one-month residency, their focus will be on fine-tuning and further enriching the training datasets for OsmoticAI, an ongoing project that pursues the development of new healing practices in co-creation with AI, whose aim is to initiate processes of reimagination and mental realignment through collective introspective experiences informed by hypnotherapy. They will devote time to confabulating poetry to create new synthetic datasets while engaging with various interested parties to share outcomes and methods, but also to explore local practices and mythologies.
KANDIS FRIESEN
Kandis Friesen works with the dispersed monumental. Drawing on diasporic language and geographies, her compositions build from architectural, material, and spectral inhabitations of exile, amplifying minute and myriad histories at once. Her work has been shown at Galerie im Turm (Berlin, DE), the Chicago Architecture Biennial (Zhigaagong / Chicago, US), Künstlerhaus Bethanien (Berlin, DE), Plug In ICA (Winnipeg, Treaty 1 territory, CA), Festival International du Film sur l'Art (Tiohtià:ke / Mooniyang / Montreal, CA), MIX NYC (Brooklyn, Lenapehoking territory, US), Athens Digital Arts Festival (Athens, GR), and Jihlava International Film Festival (Jihlava, CZ). Scheduled for the fall of 2022, her site-specific exhibition with the Museum of Odessa Modern Art is on hold due to the war; centered on the city's muted histories and their structures of transmission, she is developing the work as a displaced exhibition until it can return to the city of Odessa, her central focus while in residence at Rupert. Friesen lives and works in Berlin and Tiohtià:ke / Mooniyang / Montréal.
CARL GENT
Carl Gent is an artist and writer from Bexhill-on-sea, UK. They have exhibited their sculptures, songs, vehicles and printouts at Jupiter Woods, Flatland Projects, Wysing Arts Centre, ICA, Somerset House, Goldsmiths CCA, the De La Warr Pavilion and the Museum for English Rural Life. They have recently published The Balls of Alban with Monitor Books, Felon Herb with Kelder Press and, All Us Girls Have Been Dead for So Long, the script to their climate-apocalypse musical extravaganza co-produced with Linda Stupart and published by Arcadia Missa. They will use their time at Rupert experimenting with and refining a writing methodology that comes directly from the earth, playing with different live and sculptural processes to help co-author stories, scripts and performance manuals for human and non-human actors.
EVA GOLD
Eva Gold is a visual artist, based in London. She works across sculpture, installation, writing, drawing, and moving image, using narrative as a way of disrupting commonly held assumptions surrounding sexuality and violence. Throughout her work, she invites the viewer to think about subtle hierarchies of power which play out in the everyday, in order to raise questions about agency and consent. She graduated from Royal Academy Schools, London (2019) and Goldsmiths University of London (2016). Recent solo and duo exhibitions include "Slow Dance" (Eigen + Art, Berlin), "The Last Cowboys" (Ginny on Frederick, London) and "Sunset Boulevard" (Lock up International, Brussels), all 2022. During the residency at Rupert, Gold will develop a new body of writing. This work will consider the gradual experience of erasure, using this as a place for articulating that which can be felt, but not always seen. In bringing attention to the physicality of language, this project will approach methods of storytelling which can disrupt a single subject position, instead allowing for multiple and potentially conflicting versions of events to be recounted simultaneously. 
MARC N. HÖRLER
marc n hörler is a Berlin-based artist whose practice encompasses poetry, song, fragrance, writing, performance, education, and publishing. In working with language and the senses, marc composes spatial, sonic, and olfactory environments engaged in sensorial storytelling and diachronic allusions. The continuing project "spell for…" is situated within a research praxis on the magical and alchemical symbioses of linguistic and somatic articulation, exploring new registers of meaning and knowledge production. Currently, marc is co-developing endarkenment.co, engaging in emancipatory world-making and obscure archaeologies. In 2021, marc's "occult words diffusing remembrance of a scented future" received the Werkbeitrag by Kunststiftung Appenzell. marc takes the time at Rupert as a chance for calibration and focus and to continue the research and practice on olfactory culture, poetry, and song with the aim of creating scores, performances, and compositions based on situated research and exchange.
ISABEL MALLET
Isabel Mallet is currently living and working in New York. She listens for ongoing modes of resistance (both human and non-human) in the world, scavenging materials and objects from her surroundings to assemble forms and systems. Her sculpture synthesises architecture, photography, sound, performance, writing, and film; it is intended for bodies in space. She runs the online magazine formiv.com and is the current poetry editor of Fieldnotes Journal. During a two-month residency at Rupert, she will collect research and writing into the form of a book. This ten year long activity investigates the history of metallurgy and its relationship to economic development, proposing further transformations outside of (and beyond) capitalist value systems. 
SARA SASSANELLI
Sara Sassanelli is Curator at the Institute of Contemporary Arts (ICA) and an associate of CONDITIONS. They are interested in work at the intersections of sound and choreographic practices, and their most recent research focuses on social dance and rave cultures. Their recent programming includes: "minus one" with Scorpio Red, Eastern Margins, Gribs, Rat Zine and Goon Club All Stars (2022), "Dykegeist" by Eve Stainton (2021), "The Last Breath Society" by Martin O'Brien (2021), "Rave Trilogy" by Rebecca Salvadori (2020), "The Tender Interval: Studies in Sound and Motion" (2020), a convening exploring the transformational qualities of sound and dance practices, and an all-night takeover of ICA by queer club collective INFERNO (2020). 
LUCY ROSE SOLLITT
Lucy Rose Sollitt is a philosopher and researcher based in London. Her practice maps the contours of emerging art and how it intersects with technologies, economies and ecologies. This entails working across scales to explore both systemic phenomena and co/subjective embodied experience. She is motivated by a belief in art as felt knowledge, wonder and the pursuit of fairer and more meaningful forms of coexistence. 
Lucy's work includes writing, curation, strategy and policy development – for organisations ranging from FACT, Serpentine Galleries and Rhizome to the Goethe Institut, DACS, Tate, Arts Council England and UK government. She regularly participates in panel discussions, lectures at Christie's and the RCA, and mentors artists. Lucy is an Advisory Board member for Furtherfield. 
Having recently completed a new piece of research and thinking entitled The Synthetic Sacred: How the thin places in art offer a redemptive relationship with hybrid ecologies, and a talks series exploring quantum thinking, Lucy is taking some time to reflect on the insights and consider the future focus of her work.
EMILIA TAPPREST 
Emilia Tapprest / NVISIBLE.STUDIO is a filmmaker and visual artist based in Amsterdam. In her work, she explores ways in which designed systems, infrastructures, and interfaces interact with us in "affective" and preconscious ways. Having acquired an MA in collaborative and industrial design at the Aalto University in Helsinki, Tapprest graduated with a second degree in fine arts and film at the Sandberg Institute in 2019. An alumna of the Jan van Eyck academy (2021) and FilmForward (2021), she is part of the world-building research duo Liminal Vision. During her one-month residency at Rupert, Emilia will advance "ambitopian world-building" as a research initiative together with an international group of observers and makers. In addition, she will do cinematic prototyping for an upcoming fiction film together with Vilnius-based dancers and performers.
PAM VIRADA
Pam Virada is an artist exploring the notions between the cinematic and various temporalities as means to navigate ghostly forces and intimate stories within domestic spheres. Some of her past works have been exhibited/screened at Liste Art Fair Basel, Eye Filmmuseum, Amsterdam, Birkbeck Institute for the Moving Image, London, Smithsonian National Museum of Asian Art, Washington DC, Tokyo Photographic Art Museum, among other institutions. She has recently graduated with an MA in Interior Architecture from Studio for Immediate Spaces, Sandberg Institute, in 2022. At Rupert, she will investigate how history informs the contemporary through "ghost tours"; a tool for a spectacle that links the urban via the terrifying tales of the city and nation. Virada will explore the potentiality of this vernacular phenomenon through its ability to conjure the image of the past via tools of storytelling, the site, and myriads of other possibilities, simultaneously looking into minor histories that the people could recount through equivalent spectacles. 
AMY WATSON 
Amy Watson is an independent curator and the director of POOL, a Johannesburg-based art organisation supporting practitioners through collaboration, commissioning, and the presentation of work. Together with NGO – Nothing Gets Organised, POOL is currently commissioning new artworks as one of the satellite stations of the World Weather Network project. Watson is also a co-founder of wherewithall, a database of equipment and research into independent curatorial practices. Other notable curatorial projects include the exhibitions: "How To Disappear" (2020) and "Soft Architectures" (2019) at Goodman Gallery, Johannesburg and Cape Town;  "Ângela Ferreira: South Facing" (2017) at the Johannesburg Art Gallery and "Sightings" at KZNSA, Durban (2015). "The ear of a whale" takes as its starting point the tympanic bone of a whale. Denser in structure than the rest of the whale skeleton, and fitting into the palm of the human hand, it was often kept as a souvenir by sailors on whaling expeditions. Through this talisman, the project traces the ocean histories of colonialism and the post-colony, and considers how these histories are produced in more-than-human relations. 
EVELYN WH-ELL
Evelyn Wh-ell is an artist, writer, and researcher living in Cambridge. Their practice makes use of trans forms and aesthetic strategies, working with parody and humour to explore the "traps" of gendered subjectivity. Their first monograph, "Memoirs of a Child Plot Hole: How to Escape Yourself Without Even Trying" was published in 2022 by Sticky Fingers Publishing. They are currently a CCA Derry~Londonderry 2022-2024 Research Associate, where they are developing a collaborative writing project about folk devils, queer masculinity, dress codes, screen violence, and predictions of one's own impending death. Evelyn's writing has been published by Another Gaze, Art Monthly, Cambridge Literary Review, World Picture Journal, and permeable barrier, and they were a Commissioned Writer for New Contemporaries in 2022. At Rupert, Evelyn will work on a writing and research project, continuing an existing line of enquiry into trans genres. During the residency, they will produce a new "choose-your-own-adventure'" text piece, drawing together histories and theories of trans visibility, internet wormholes, and subject formation to explore the relation of gender transition to the production of narrative forms.
All the residencies are free of charge thanks to Lithuanian Council for Culture, TechZity and Nordic Culture Point.
Image: the shot of Pam Virada's installation No Transcendance, Only Immanence, photographed by Sankrit Kulmanochawong, 2022