Rupert's 10th anniversary video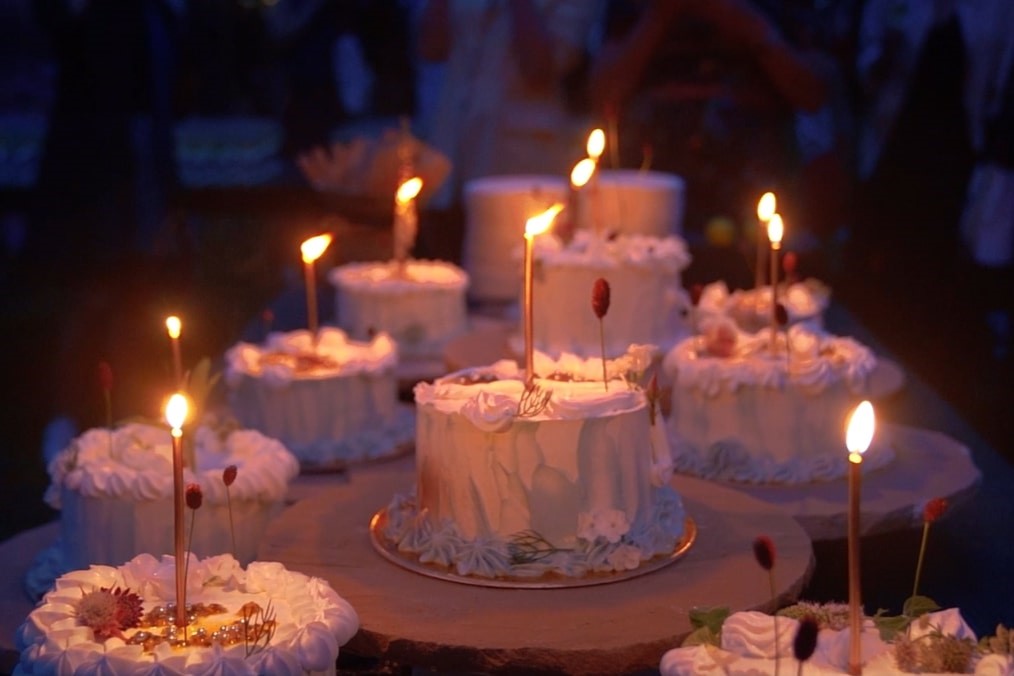 Today, on 20 August, Rupert turns 11! Indeed, it's a secret when exactly Rupert was born, but this day last year was marked by a grand celebration of the 10th anniversary.
Thanks to the Ukrainian filmmaker Anton Mikheev / MIKHEEV PRODUCTION for this beautiful video greeting.
More about the 10th anniversary! | Wheel Of Fortune
ACKNOWLEDGEMENTS
Event curator: Monika Lipšic
Event coordinators: Rugilė Miliukaitė and Medeina Usinavičiūtė
Set designer: Ieva Rojūtė
Lighting artist: Eugenijus Sabaliauskas
Sound engineers: Ignas Juzokas, Antanas Dombrovskij
Design: Jonė Miškinytė
Communication: Gabrielė Marija Vasiliauskaitė
Translator: Paulius Balčytis
Copy editors: Dangė Vitkienė, Dovydas Laurinaitis, Isabel Kuh
Technical assistants: Bernardas Maršalka, Manvydas Vilys
Artists: Andrius Arutiunian, Essi Kausalainen, Renata Dubinskaitė, Nerijus Masevičius, Eye Gymnastics, Gediminas Žygus, Holly Childs, Dodomundo DJ
Those who have contributed: Aurimė Aleksandravičiūtė, Ignė Aleksandravičiūtė, Audrius Ambrasas, laura fernández antolín, Milda Batakytė, Rūta Bilkštytė, Inesa Brašiškė, Lukas Brašiškis, Goda Budvytytė, Liudvikas Buklys, Anna Chostegian, Certo (Artūras Čertovas), Romuald Demidenko, Antanas Dombrovskij, Krist Gruijthuijsen, Petras Išora-Lozuraitis and Ona Lozuraitytė-Išorė, Lolita Jablonskienė, Virginija Januškevičiūtė, Vitalija Jasaitė, Justė Jonutytė, Tadas Karpavičius, Nerijus Keblys, Miglė Kolinytė, Kęstutis Kuizinas, Daiva Lialytė, Raimundas Malašauskas, Kotryna Markevičiūtė, Adomas Narkevičius, Deimantas Narkevičius, Yates Norton, Deividas Rafanavičius, Julija Reklaitė, Mantas Rimkus, Kristupas Sabolius, Augustas Serapinas, Anastasia Sosunova, Mårten Spångberg, Maya Tounta, Tautvydas Urbelis, Julijonas Urbonas, Kazys Varnelis, Darius Žakaitis, Jonas Žakaitis.
The event was sponsored by Lithuanian Council for Culture, Vilnius City Municipality, Nordic Culture Point, Tech Zity, Antiqbaldai.