A beautiful evening of mid-June with 'Articulations': photo documentation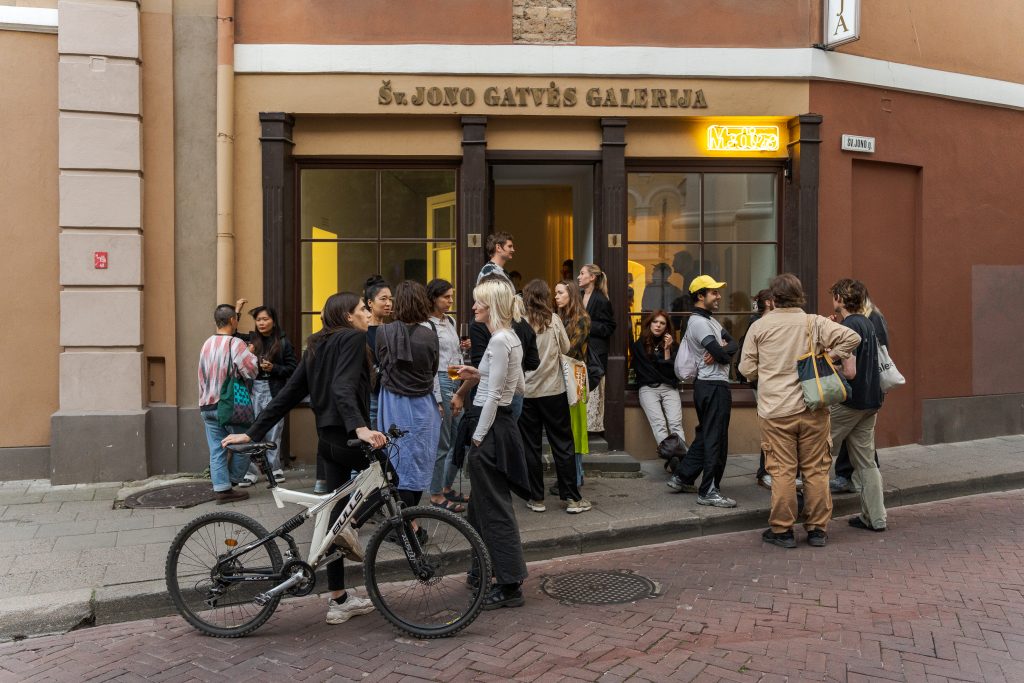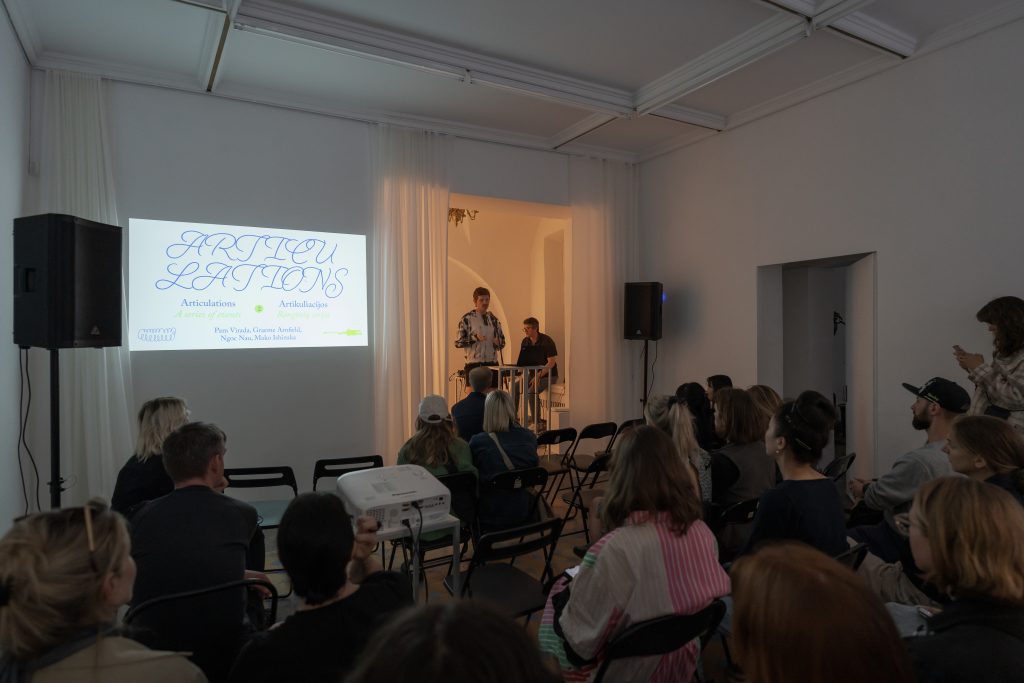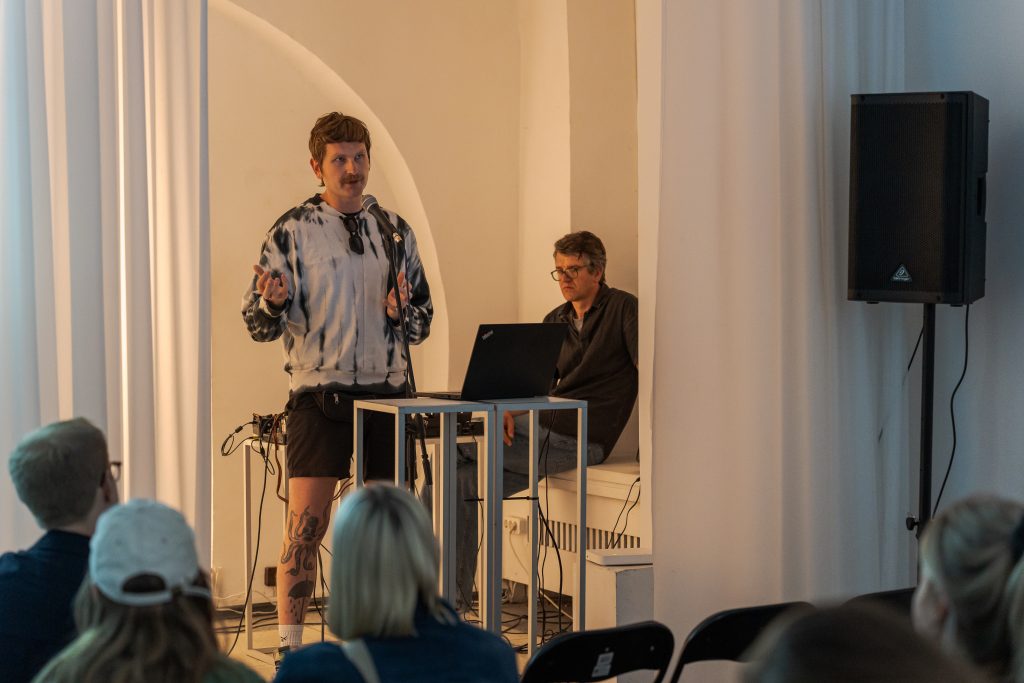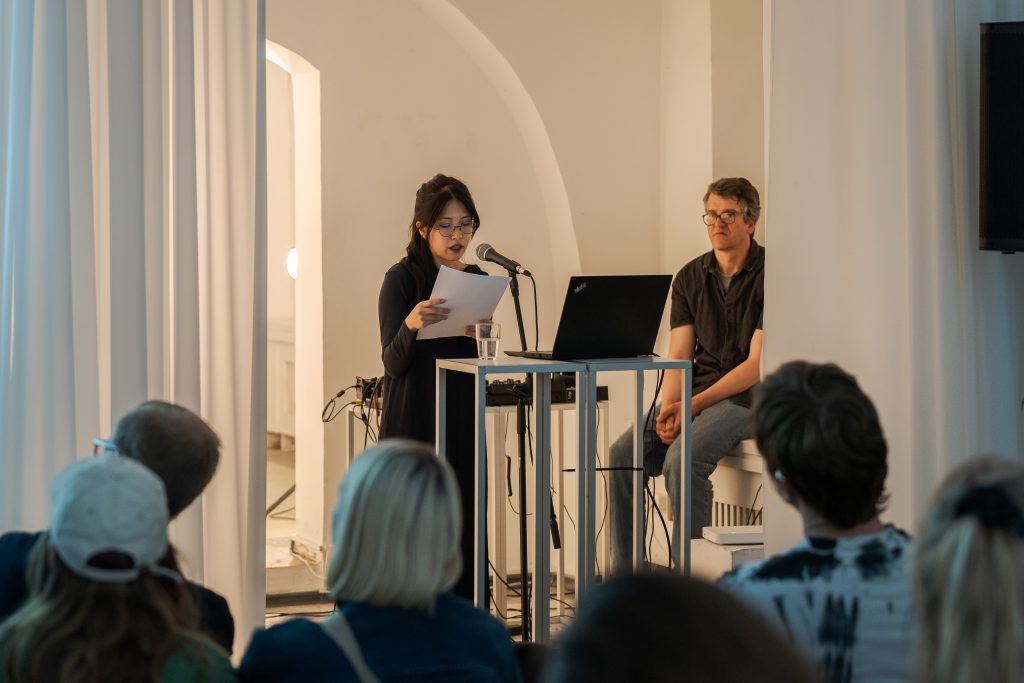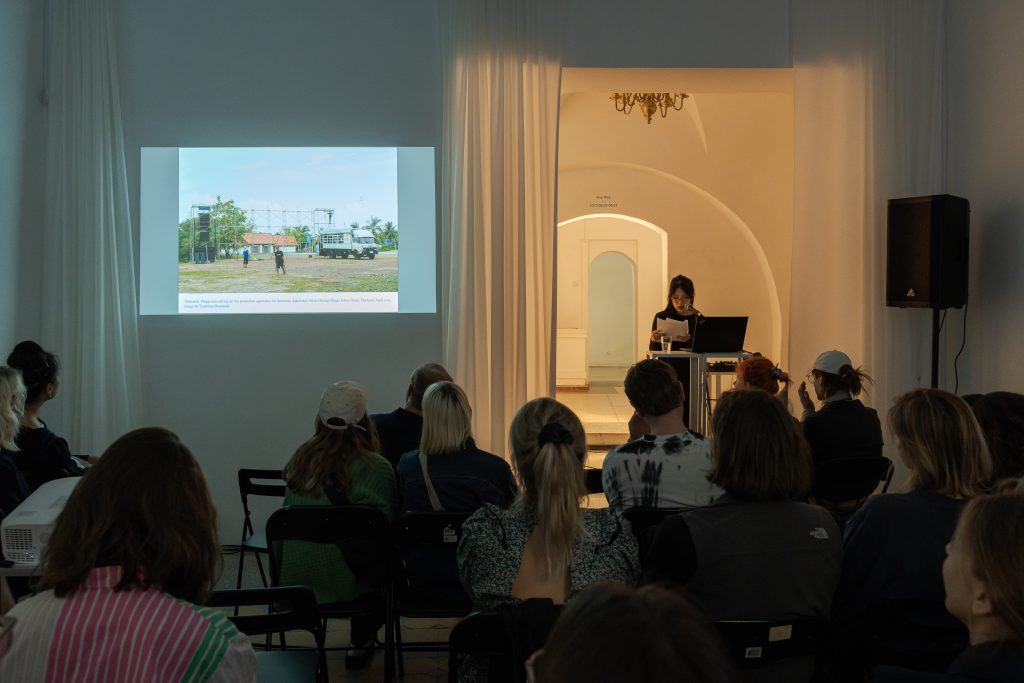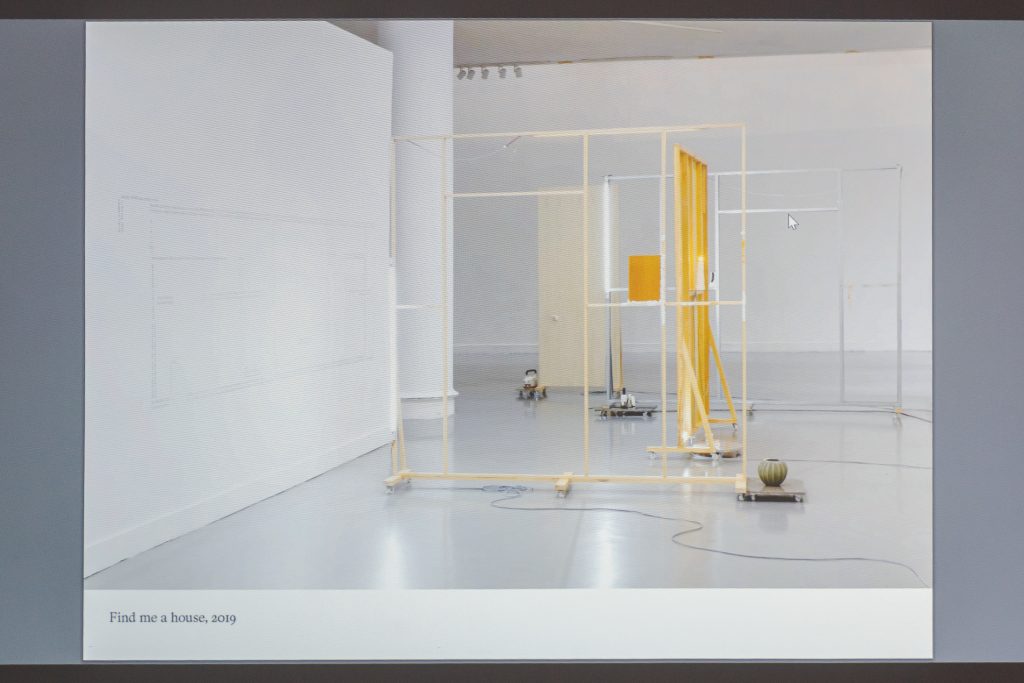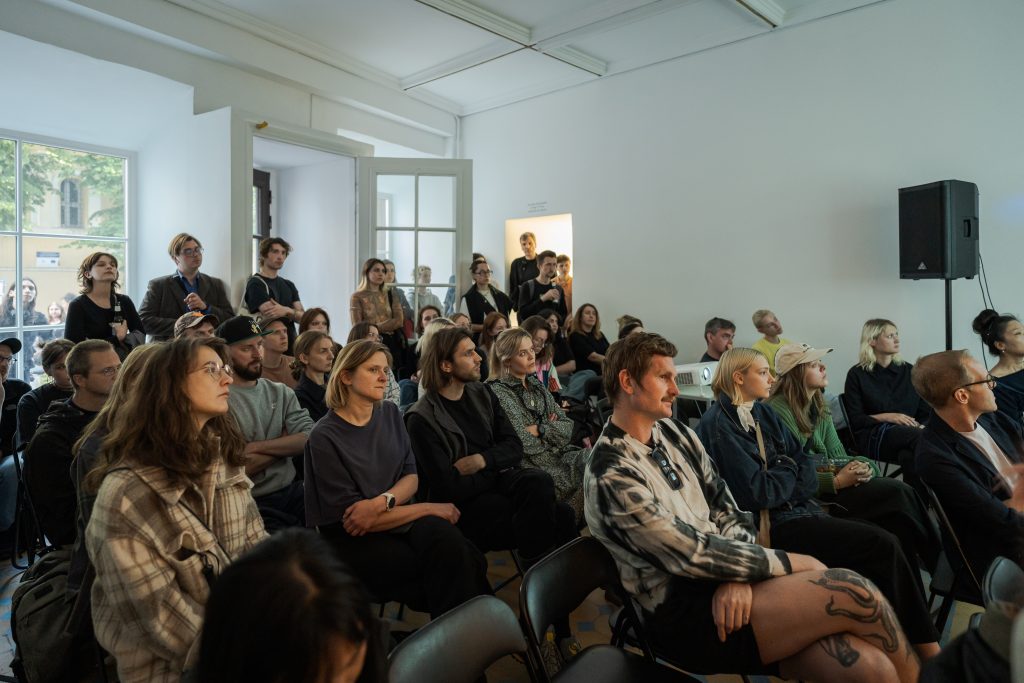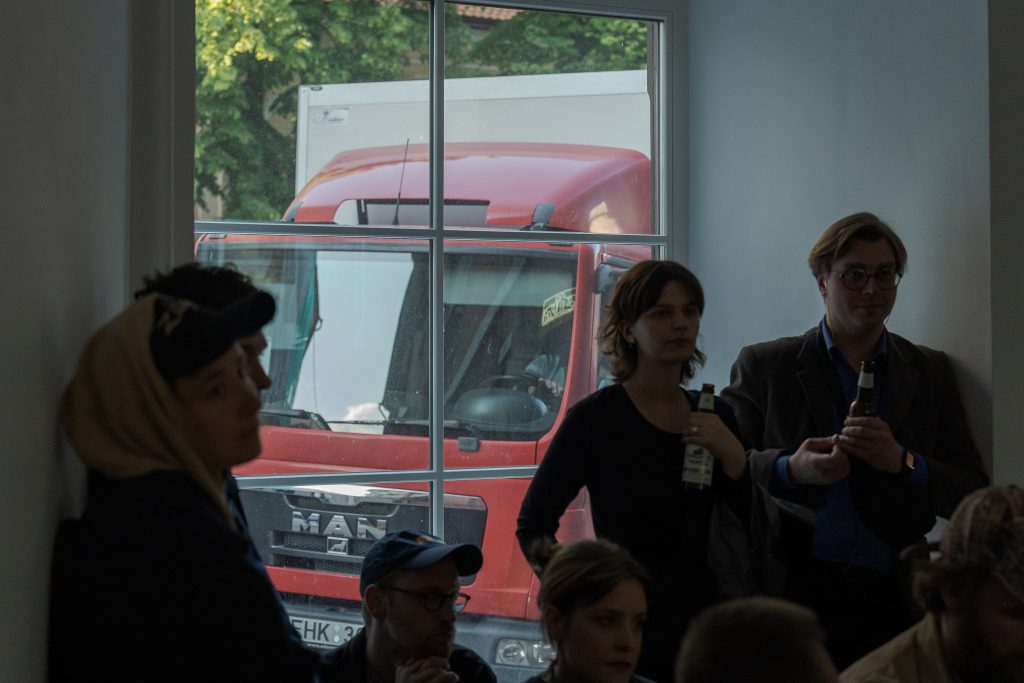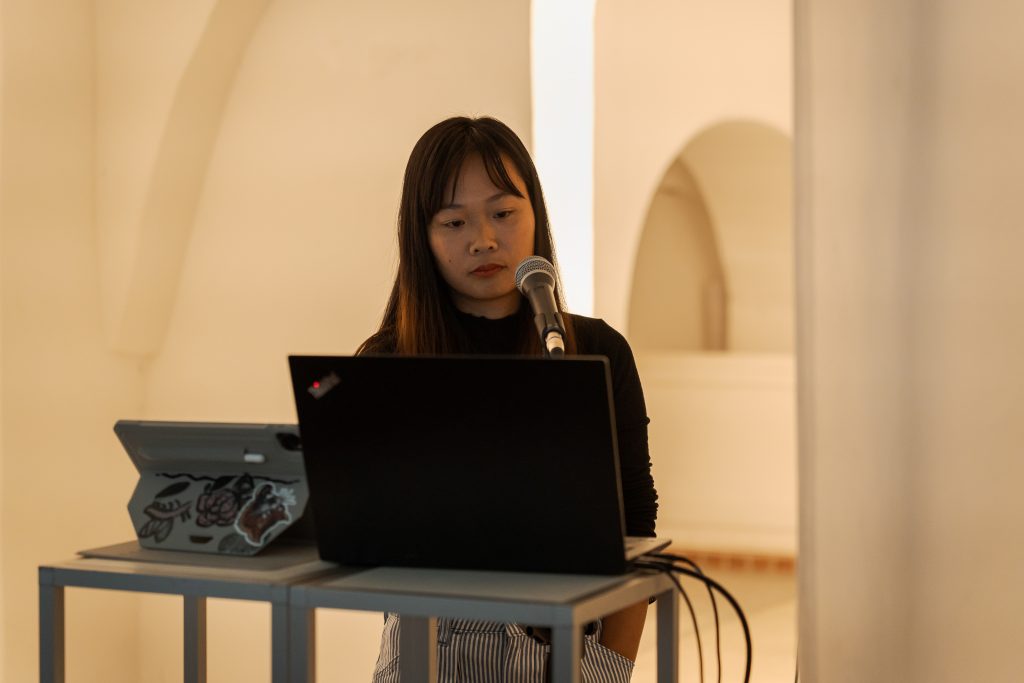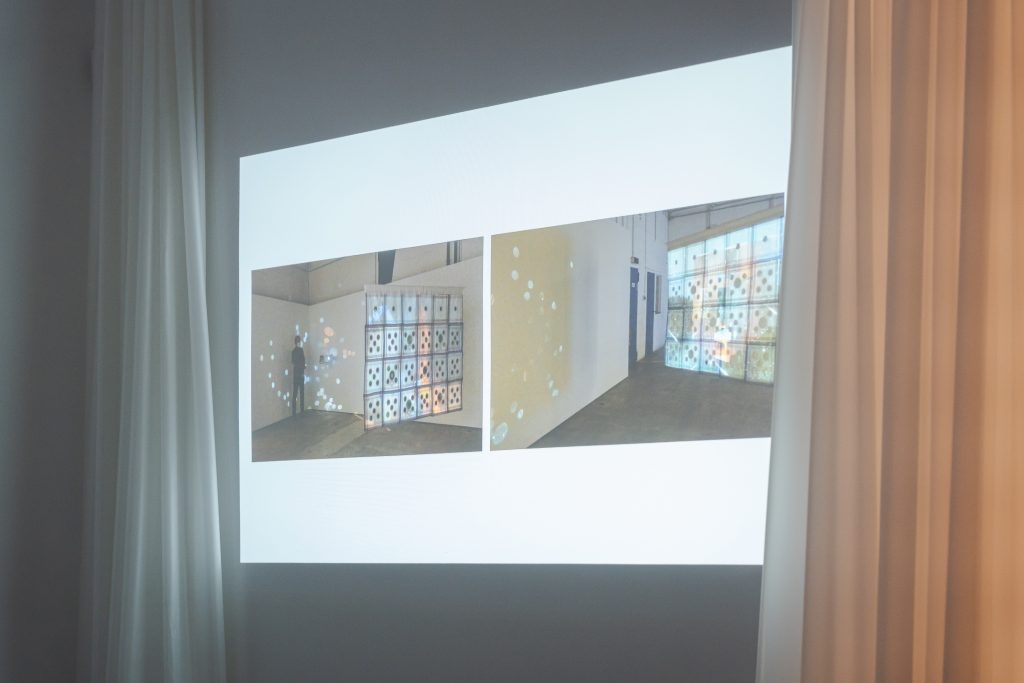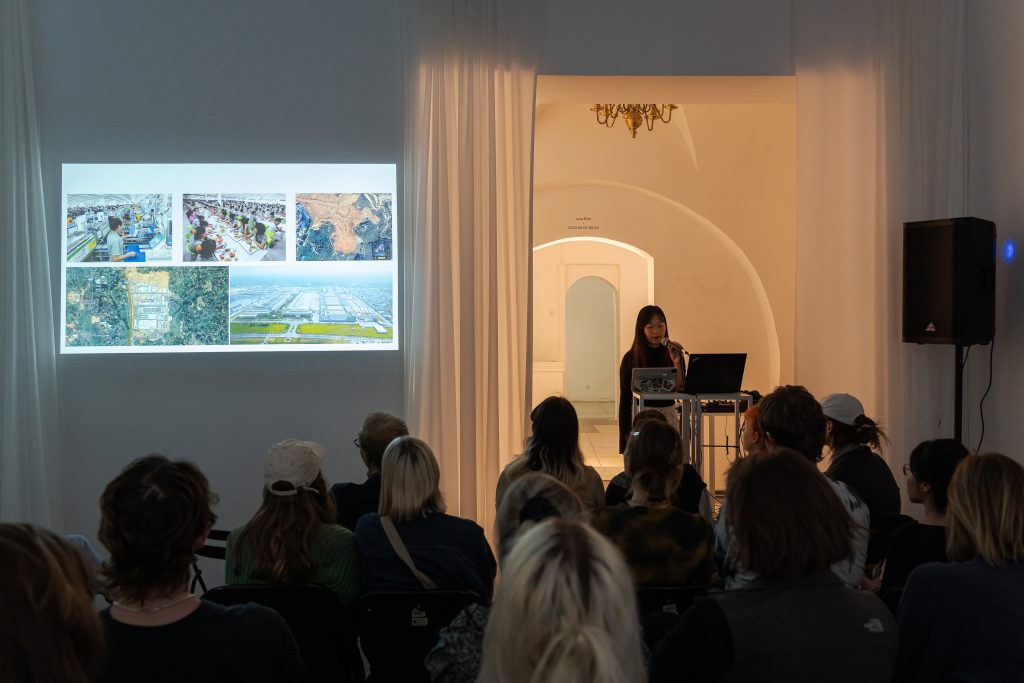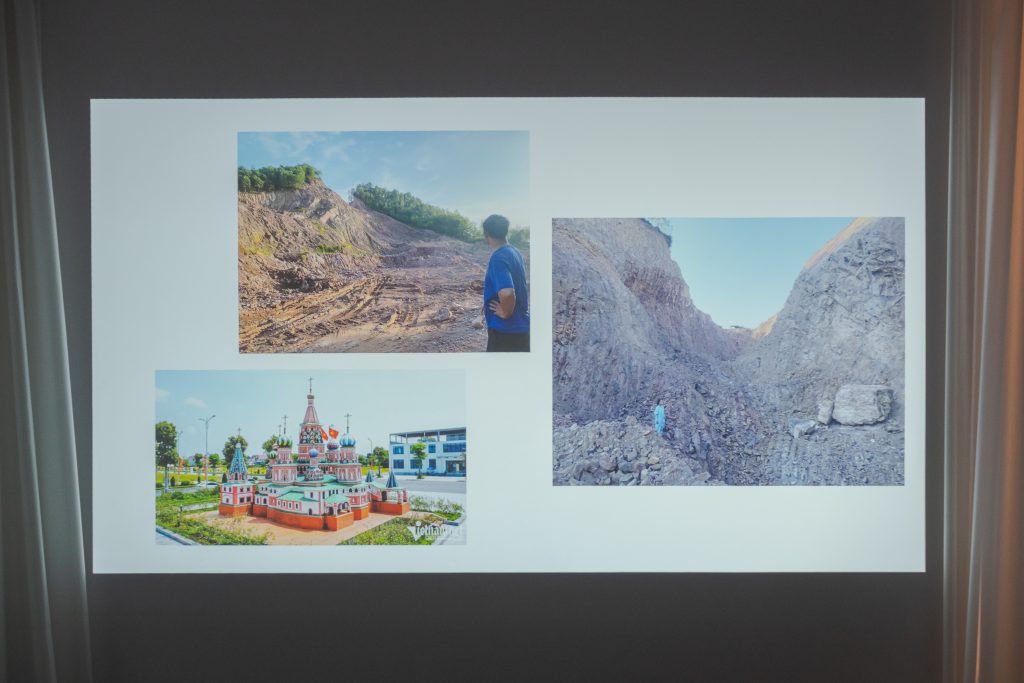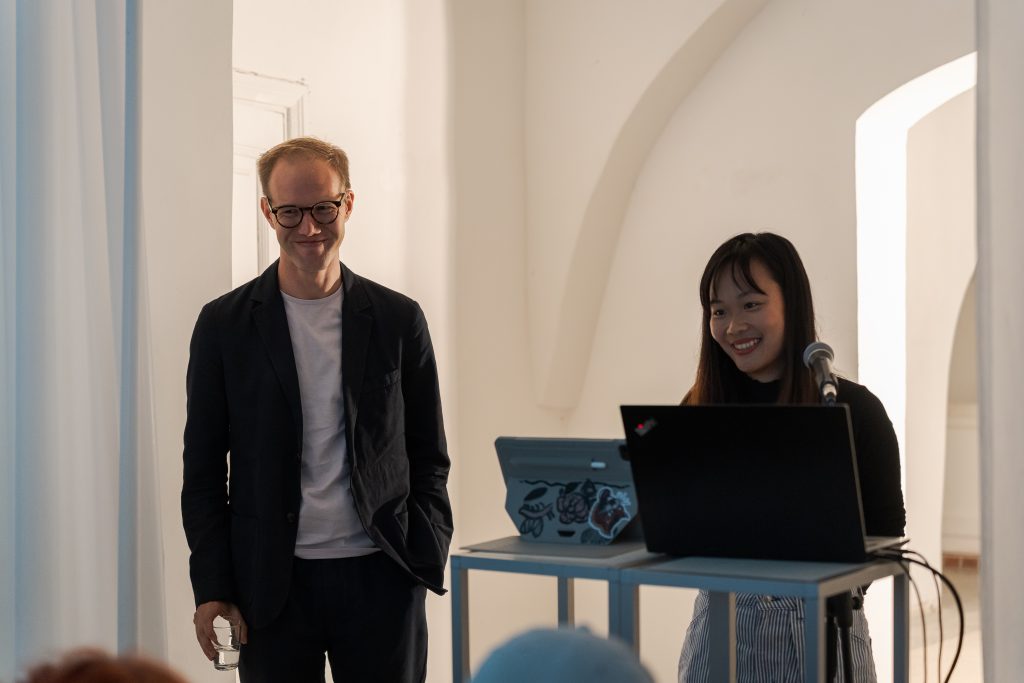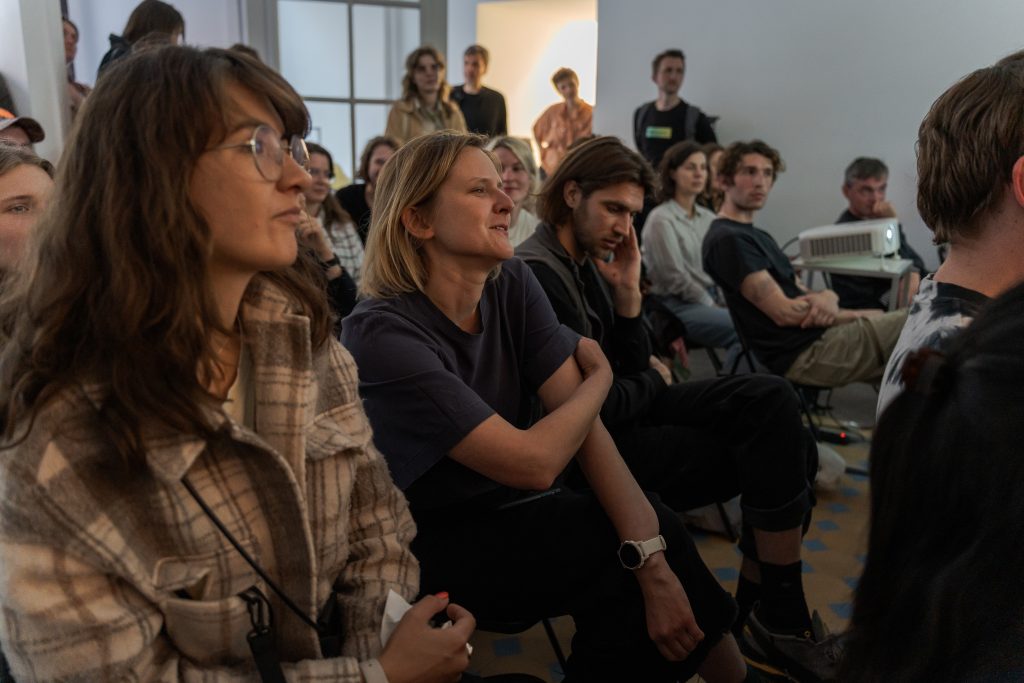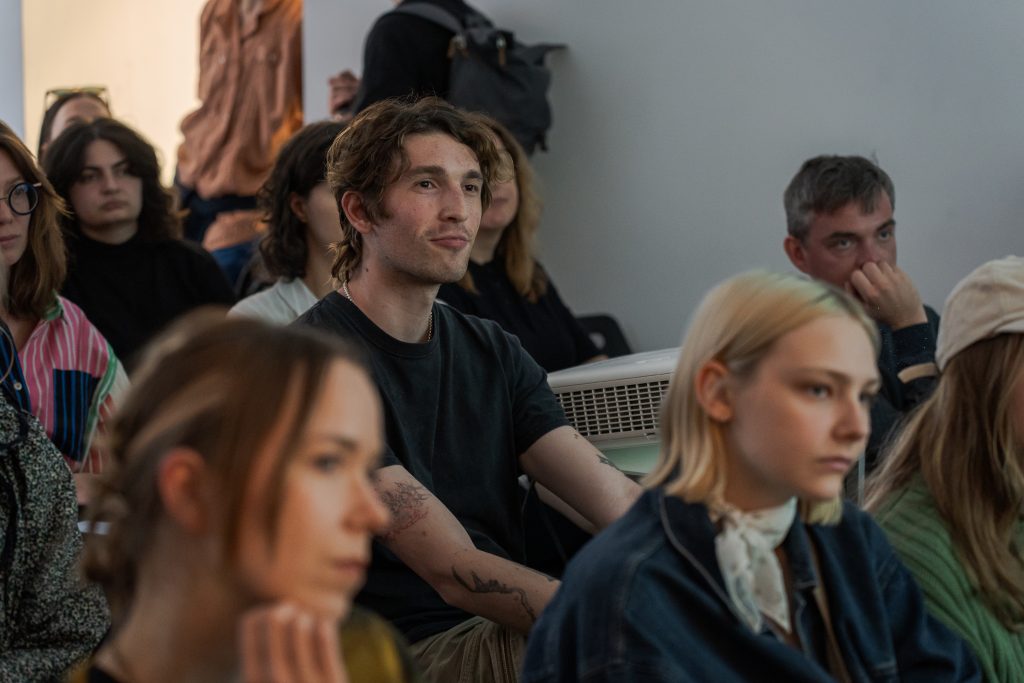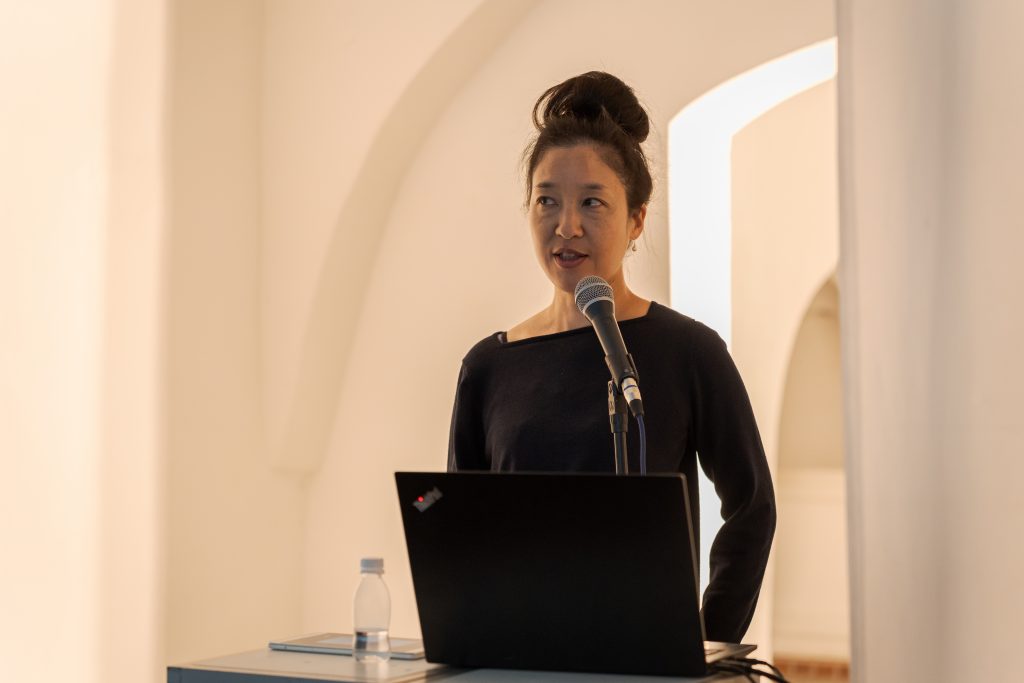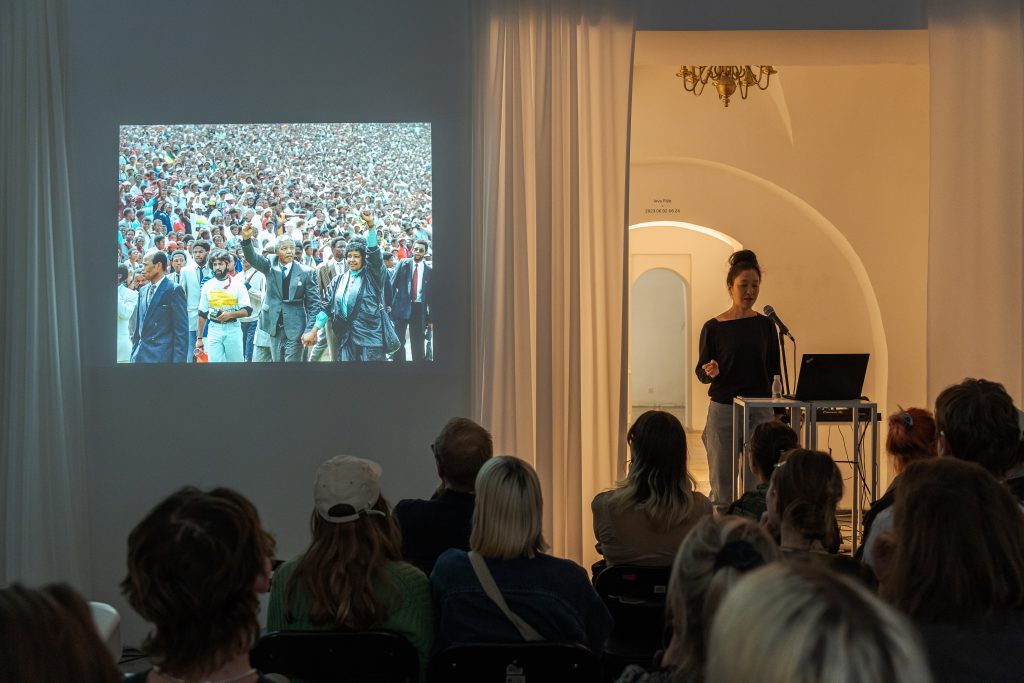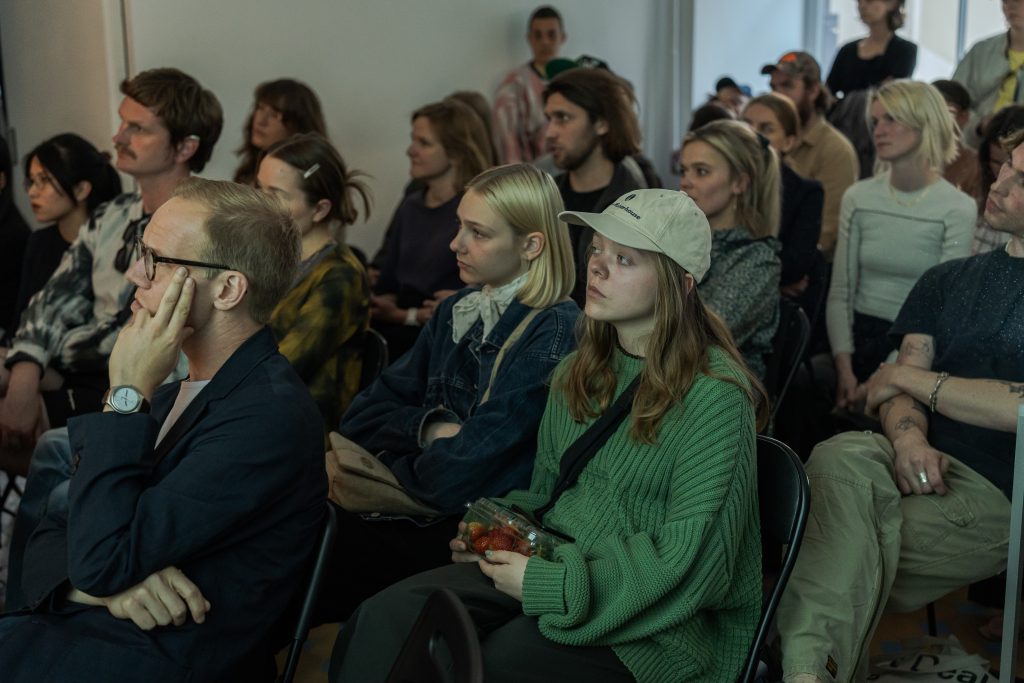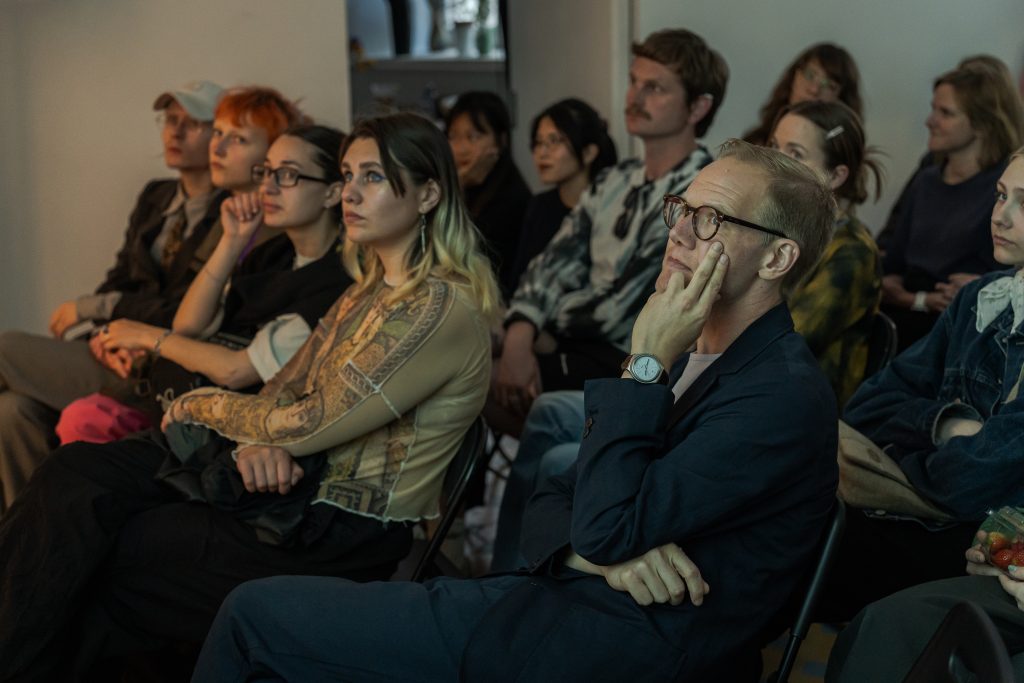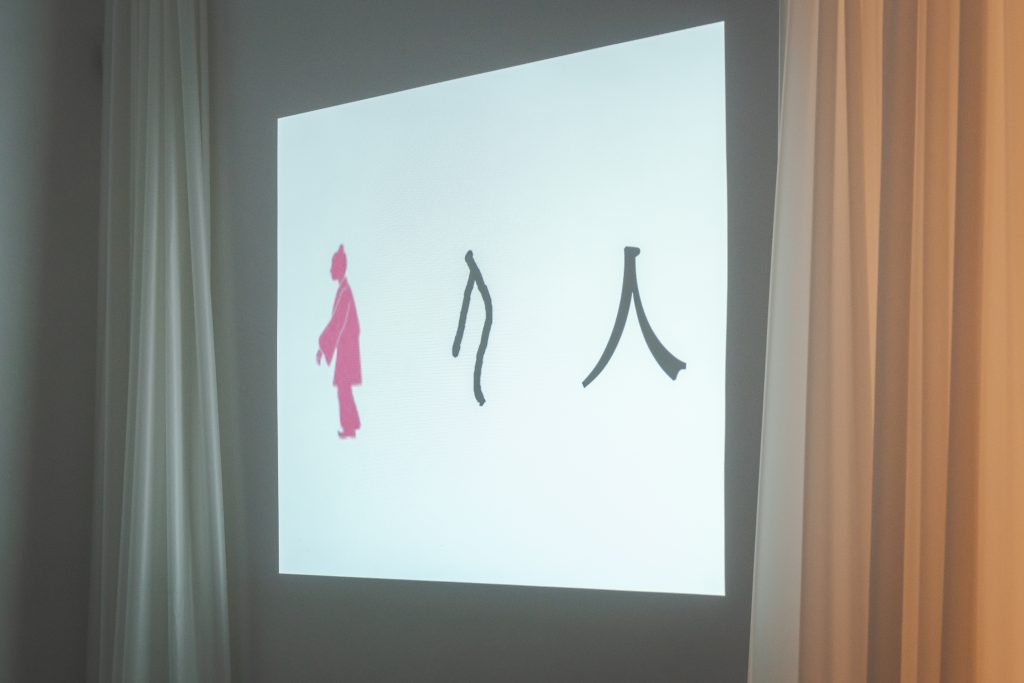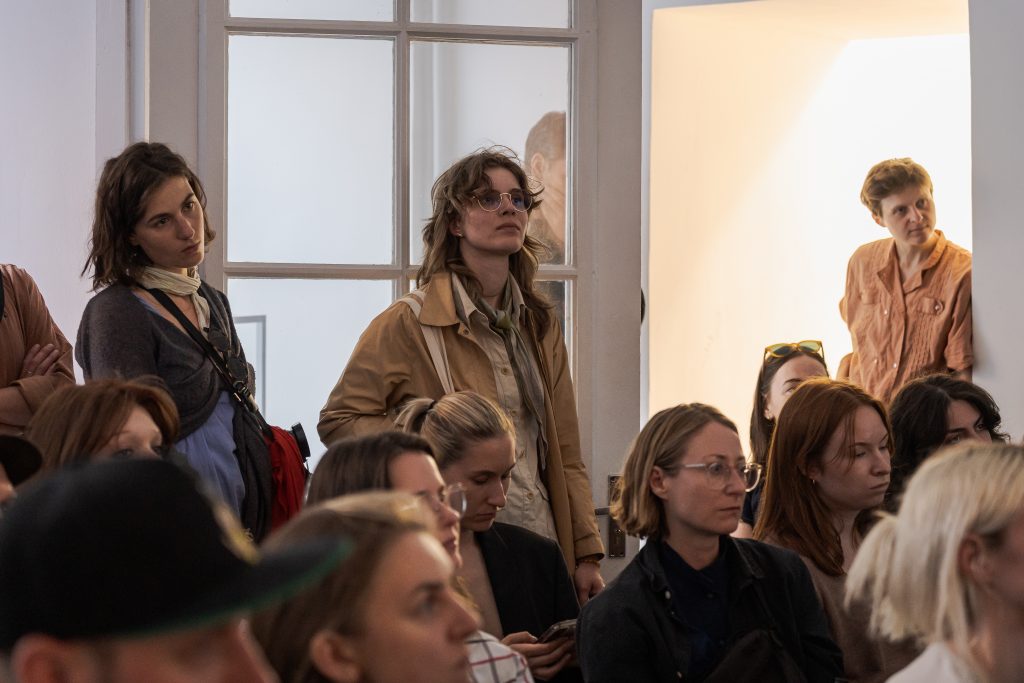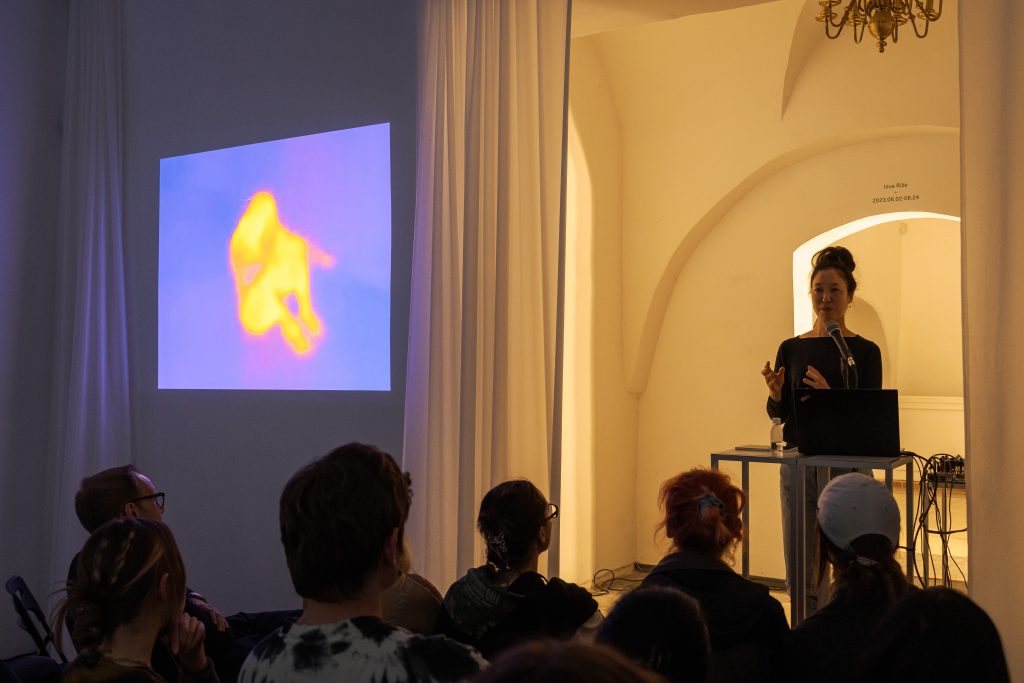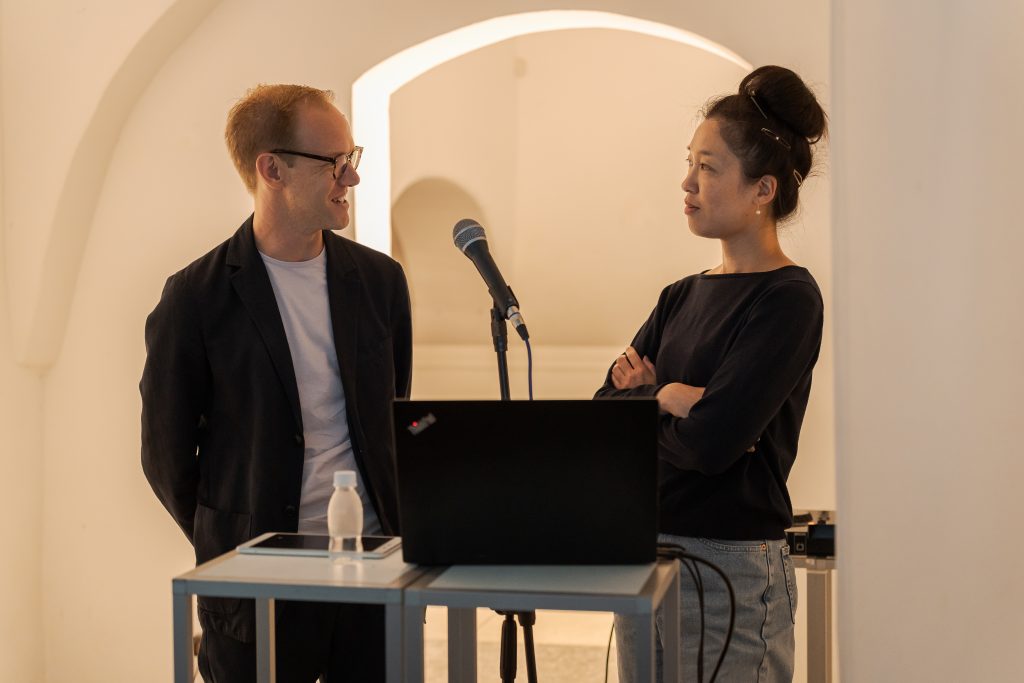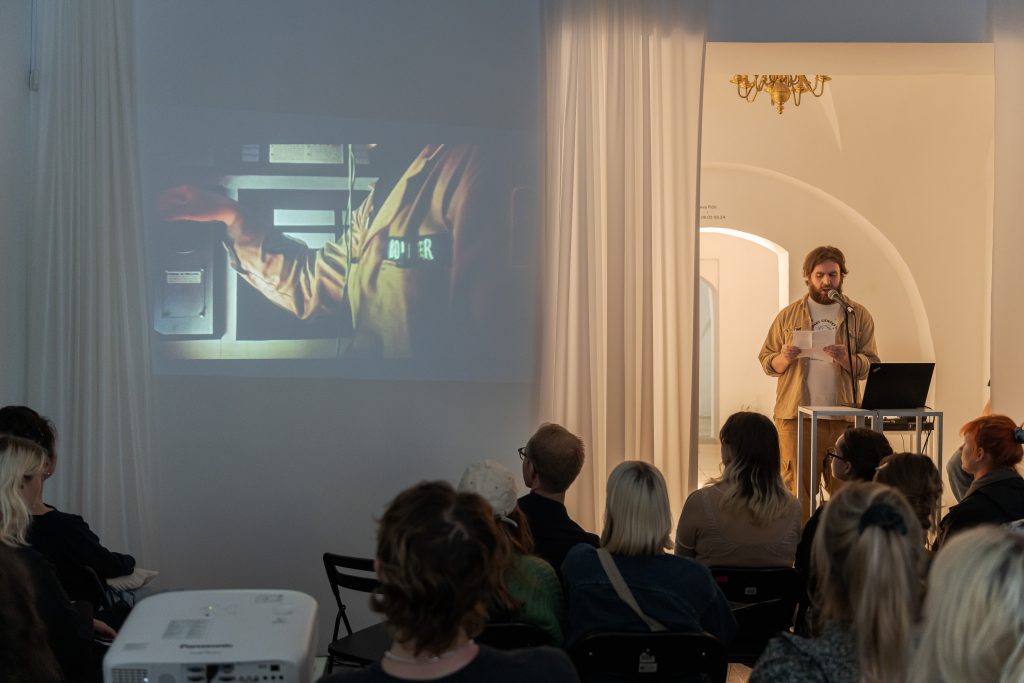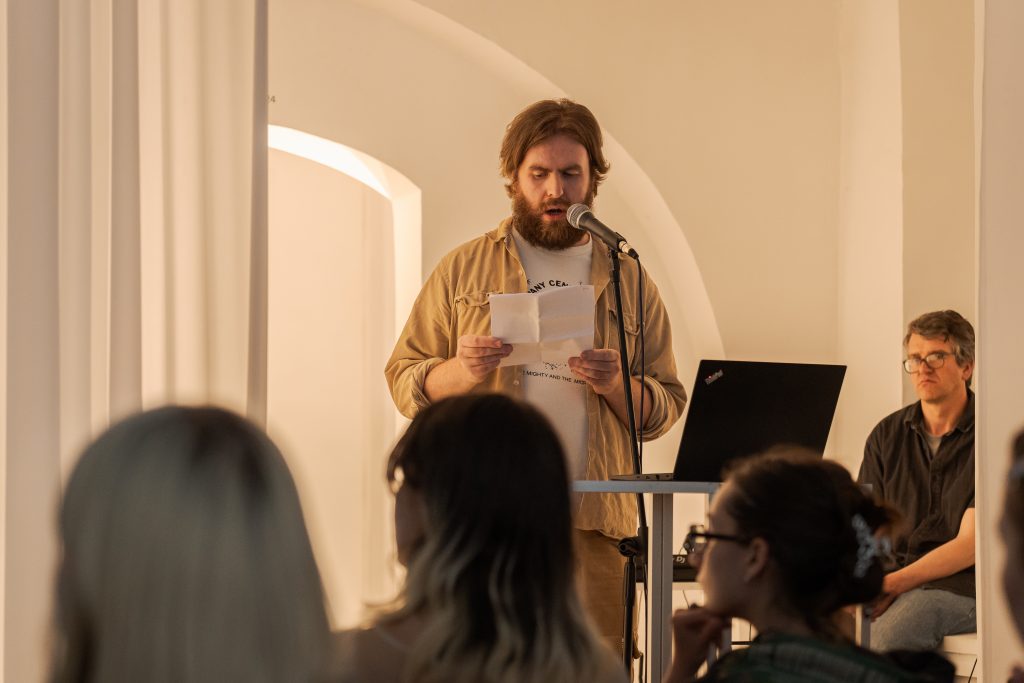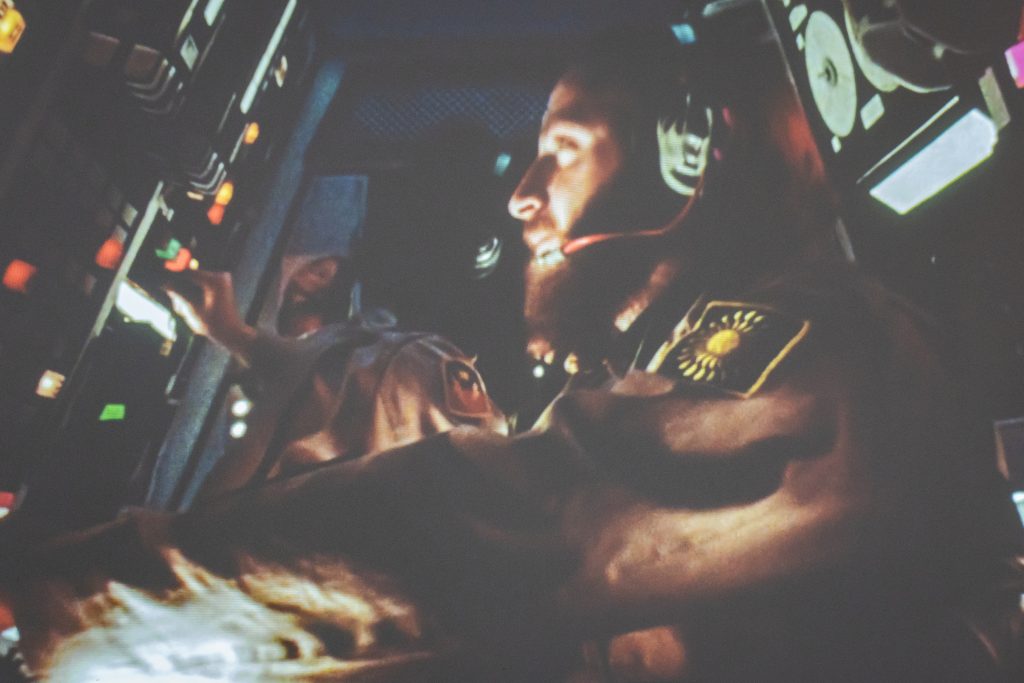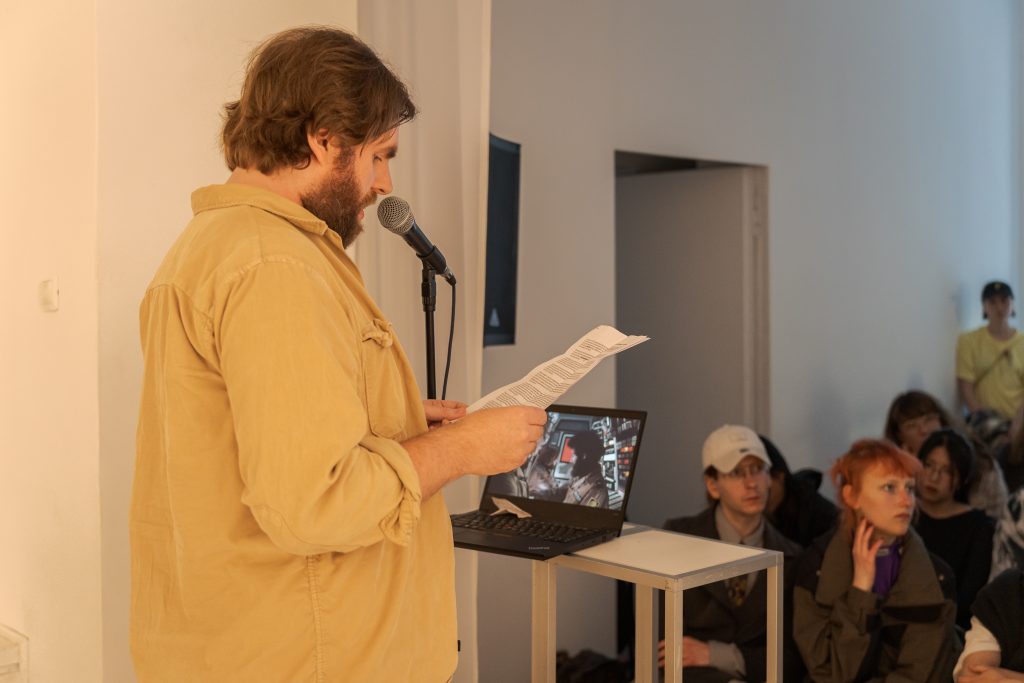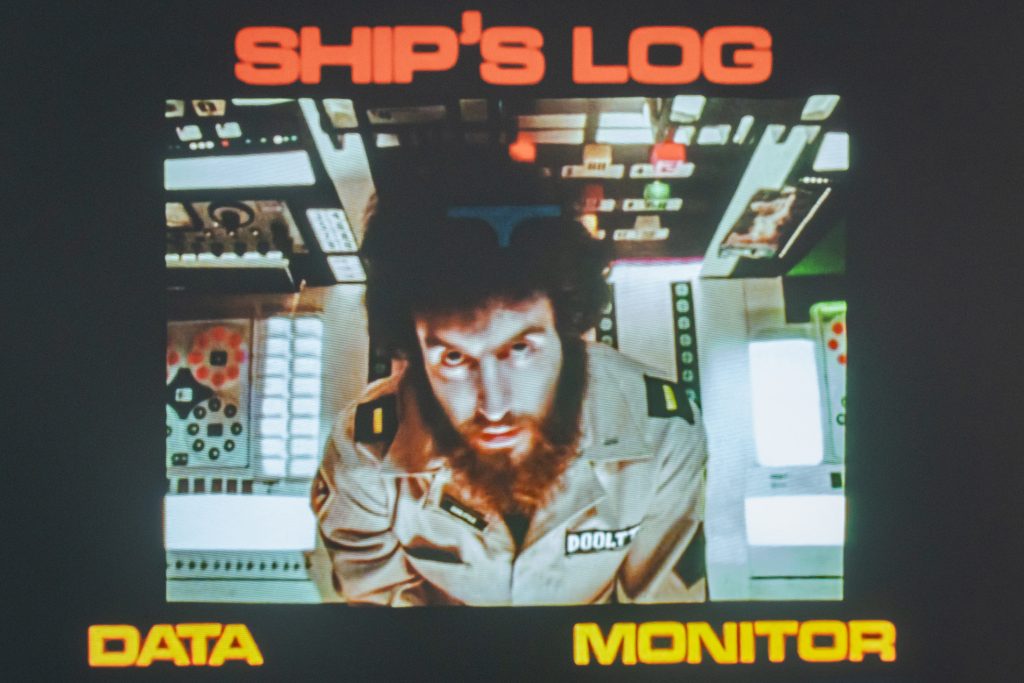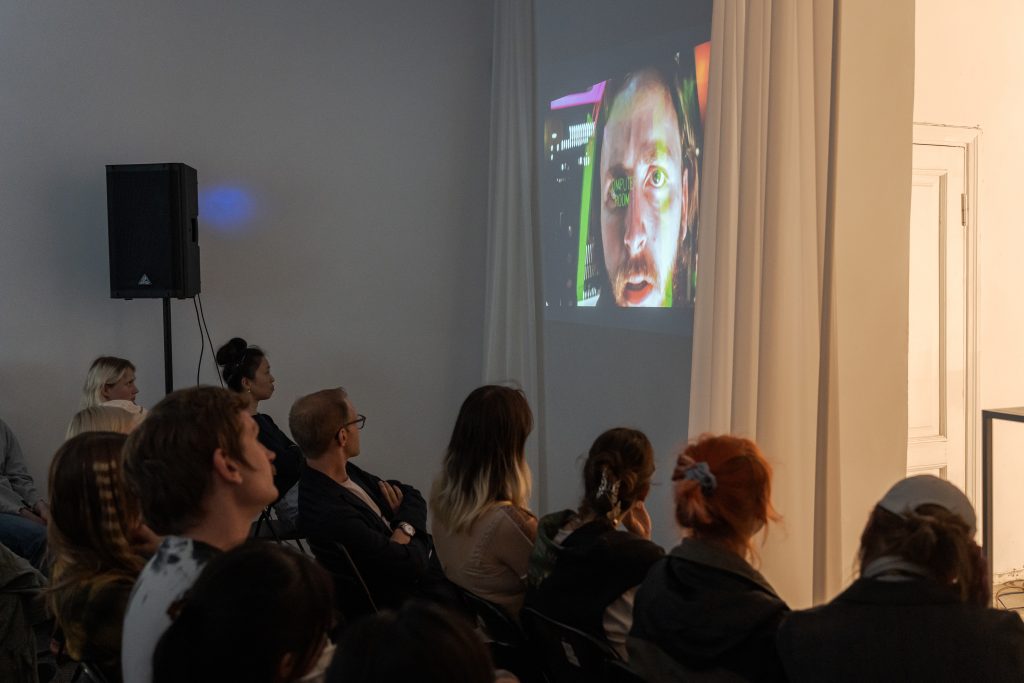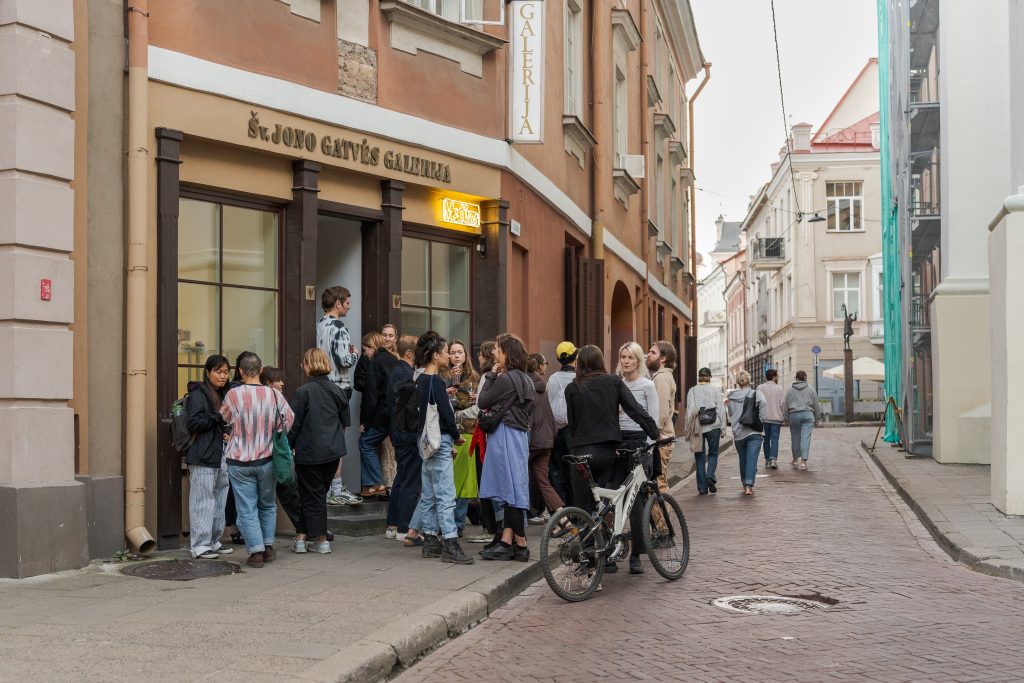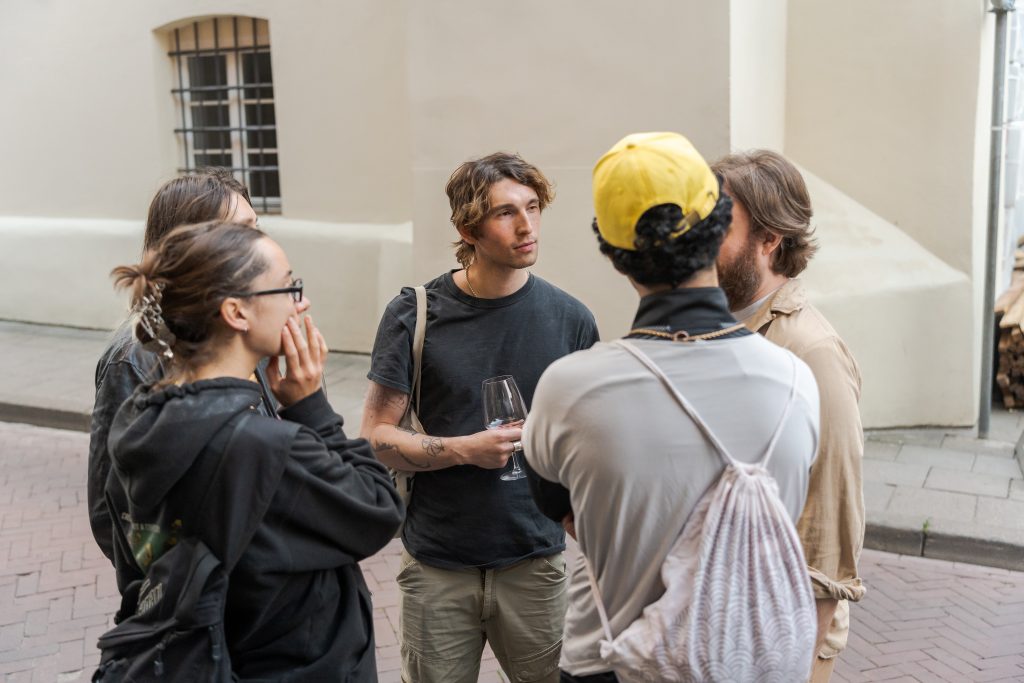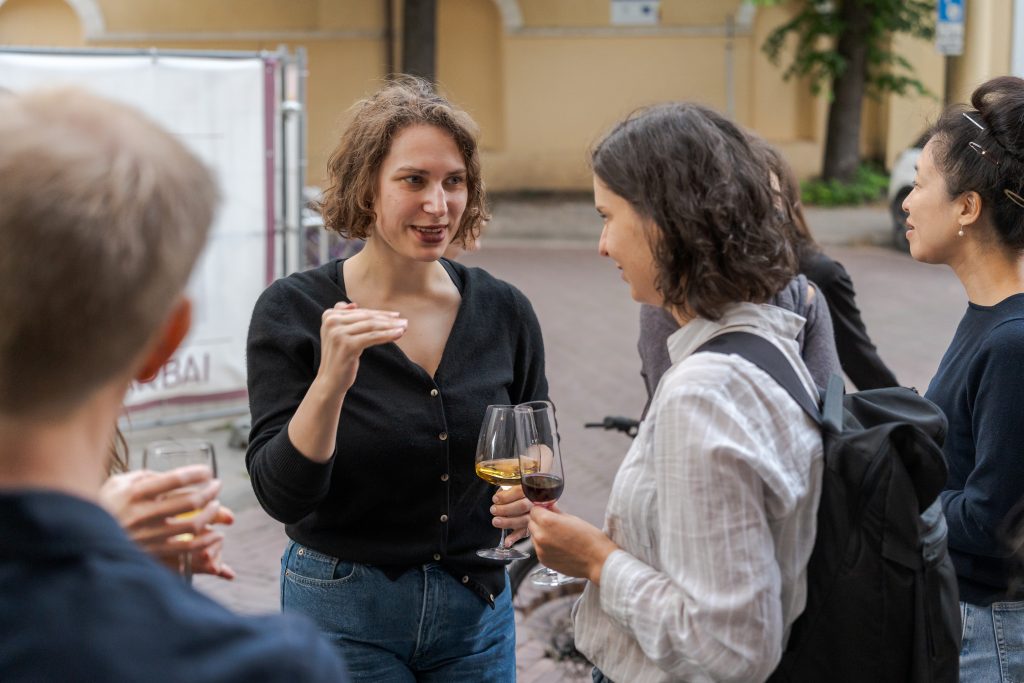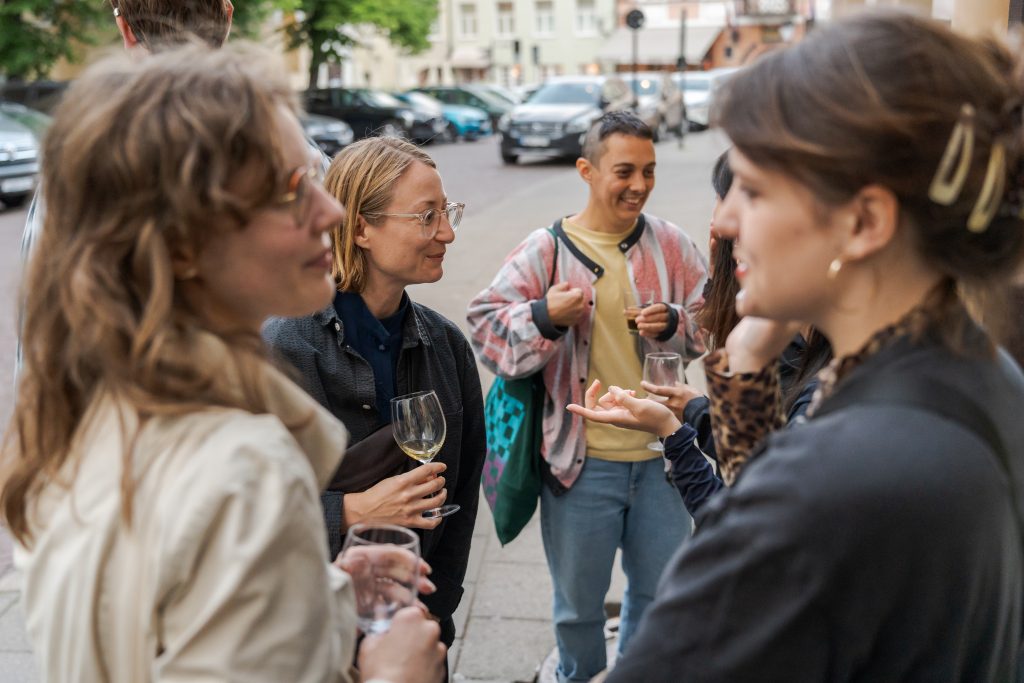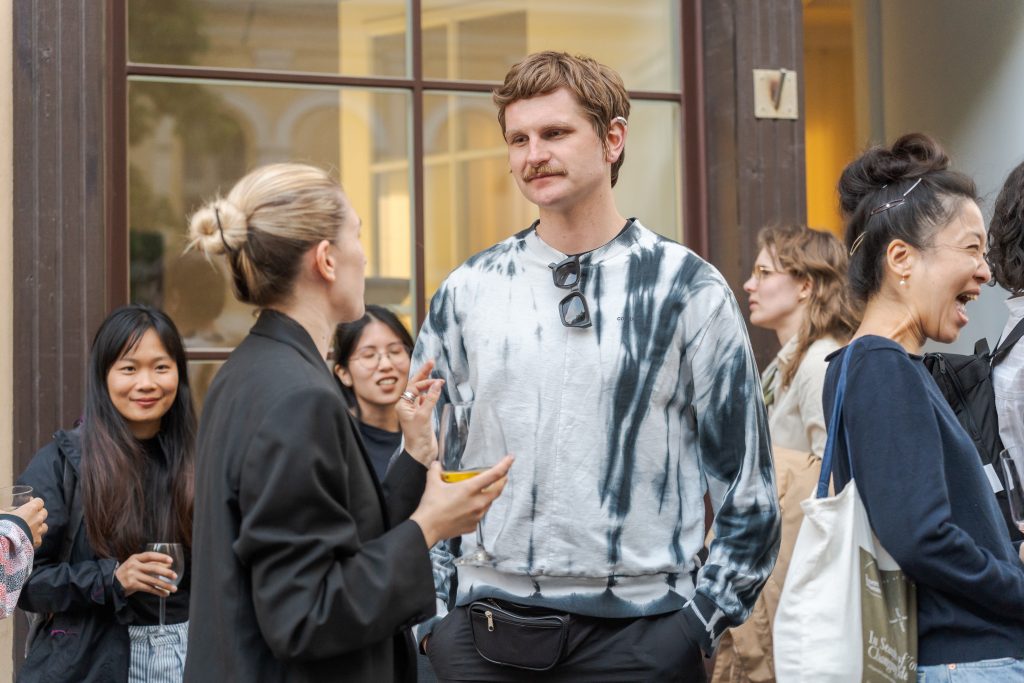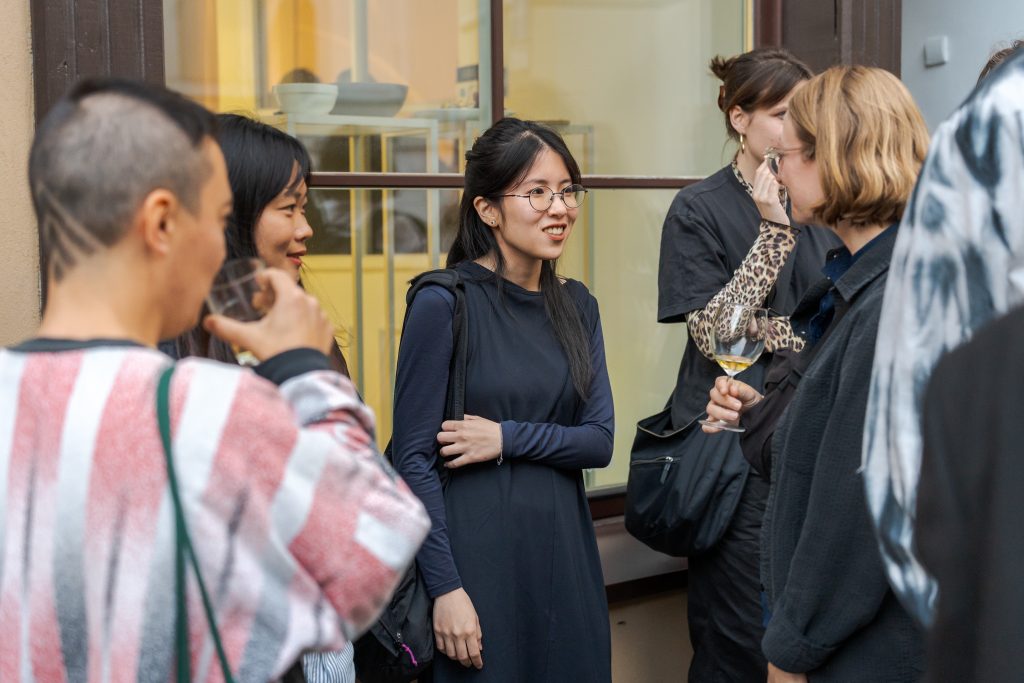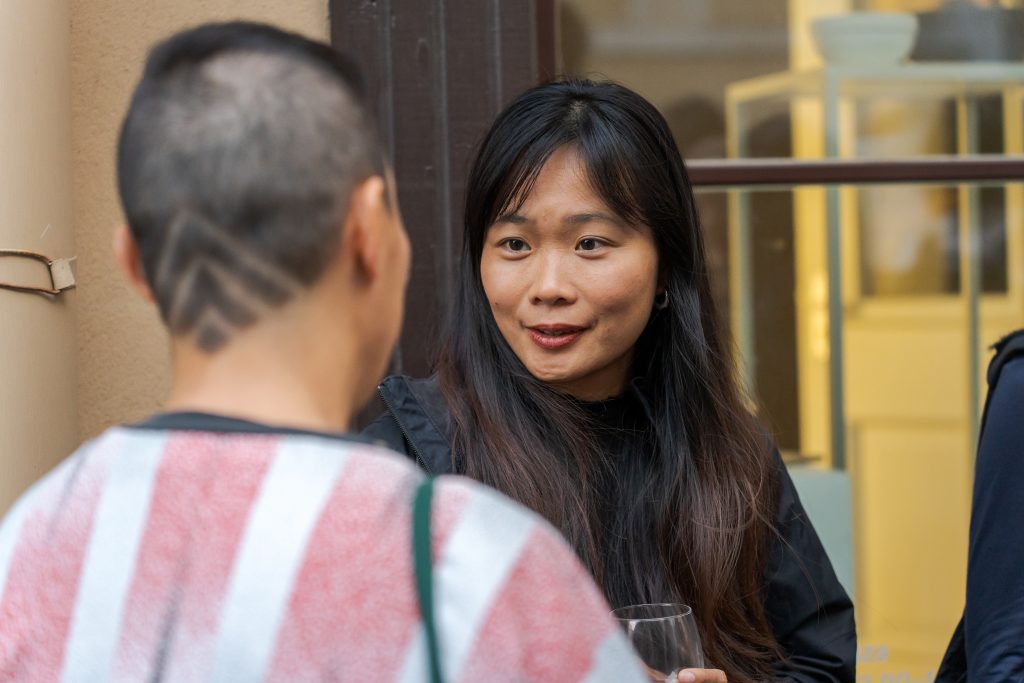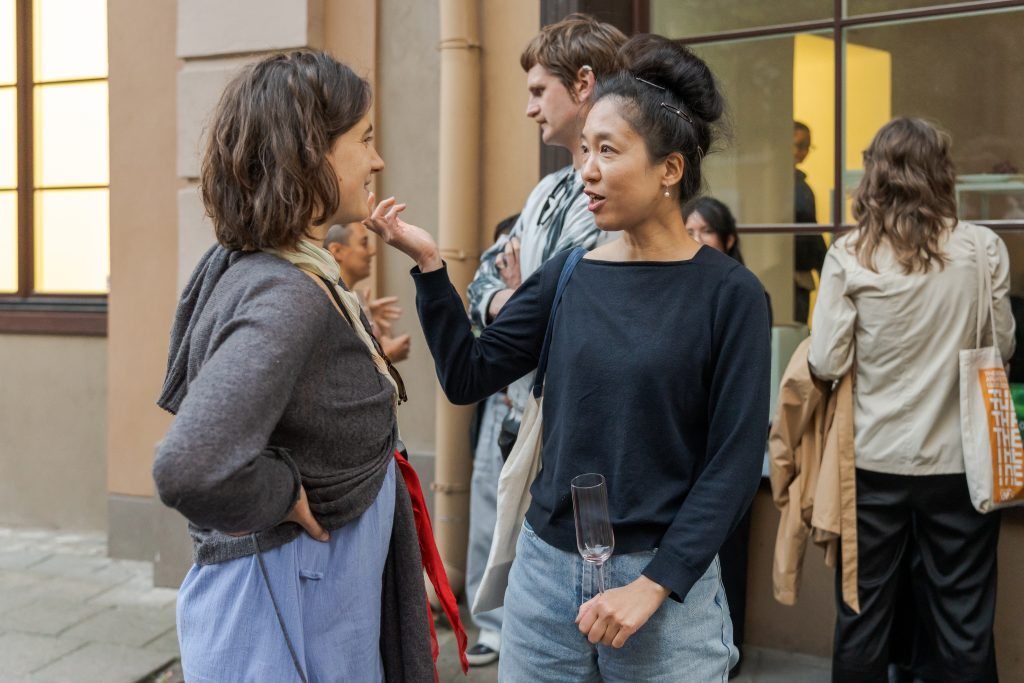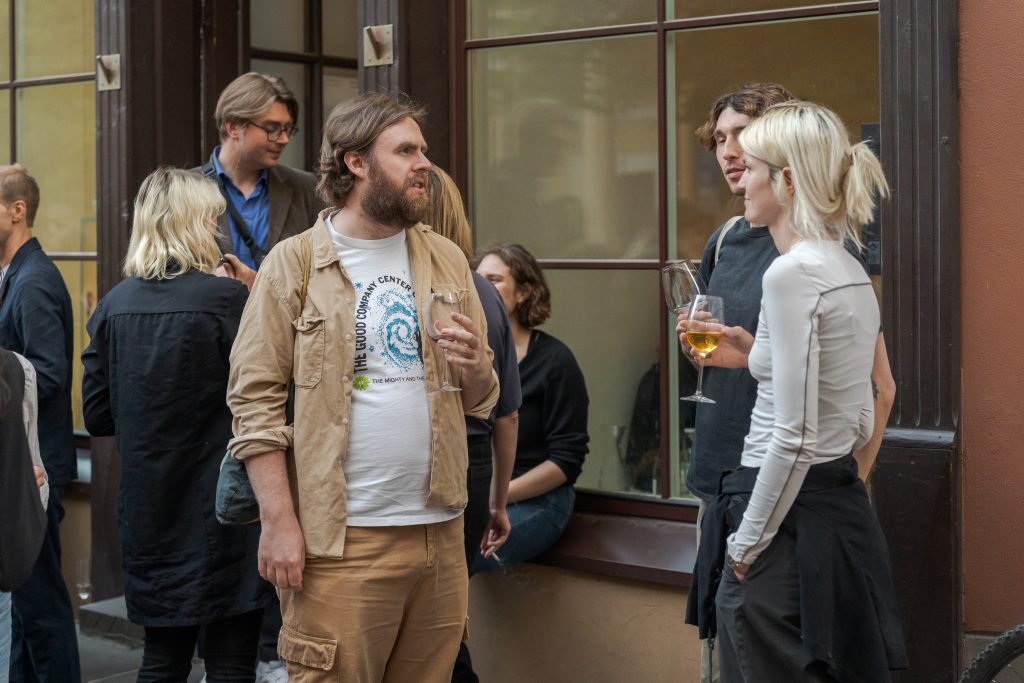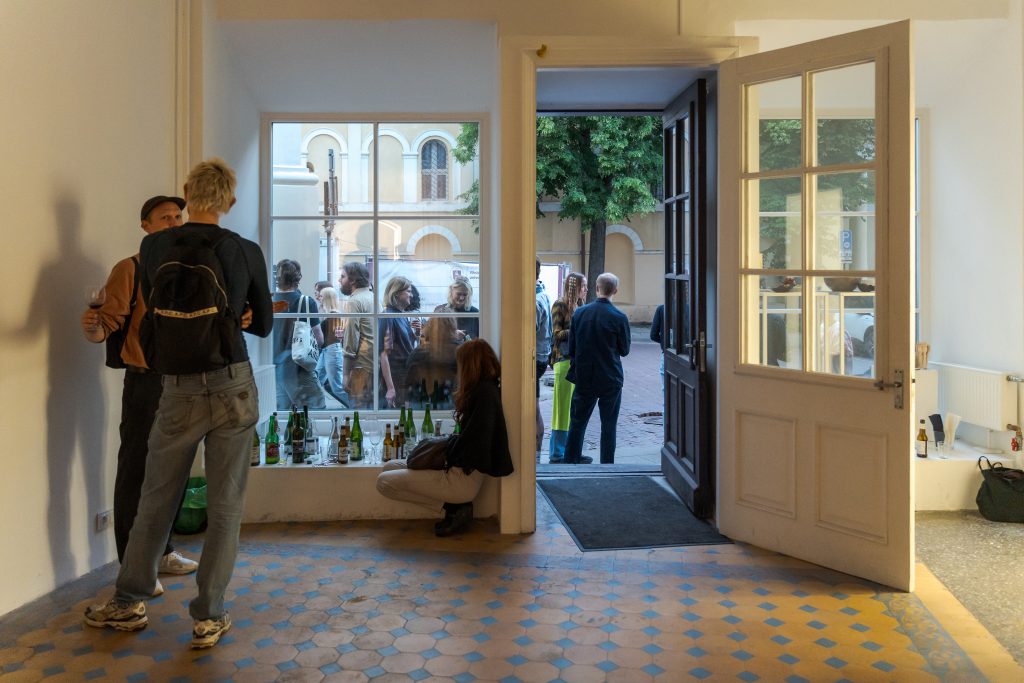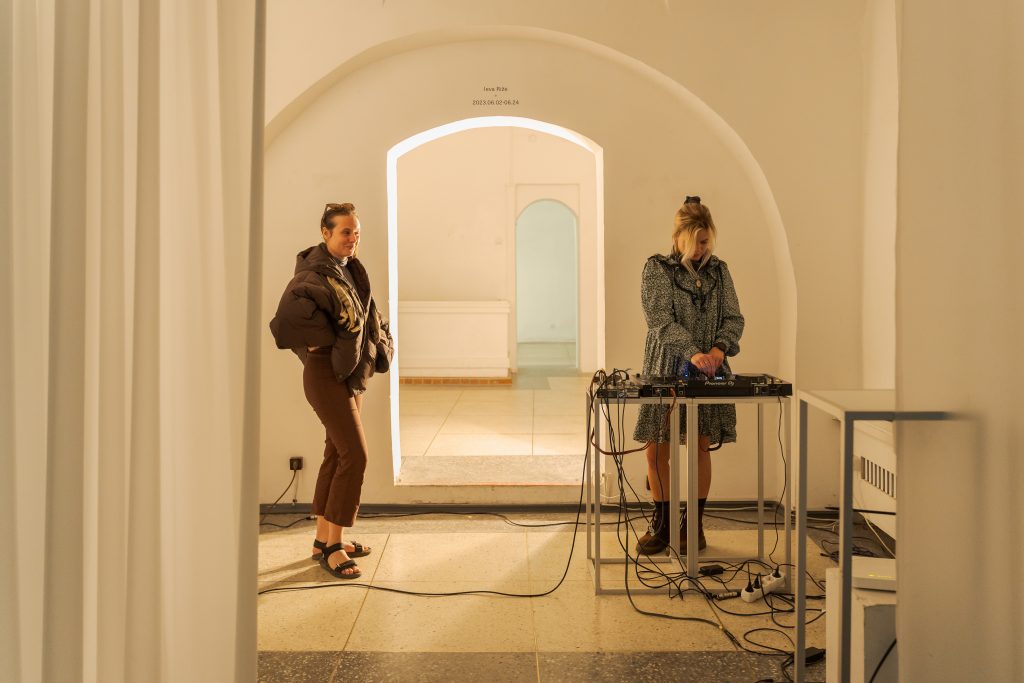 On 14 June, Rupert and Autarkia invited to continue conversations about art at the second event of the 'Articulations' series. This time event guest hosts were Medūza—the Lithuanian Artists' Union's contemporary art and culture space.
The evening started with an introduction to the 2023 ALTERNATIVE EDUCATION PROGRAMME by Tautvydas Urbelis.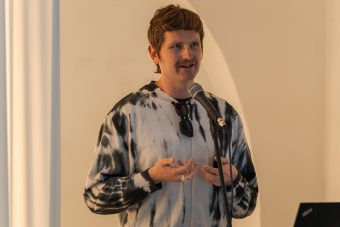 The summer edition of 'Articulations' combined audiovisual stories from Rupert's current and alumni resident artists about their practices and a question-and-answer session followed each presentation moderated by JL Murtaugh.
This event featured
Installation artist Pam Virada (NL):
Pam navigates ghostly forces and intimate stories in domestic spheres; whispers of intimate turmoils become objects, text, and expanded cinema, generating alternative realities. For this event, she examined the role of 'ghost tours', considering them as vernacular tools linking contemporary urbanity to the city's and nation-state's terrifying histories.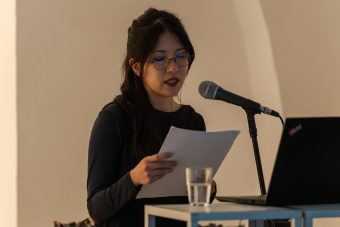 Video installation and media artist Ngoc Nau (VN):
Nau explores the impact of technology on society, spirituality, and the working class, provoking critical analysis of progress' abundant and severe repercussions. She discussed the work Ritual Object 1 and shared how the 'smart technology urban town' project transformed her home city in northern Vietnam, colliding traditional values with modern demands.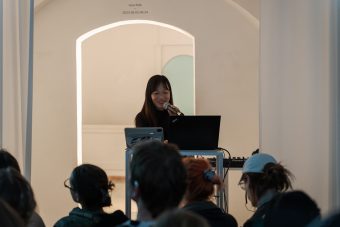 Rupert's alumni artist Mako Ishizuka (SE/JP):
In taking the role of 'stranger', Mako asks questions and disrupts the concept of perceived distance—physical and psychological—through forms of collaboration, embodying knowledge generated by sustained social inquiry with locals. Mako highlighted her current practice and research in Lithuania and reviewed the work Graphic Movements.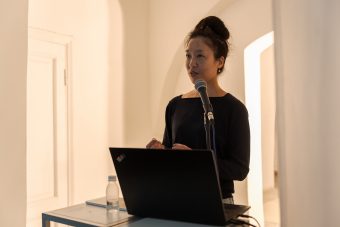 Filmmaker Graeme Arnfield (UK):
Graeme uses networked imagery and investigative storytelling to create sensory essay films on the organisation of technology, ecology, and history; the shapes they take; and the feelings they induce. Graeme presented his ongoing research into labour struggles in outer space and the tactics of resistance practised by those working in zero-gravity.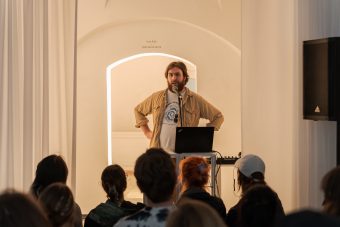 The evening concluded with conversations, accompanied by an encircling music selection by Matilda.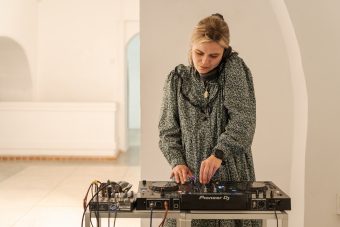 Images by Andrej Vasilenko
_ _ _
The Articulations series is a joint initiative of Rupert and Autarkia, coordinated by Viktorija Šiaulytė (Rupert), Rugilė Miliukaitė (Rupert), and JL Murtaugh (Autarkia).
Graphic design: Jonė Miškinytė
Rupert is financed by the Lithuanian Council of Culture. Sponsored by: Vilnius City Municipality, Nordic Culture Point, Tech Zity.
Special thanks to: Audrius Pocius and Eglė Agnė Benkunskytė (Medūza) & Antanas Dombrovskij (sound).