The Public Museum of the Future – workshop with Àngels Miralda Tena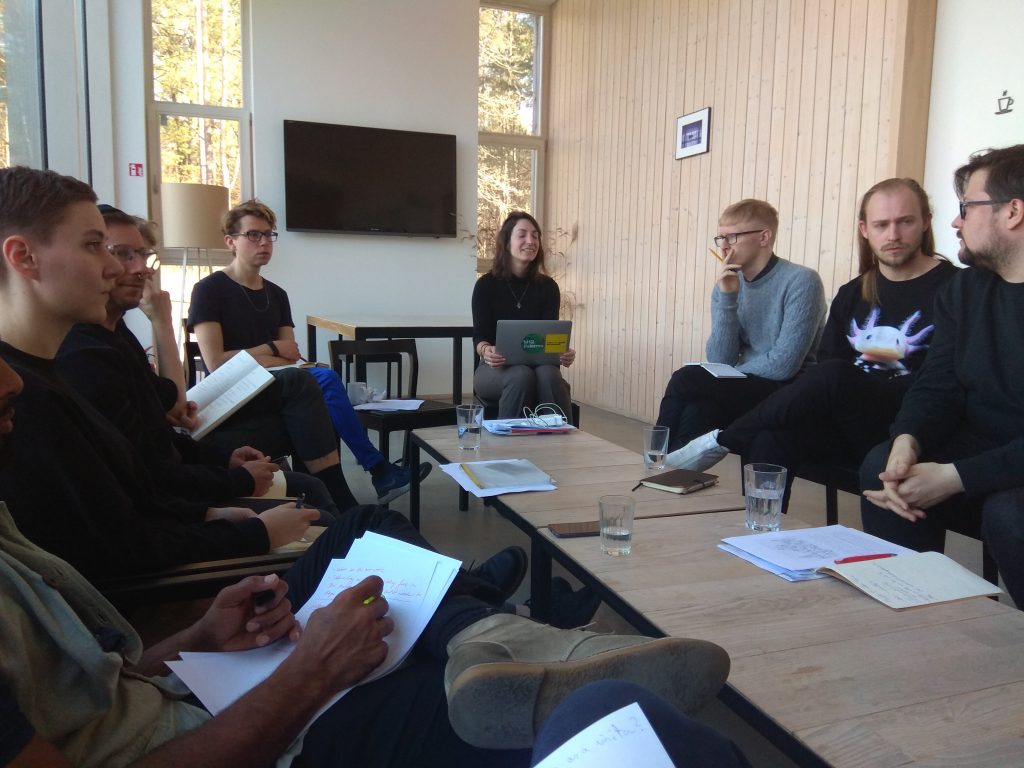 On the 13th and 14th of April, Àngels Miralda Tena (writer and curator based in Terrassa, Barcelona), visited us to give a 2-days workshop for our alternative education participants, curators and current residents. The workshop was dealing with utopian and dystopian models of the future public art institution. The museum is not an archived space, but one that is constantly evolving and strongly intertwined with and formed by its surrounding structures and normalization: Imbedded in neoliberal capitalism, the issues of financing and the privatization of institutions need to be discussed, just as much as the reproduction of privilege within a system that is structurally and historically based on marginalization and exclusion. (We need to acknowledge that institutions are not neutral nor infallible.)
During the workshop we were asked to draft dystopian models of existing problems and mechanisms within the institutional art world, to expose and collect its systematically evolved failures. In the next step we imagined a new museum model, including the functions, tasks and social responsibilities that should be provided in order to establish a sustainable and inclusive future institution. By the end of the workshop we created a (addable) list of potential solutions to escape from the institutional crises that we are facing.
Àngels Miralda Tena is an independent curator and writer based in Barcelona and Berlin. Her curatorial research interests are in the materiality of art objects and how matter relates to global social and economic environments relative to artistic production. She is a Contributing Editor at Collecteurs Magazine, New York and Rotunda Magazine, Santiago, and a contributor to Collecteurs Magazine, Rotunda Magazine, A*Desk, Revista Arta, AQNB, Sleek Magazine, Contemporary Art Stavanger, Blok Magazine, Brand-New-Life, Daily-Lazy.
Rupert is partly funded by the Lithuanian Council for Culture. Rupert's Alternative Education Programme is supported by Vilnius Municipality, guests of Rupert's charity dinner and other sponsors.