Workshop "How Does It Feel?". Open Call for Vilnius Academy of Arts students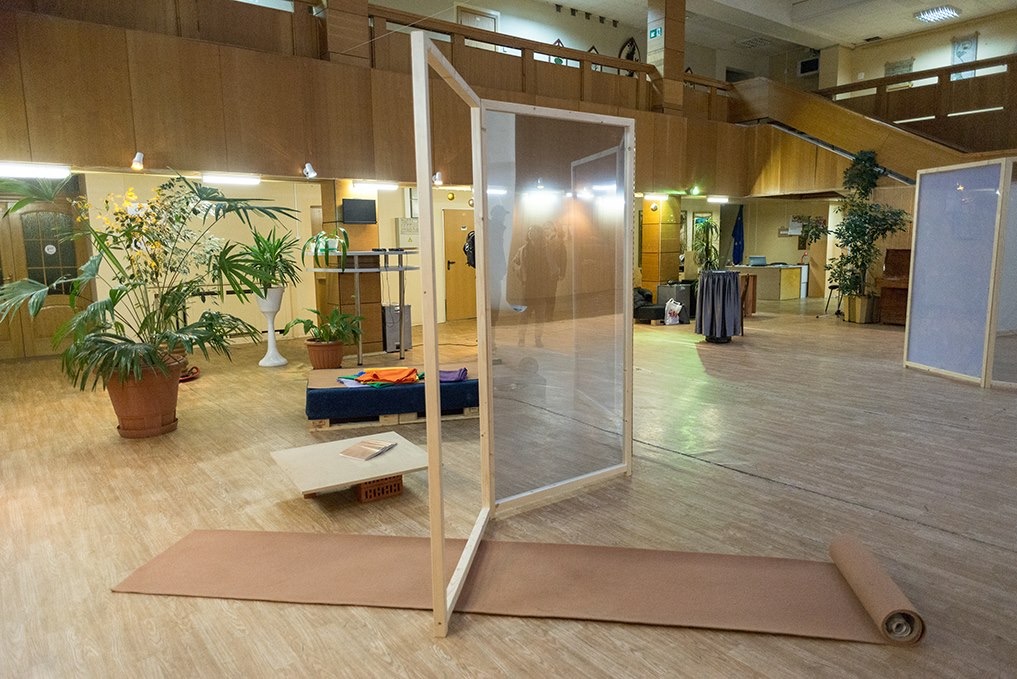 The workshop "How Does It Feel?" will take place in Visaginas between April 3 and 7. Vilnius Academy of Arts students age up to 25 years are invited to apply and participate in the workshop for FREE (Rupert covers accommodation, catering, transport and program expenses).  It is led by Felix Gmelin, artist and professor at Oslo Academy of the Arts and Augustas Serapinas, Lithuanian artist. 
The theme we propose to explore is an expanded idea of politics as a sphere composed of emotions in addition to ideas. Emotions here connote more widely one's psychological and somatic experience. This relates also to the more specific notions of political affect, psychogeography, pathogeography, political depression and activism in the form of therapy, which could also be addressed.
We ask the students to employ political affect as a strategy or a theme, as we seek to activate direct pathways between the political and personal lives of individuals. We ask them to consider questions such as 'how does capitalism feel?' as opposed to 'what does capitalism do?' or 'what is capitalism?' In the process, taxonomies are upset, terms are transposed. Contentment, melancholy, depression, love become psychologically reconstituted. The artist concerned with politics becomes a psycho-geographer, a therapist, an activist, a historian.
The workshop is composed of a trip to Visaginas with site exploration and discussions. It is open to any kind of initiatives and ranges of interest. It will be mainly based on researching and analyzing the place, but if anyone would like to produce something on site, you are more then welcome. There is no pressure to come up with something during the workshop time as it intended towards knowledge, not towards production. Students from Oslo Academy of the Arts will also participate in the workshop together with students from Vilnius Academy. The project "Interdisciplinary Art Project "Politics of Emotion: Art in the Expanded Sphere"" is a collaboration between Rupert (Lithuania), The Living Art Museum (Iceland) and Oslo National Academy of the Arts (Norway). It is produced under the programme LT07, the EEA Financial Mechanism and Lithuanian Republic.
To apply, simply send us your name, date of birth, motivation, course of studies and availability between April 3-7th: info@rupert.lt. Application deadline is March 13th or until all spaces are taken.