The Set Up. A performative reading by Evelyn Wh-ell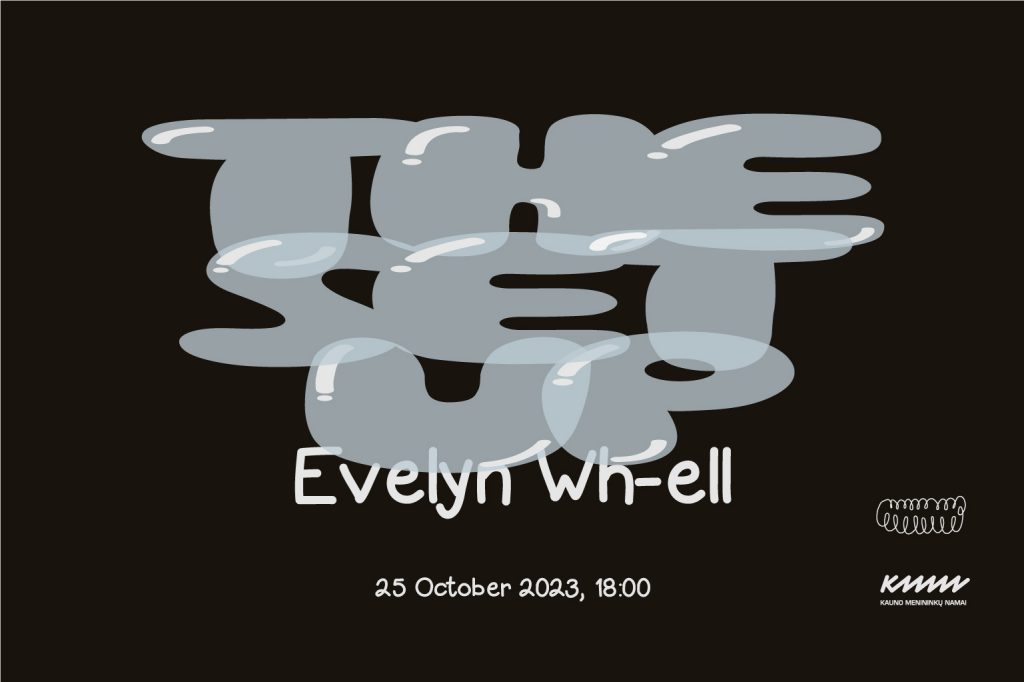 Date: 25 October 2023
Time: 18:00
Location: Kaunas Artists' House (V. Putvinskio st. 56, Kaunas)
The event will be held in English.
>>>Facebook event<<<
25 October, 18:00 a performative reading The Set Up by British artist, Rupert's resident Evelyn Wh-ell, will be presented at Kaunas Artists' House.
ABOUT THE EVENT
Evelyn Wh-ell presents The Set Up, a multimedia performative reading navigating trans subjectivity through narrative tropes and the traps of representation. Erected via the text and scenography, the labyrinthine theatrics of detective fiction, horror, and melodrama establish identity as a trap from which it is impossible to exit. 
The Set Up reflects upon the empty promise of escape through self-actualisation, exploring cinematic and narrative genres as imperfect predictive methodologies for navigating one's way out of one's current condition. Structured according to the temporal logic of a joke that never reaches its punchline, The Set Up reflects upon an endlessly deferred belief in the improbable as a strategy of trans counterknowledge against normative attempts at revelation.
ABOUT THE ARTIST
Evelyn Wh-ell (UK) is an artist, writer and researcher living in Cambridge. Their practice makes use of trans forms and aesthetic strategies, working with parody and humour to explore the 'traps' of gendered subjectivity. Evelyn's writing has been published by Another Gaze, Art Monthly, Cambridge Literary Review, World Picture Journal, and permeable barrier, and they were a Commissioned Writer for New Contemporaries in 2022.
– – –
Artist: Evelyn Wh-ell
Scenography: Algirdas Jakas
Coordinators: Edvinas Grinkevičius (Kaunas Artists' House), Povilas Gumbis (Rupert), Rugilė Miliukaitė (Rupert)
Graphic design: Marek Voida
Communication: Karolina Augevičiūtė
Sound engineer: Arūnas Periokas
Translator: Paulius Balčytis
Editor: Evelina Zenkutė
Sponsored by: Vilnius City Municipality, Nordic Culture Point, Tech Zity
Rupert's activities are financed by the Lithuanian Council for Culture and European Union. This event is part of New Perspectives for Action. A project by Re-Imagine Europe, co-funded by the European Union.
Views and opinions expressed are however those of the author(s) only and do not necessarily reflect those of the European Union or the European Education and Culture Executive Agency (EACEA). Neither the European Union nor EACEAcan be held responsible for them.