Rupert AEP; @Radio Vilnius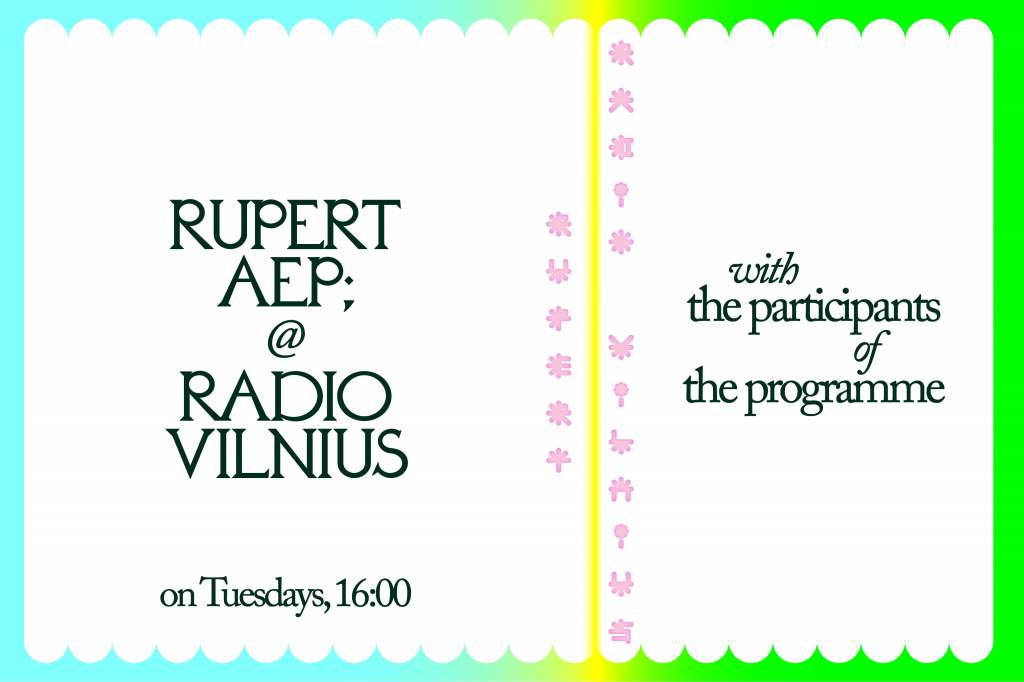 Rupert AEP; is a weekly dispatch on Radio Vilnius by the Alternative Education Programme, inviting participants to chat about their practices, art making, time in Vilnius and share music. Facilitated by AEP's curator Tautvydas Urbelis, the programme will dive into the dynamic world of contemporary art, alternative learning and transdisciplinary practices.
Focusing on sounds and music, Rupert AEP; is a music programme with interludes of laid-back conversations.
The very first episode w/ Tautvydas and his impressive tracklist. 
Radio show will be held in English.
– – –
Rupert's Alternative Education Programme (AEP) is a para-academic study programme embracing decentralised knowledge exchange, intersectionality and process-oriented research and development (R&D). It seeks to expand the academic field by promoting self-study practices, peer learning and close relationships between participants and tutors.
Meet programme's participants here or one by one each week on Radio Vilnius air. 
– – –
Design: Jonė Miškinytė