8 November, 2016
Announcement
November Residents at Rupert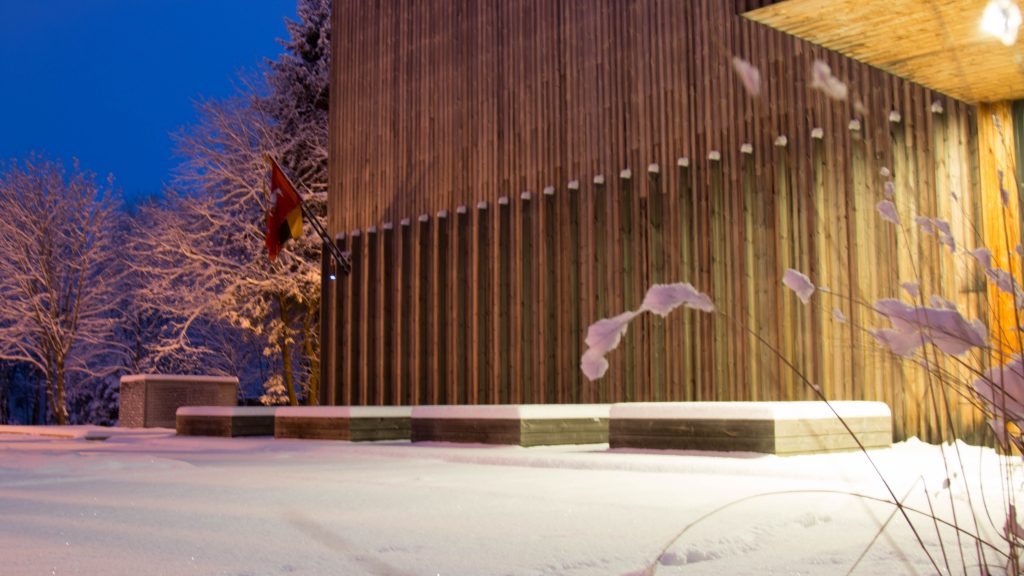 Rupert is pleased to welcome new residents this month: Ben Clement (NZ), Erik Martinson (CA/LV), Hugo Scibetta (FR).
Ben Clement (b. 1989) is an artist from Auckland, New Zealand and is currently studying at the Stādelschule in Frankfurt am Main, Germany. Clement's practice is an investigation into how emotional investment takes place in objects existing within an landscape of material obsolescence and over production. Often working with particular narratives of media consumption, Clement utilizes source or 'authentic' material as an axis in a wider political, social and material narrative. During his residency at Rupert he will be researching the role the media industry took in the early 90s during the political transition the soviet bloc into a western tied Lithuanian republic.  Working with decommissioned media hardware from this period and ad-hoc industrial production methods, he will be developing a new body of sculpture. Recent projects include the Spirit of Change, 2015, M.I, Berlin. Beginning with the modem.., with Michael Stevenson and Theo Gōdel, 2015, Akademie der Bildenden Künste Nürnberg, Aria, 2014, Utopian Slumps, Merlbourne. Video Easy, 2014, Michael Lett Gallery, Auckland.
Erik Martinson (b. 1980, Canada/Latvia) is an independent curator based in London, UK. He worked in Toronto at Vtape, a not-for-profit video art distributor, from 2005-2014 and was a member of the Pleasure Dome curatorial collective from 2006-2014. He has curated screenings/exhibitions for Art Star 3: Video Art Biennale at SAW Gallery (2007); Vtape's Curatorial Incubator (2009); the Rendezvous with Madness Film Festival (2010, 2011); the Images Festival (2012); A Space Gallery (2012); Art Gallery of Mississauga (2013); Institute of Contemporary Arts London (2015); Chalton Gallery (2016); and LUX Artists' Moving Image (2016). He participated in the Independent Curators International (ICI) Curatorial Intensive on Time-Based Media, New York (2013) and was on the selection jury for Videonale.15 at Kunstmuseum Bonn (2015). Recently he completed an MFA in Curating at Goldsmiths, University of London (2016). During the residency Erik will continue his research toward developing a publication of artists' writings on contagion, considering 'language as a virus.' As carriers of meaning, words and images are vulnerable to intervention/corruption. Disrupting the control of language will be explored through speculative (non)fiction. A screening series of artists' moving image works is being developed alongside the publication. Additionally, work toward an exhibition based on Stone Tape Theory continues. This theory provides a way of thinking through the walls around us­—and other objects—as recording devices, taking on imprints of actions and essences left behind.
Hugo Scibetta (b. 1991, France) lives and works in he city of Grenoble where he has graduated from the School of Art & Design in 2015. He regularly works with Levy.Delval gallery and has shown his work in Brussels, Artorama fair in Marseille. In 2015, artist has participated in one month residency at Google Cultural Institute in Paris, initiated by 89plus project. The collaboration with 89plus was followed by a screening at Centre Pompidou. During his residency in Rupert, Scibetta will try to find a specific protocol that would reflect his time here. The main interrogation deals with the notion of « here and now », through the predominance of technology. Artist is a part of the first generation born with Internet and one of its most important features is the multiple notion of presence that this medium carries. Artist will pass the most of his time in the studio enjoying the opportunity to have a new space of work with in mind a sentence that he quote on a meme image: "When your internet goes out and you are forced to get to know your surroundings", with the idea to try to find a kind of new temporality which must deal with the omnipresence of technology.