Wednesday-Thursday, 19-20 December 2012
An Event
Rupert invites: Daniel Keller, Katja Novitskova & Amadeo Kraupa-Tuskany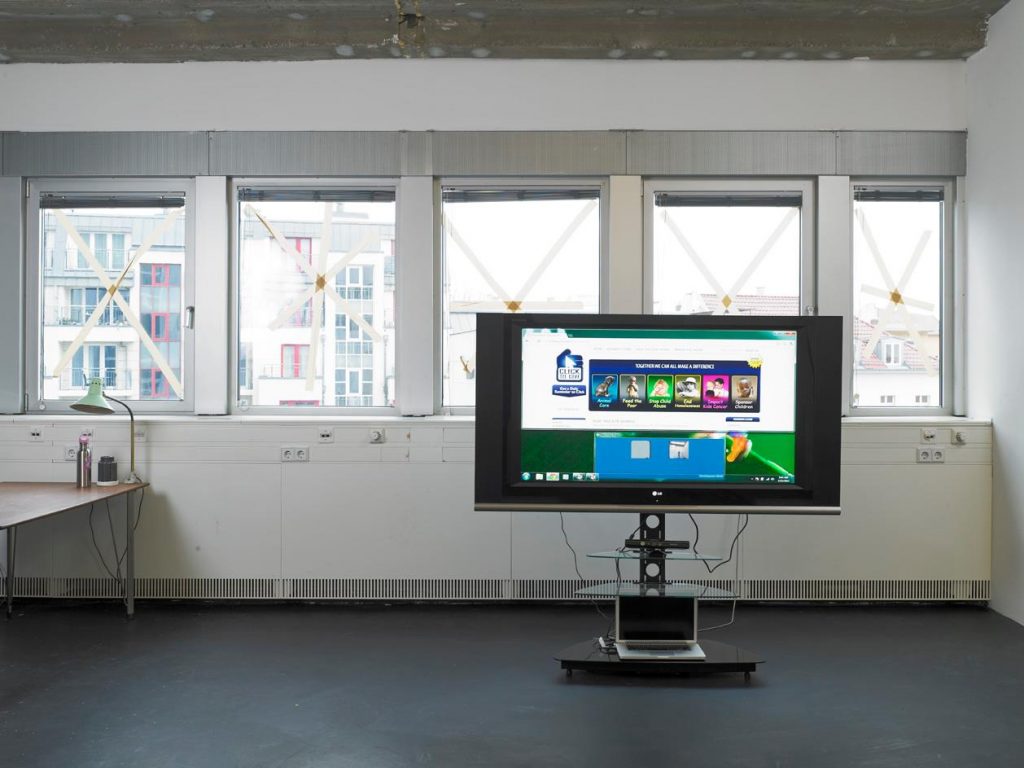 An Event by Daniel Keller, Katja Novitskova & Amadeo Kraupa-Tuskany.
Day 1 – Presentation and conversation
Day 2 – Studio visits
One half of Aids-3D, DANIEL KELLER (b. 1986, Detroit, US). Studied at The Art Institute of Chicago (US), Städelschule Frankfurt (DE) and at The University of Arts, Berlin (DE). Their work has been exhibited at The New Museum, New York, (2009), The Padiglione Internet, at the 53rd Venice Biennale (2009), Kunstverein Medienturm, Graz (2010), Based In Berlin (2011), DLD Conference curated by Hans-Ulrich Obrist, Munich, (2012), 3rd Moscow International Biennale for Young Art, (2012), Made in Germany Two, Kestner Gesellschaft, Hannover, (2012) and Neuer Aachener Kunstverein, Aachen, (2012). The Berlin based duo deals with a multitude of issues at the intersection of art, technology, economics and social activism. Aids-3D (Keller/Kosmas) play with the role of a "prosumer ", i.e. a term coined in the early 1970s, that considering the progression of new technologies predicted an increasing crossover between the roles of the producer and the consumer.They operate within overlapping networks of customised industrial production, "slacktivist" cause-marketing and art-world public relations and challenge the faith in the universal equatability between information, value and matter. Drawing on a strategy of naively accepting every advertised claim of utility about the materials, which compose their sculptures they short-circuit the caus­al relationship between representation and action.
KATJA NOVITSKOVA (b. 1984, Tallinn, Estonia) is an artist and curator based in Amsterdam. In her project "Post Internet Survival Guide" (2010), Novitskova and her collaborators collectively gathered images and texts from the Internet to create a book that does not lament the powerless state of the image but rather attempts to "interpret and index this ocean of signs" in order to present us with strategies of "survival." From 2008–2010 she studied at the Sandberg Instituut in Amsterdam in the Graphic Design department. Recent exhibitions and curatorial initiatives include: (solo exhibition) Makro Expantion, Kraupra-Tuskany, Berlin, Germany; (group exhibition) Mawu-Lisa, New Gallery London, London, UK; (group exhibition) Oggetto Soggetto, Centro de Arte 2 de Mayo, Madrid, Spain; (curated project) Post Internet Survival Guide, Future Gallery and Gentili Apri, Berlin; and (curated exhibition) TruEYE surView, W139, Amsterdam.
AMADEO KRAUPA-TUSKANY, a co-founder of Kraupa-Tuskany gallery in Berlin: I started Kraupa-Tuskany in October 2011 after working for Jan Mot in Brussels for 1,5 years. Since August I am running the gallery together with my girlfriend Nadine Zeidler (in January the name will change to Kraupa-Tuskany Zeidler). The gallery opened with a solo exhibition of the Swedish psychedelic artist and computer-art pioneer Sture Johannesson. This show gave an introduction to the gallery program that is build around artists/artist collectives that work outside stringent, authoritarian and segregative tendencies of modernist thinking in rather speculative, performative and hybrid categories.
En Event – Day 1 – on the 19th of December, 7pm is open to public and takes place in LVKS (Gedimino avenue 28/2, entrance from A. Stulginskio st., 3rd floor). Other events are open to Rupert's participants only.
The event is held via Instant Citizen and supported by Ministry of Culture of the Republic of Lithuania.