Rupert's residencies: Tomas Daukša WOTMBOEO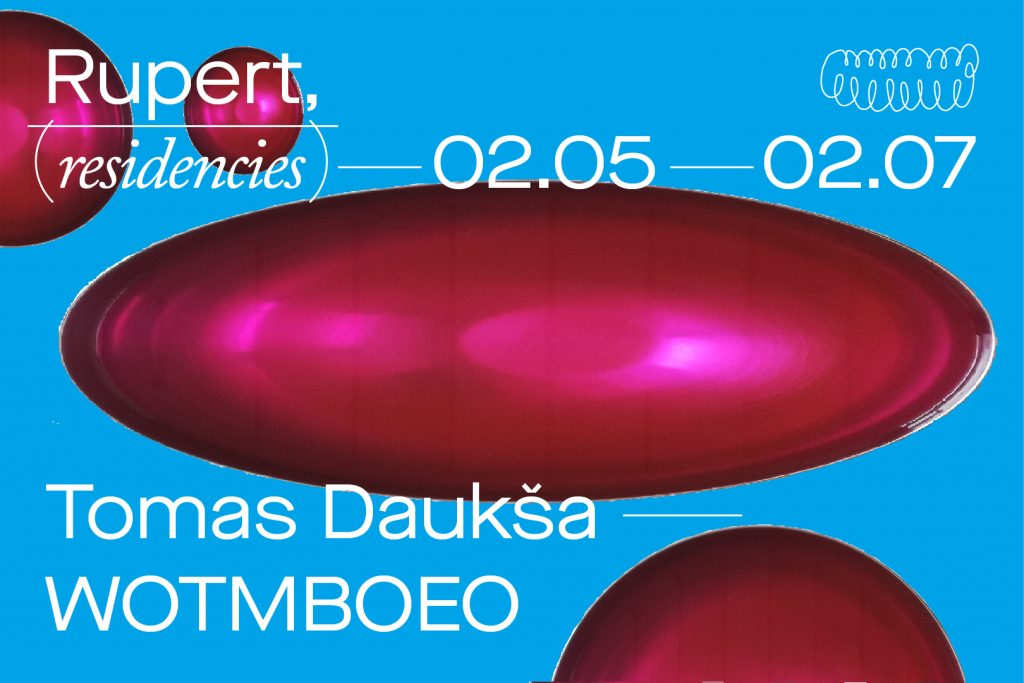 Rupert is pleased to announce a preview of Tomas Daukša works, WOTMBOEO. The preview opens on 5 February and will run through to 7 February, 2021 at TechArt gallery. By appointment only*
Breathing becomes more difficult when the temperature hits around -15C. Icy air fills the lungs and it seems that a myriad of microscopic needles are running down your airway. Imagine if the blood in our arteries and veins could gradually freeze and slow down, forming barely moving, fragile patterns. If only liquids of the body could reach a sculptural standstill. 
Tomas Daukša during his residency thought about liquids and their ability to change itself and transform the bodies it inhibits. Water – fundamental element and most reconizible representation of liquids – is also a deceitful shapeshifter. Water can be mixed, replaced and mistaken for countless other liquids. At the most basic level, liquids are essential for the survival of living entities but at the same time cannot be trusted. Because it is so fundamental, we constantly have to check if the liquid we are about to intake is what it pretends to be. It is like asking 'can you drink water from the tap in Lithuania?' (Yes, you can). 
In a very odd way we are constantly in a tension between us and liquids. Contemporary world is supposed to be liberated from such perilous ambiguity. However, an abundance of different chemical compounds, industrial liquids and pollution make the tension even more acute and obscure. One of such sites of tension or maybe it is more accurate to say 'negotiation' is a fountain. Despite seemingly endless variations, the fountain is a site and an object where liquids simultaneously occupy our reality and imaginations. On many occasions it blurs the boundaries between the two. 
A design element, a holy site, a playground, an urban excess, a myth, an artwork, a living being – these are just a few iterations of a fountain. We can even say that discharging excess liquids puts every living being into the category of a fountain. 
Rupert and Tomas Daukša invites to experience the subversive ambiguity of the fountain and liquids flowing through it. 
*The preview will be available via the gallery's windows or by an appointment. Please call +37068476975. Access to the gallery will be granted only to the people from the same household or social buble. Visitors must follow all necessary safety measures.
TechArts gallery, Vaidilutės g. 79, Vilnius
Rupert's activities is supported by Lithuanian Council for Culture