Meet an international group exhibition 'Authority Incorporeal' artists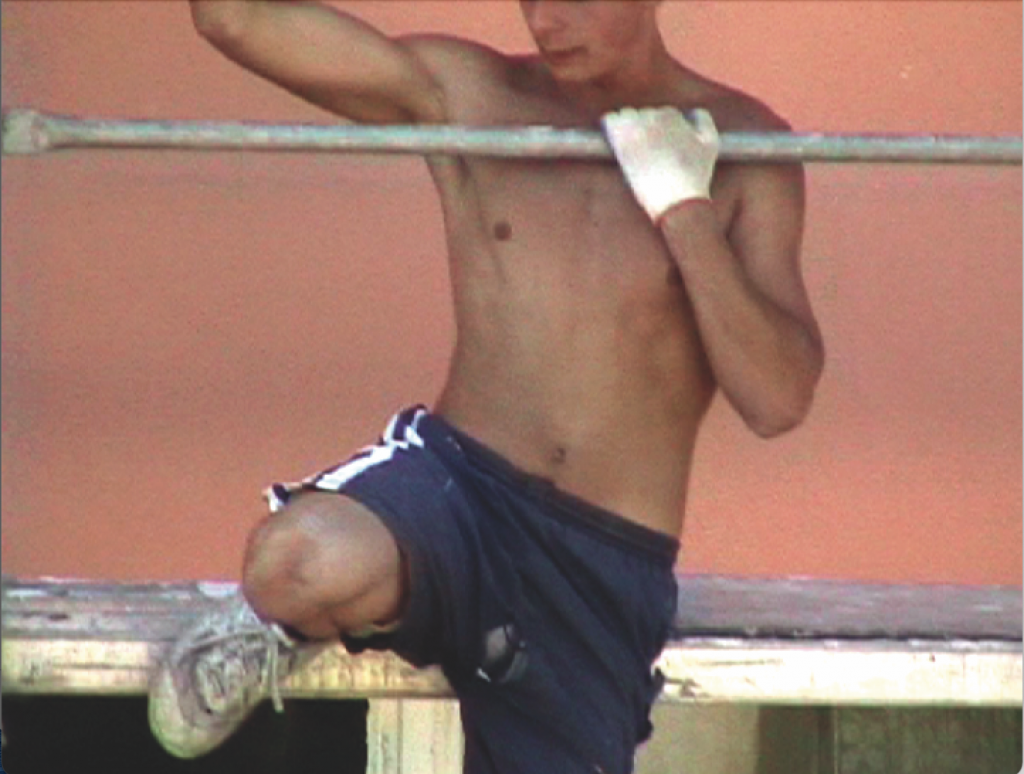 Less than a week have left until the opening of an international group exhibition 'Authority Incorporeal', which is part of the Baltic Triennial 14. The exhibition will be open at Tech Arts gallery (Vaidilutės 79, Vilnius) between June 5th and July 4th 2021. Meet 'Authority Incorporeal' artists: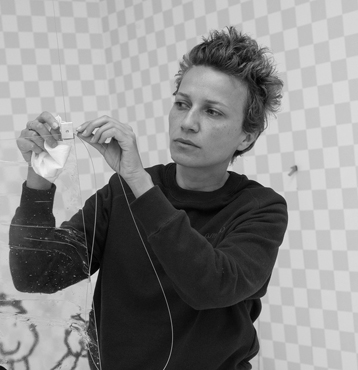 Flaka Haliti

Flaka Haliti (b. 1982, in Prishtina, Kosovo, lives in Munich) represented her home country Kosovo at the Venice Biennale in 2015. She was a scholarship winner at the Villa Romana in Florence in 2017, and is a recipient of the Ars Viva Prize and the Henkel Award. She completed her studies at the Städelschule College of Fine Arts in Frankfurt am Main, and has presented her artistic work in solo exhibitions at the mumok, Museum Moderne Kunst in Vienna, S.A.L.T.S. Kunstverein Birsfelden, Kunsthalle Lingen, and the Kunsthaus Hamburg, and in group exhibitions at the Museum Ludwig Cologne, Kunsthalle Vienna, Museum Lenbachhaus Munich, and the Haus der Kulturen der Welt in Berlin, among others. Also, in 2018, Haliti participated in Public Art Munich and the Busan Biennale. In 2019, she was a participant in the Fellbach Triennial for sculpture, where she received the Ludwig Gies Prize from the Letter Stiftung. She was nominated for the Preis der Nationalgalerie in 2019, and exhibited at the Hamburger Bahnhof, Berlin.
Photo: Simone Gänsheimer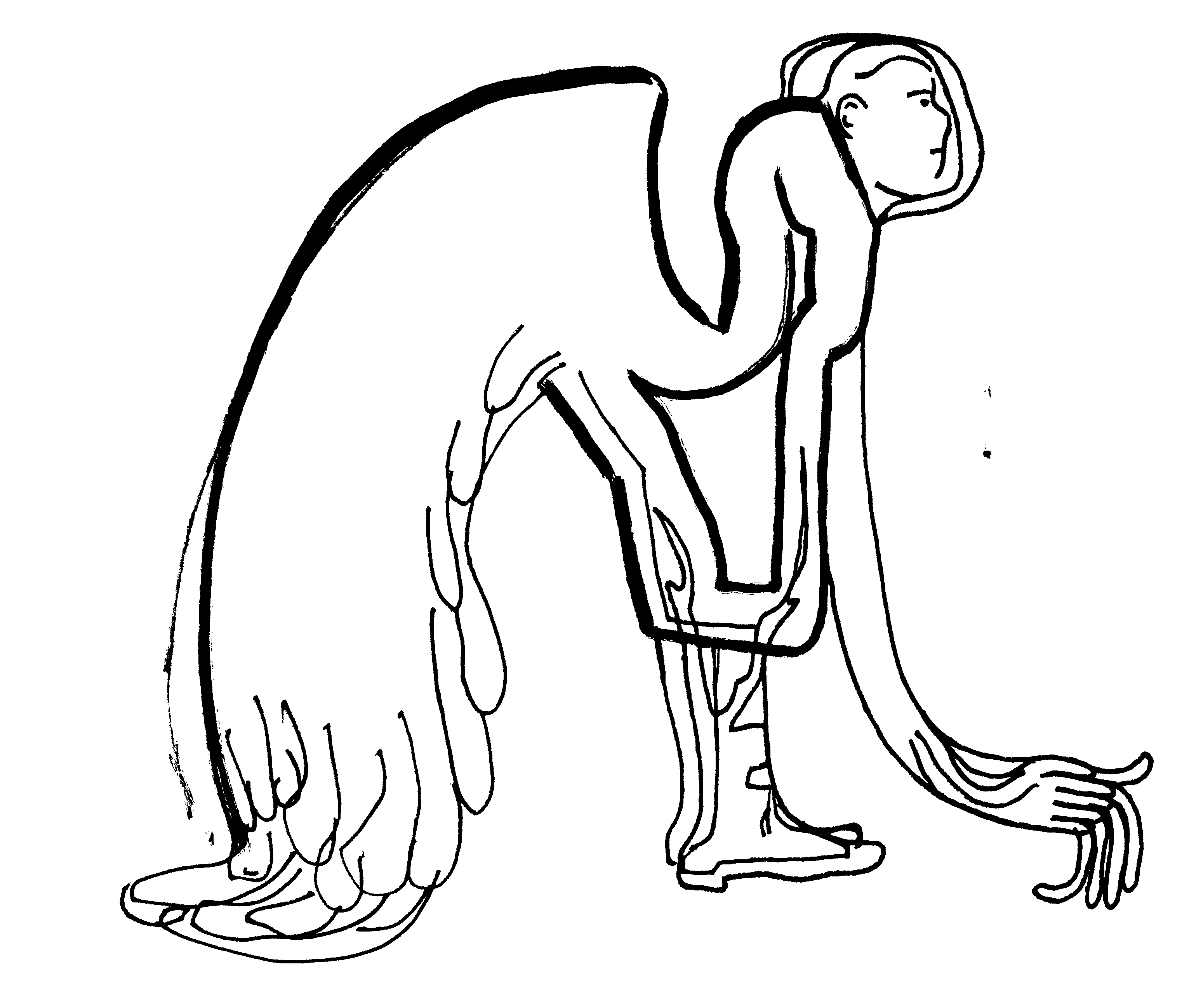 Jaakko Pallasvuo, Miša Skalskis, Rachel McIntosh, Stephen Webb
Jaakko Pallasvuo (b. 1333, Helsinki) is an artist who makes videos, texts, performances and installations that explore the anxieties of being alive now, and the prospect of living in some possible future. In recent years, their work has been presented at the International Film Festival Rotterdam, the Museum of Modern Art in Warsaw, the kim? Contemporary Art Center, EKKM, and other places.
Miša Skalskis (b. 1993, Vilnius, Lithuania) is a visual and sound artist, based in Helsinki. His work ranges from sound to video work and installations. Skalskis' latest work explores the quirks of contemporary life, the idiosyncratic crossovers between folk and pop culture on the periphery, and the intertwined relationship between memory, history and nostalgia. He has a BA in sonology from the Royal Conservatoire in The Hague, and an MFA from the Sandberg Institute in Amsterdam. Skalskis' work has been presented at the Sorbus Gallery (Helsinki), Ehkä (Turku), the CAC (Vilnius), Rupert (Vilnius), Editorial (Vilnius), Sonic Acts (Amsterdam), Van Abbe Museum (Eindhoven), the Community (Paris), and the Macau Design Center (Macau).
Rachel McIntosh (b. 1991, USA) is an American dramatic mezzo-soprano, based in Helsinki in Finland. She is an active performer of Lied, opera and modern works. She will be appearing in the Savonlinna Opera Festival's concert series this June, and will compete as a semi-finalist in the Toivo Kuula competition of the city of Alavus in August. 
Stephen Webb (b. 1994, USA) is a composer and artist, based in Helsinki in Finland. Equally active in both concert and gallery settings, his output spans from works for large orchestras to body-based performance and sculpture, a practice currently dealing with themes of false nostalgia and misremembered pasts. Webb studied composition at the Sibelius Academy and performance studies at the School of the Art Institute of Chicago.
Iliustration: Jaakko Pallasvuo Ilustration on the theme of an audio work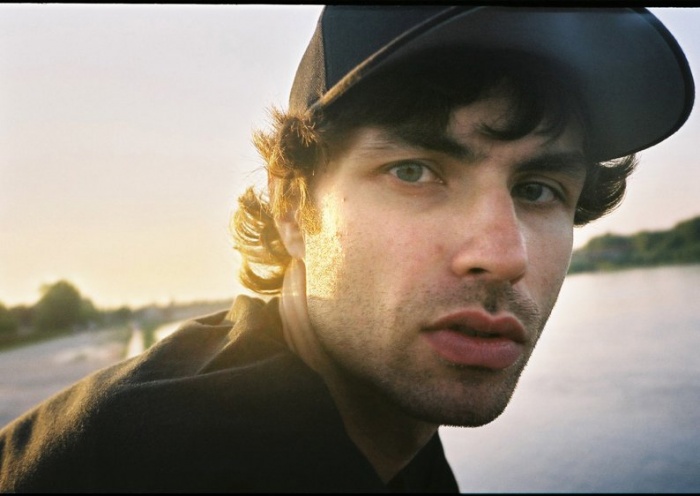 Karol Radziszewski

Karol Radziszewski (b. 1980, Poland) is an interdisciplinary artist: he makes paintings, films, photographs and installations. His archive-based methodology incorporates a range of cultural, historical, religious, social and gender references. He has often reinterpreted the work of other artists, mainly the East European neo-avant-garde, culling out their queer motifs or coming at their work from a queer and feminist perspective. Using the tools of appropriation art, he attempts to rewrite the official history and create his own narrative. Since 2005 he has been publisher and editor-in-chief of DIK Fagazine, and he founded the Queer Archives Institute in 2015. His work has been presented in institutions such as the Museum of Modern Art, Zacheta National Gallery of Art, and CCA Ujazdowski Castle in Warsaw, the Whitechapel Gallery in London, Kunsthalle Wien in Vienna, the New Museum in New York, VideoBrasil in São Paulo, TOP Museum in Tokyo, PERFORMA 13 in New York, and the Muzeum Sztuki in Lodz, among many others.
Photo: Kuba Dąbrowski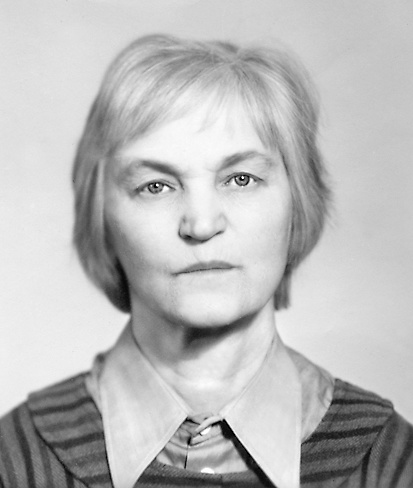 Juta Čeičytė

Juzefa (Juta) Čeičytė (b. 1922, Aleknos, Lithuania) is a painter, scenographer and poet. She graduated from the Lithuanian Art Institute in 1953. She is one of the pioneers of assemblage and abstraction in Lithuania. From 1945, she worked as a scenographer in Lithuanian theatres: from 1949 to 1954 as an artist with the Klaipėda Drama Theatre, and from 1954 to 1961 as chief artist, and from 1962 to 1978 as an artist with the Lithuanian Film Studio.  Since 1954, she has participated in exhibitions of painting and scenography in Lithuania and internationally. She has created conceptual stage designs in laconic forms for more than 60 plays, as well as sets and costumes for films. During the Soviet era, she made abstract paintings, graphics and ceramics which were not accepted for official exhibitions. The works are characterised by constructive compositions, abstract, sign-like motifs, monochromatic colouring, and relief textures. They are associative and metaphorical. Her late-period works combine abstract motifs with figurative ones, emphasising touch and colour. The Lithuanian Art Museum, the National M.K. Čiurlionis Art Museum, the Lithuanian Theatre, Music and Cinema Museum, and the Rokiškis Regional Museum have her works. In 1968, she was awarded the Leningrad International Film Festival Special Prize for her work as an artist in the film Stairway to Heaven (directed by Raimondas Vabalas). In 1998, she received the National Art Prize of the Republic of Lithuania (based on a text by Raimonda Bitinaitė-Širvinskienė).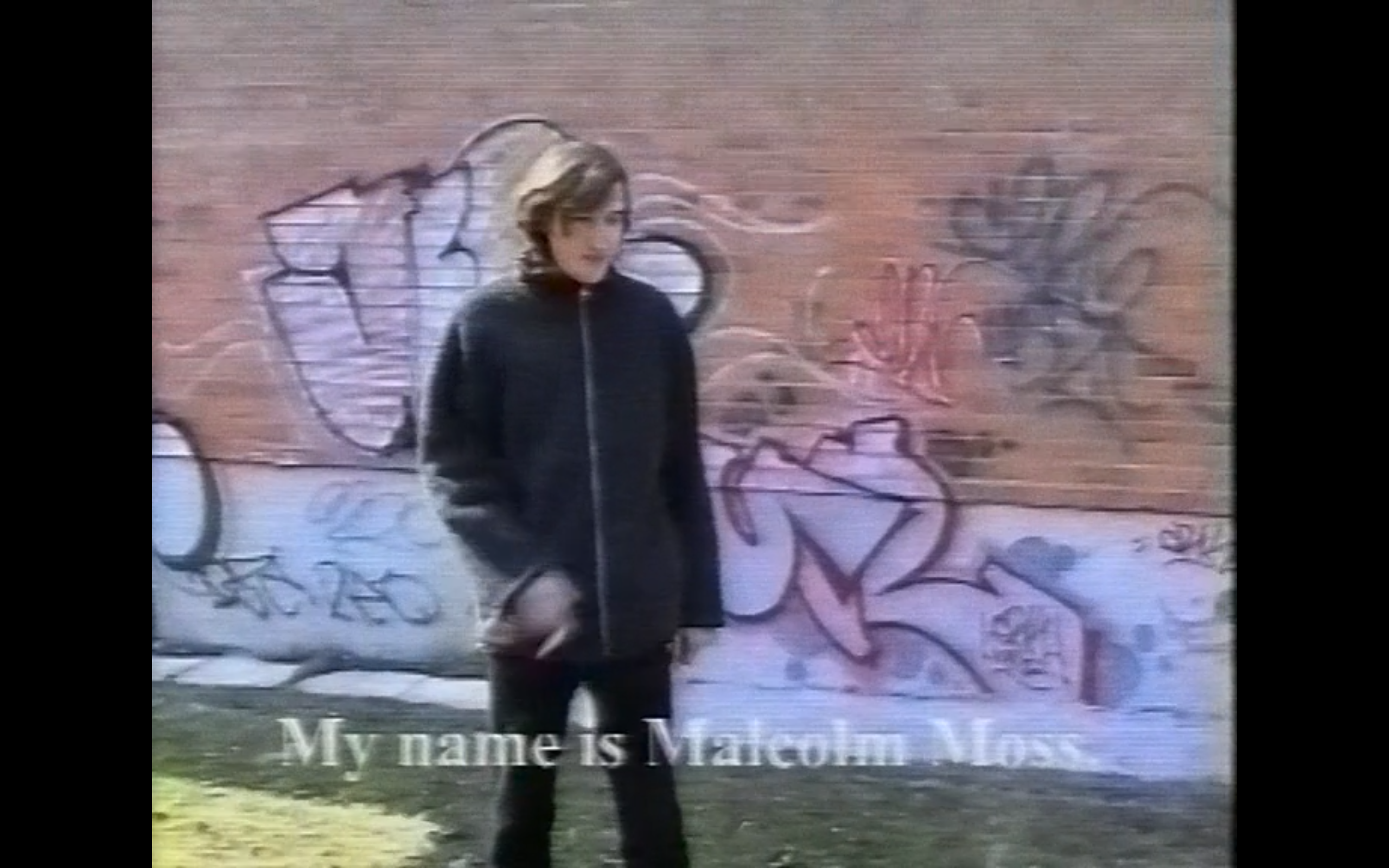 Jonas Zagorskas and Žilvinas Dobilas

Jonas Zagorskas (b. 1977, Kėdainiai, Lithuania) is a video, performance and installation artist, a member of the 'second generation' of Lithuanian contemporary artists that emerged in the late 1990s. He started his career as an artist known for his transgressive performances, and video and installation works. Later, for almost ten years, he lived in Warsaw, deliberately distancing himself from the familiar Lithuanian context and its art system of the time. Making a kind of diary of his 'everyday, mundane life', Zagorskas explored issues of the artist (status) through a series of video works, which also have elements of video performance. In them, he delved wittily into subjects such as the 'loser artist', the art system and its margins. 
Žilvinas Dobilas (b. 1974, Klaipėda, Lithuania) is a video artist, painter and member of the 'second generation' of Lithuanian contemporary artists that emerged in the late 1990s. In his early period, he often collaborated with Jonas Zagorskas and Robertas Gritėnas. He has lived for a number of years on the outskirts of Antakalnis, by the forest, away from the local art scene and its entanglements. In his paintings, he combines the traditions of Lithuanian colourist painting and Socialist Realism, creating pastiches of social-modernist still-lifes in the manner of quasi-contemporary 'Dutch little masters'. Dobilas' work is marked by an underlying irony towards the all too serious mode of a certain kind of contemporary art production (based on texts by Kęstutis Šapoka).
Photo: Still from Jonas Zagorskas and Žilvinas Dobilas video I was bored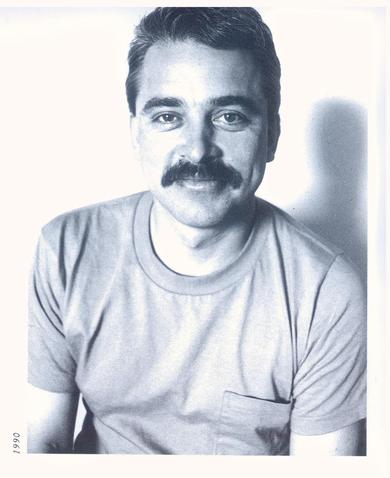 Virgilijus Šonta

Virgilijus Šonta (b. 1952, Panevėžys, d. 1992, Vilnius) was a photographer, a member of the unofficial Lithuanian school of photography, who held his first exhibition in 1973 together with his classmate Romualdas Požerskis. His more famous works are characterised by humanism, symbolism, sensuality and other features of the Lithuanian school of photography and the international humanist photography movement. His less exhibited and publicised legacy of homoerotic photographic reveals another side of his aesthetic vision. These photographs suggest a reciprocally vulnerable relationship with the sitter, fraught with both passion and care. The human body and its surroundings here are no longer signs and symbols of an abstract idea of humanity. Šonta offers the viewer an encounter with auto-fictional, diary-like fragments, like a bodily memory of intimate moments. The form of these less-known photographs is more akin to the American queer photography from the same period. Virgilijus Šonta wrote about his work: 'Through photography, communion with the world takes place. To make this communion real and not imaginary, one has to be able to see the world through the eyes of a stranger.'
Photo: MO Museum archive