Rupert Residents Announced for July-December 2017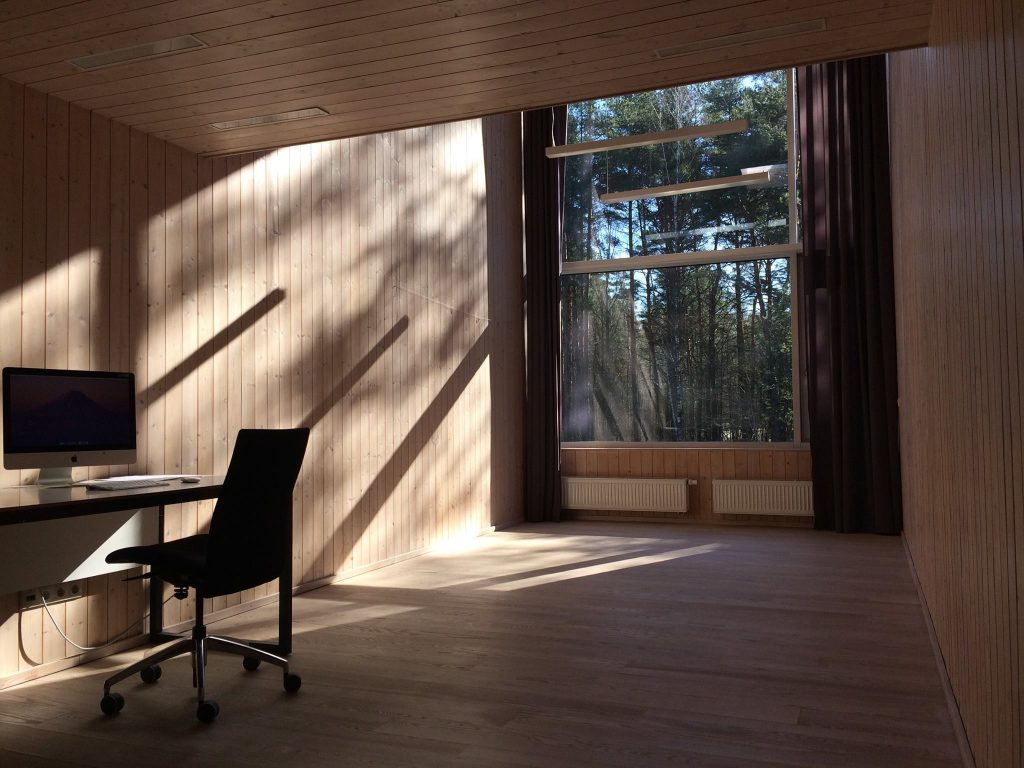 We are pleased to announce the selection of the following group of artists and curators to take part in Rupert Residency Program for the period of July – December 2017. Candidates were selected through a public Open Call and by invitation. Final selections jury consisted of Inga Lāce, curator at Latvian Centre for Contemporary Art (Riga), Rupert director Justė Jonutytė and Rupert Residency and Alternative Education Programme curator Adomas Narkevičius. We are happy to welcome the following group to the program (in alphabetical order):
Jenni Crain (US), Barbara Cueto (ES/DE), Maurin Dietrich (DE) & Kate Brown (CA/DE), Nicolas Fleming (CA), Nina Fránková (CZ/NL), Dorota Gaweda (PL/CH) & Eglė Kulbokaitė (LT/CH), Johanna Kotlaris (CH/NL), Rachael Melanson (UK), Claire Tolan (USA/DE), Luca Vanello (IT/DE), . Residency programme and travel stipends will be distributed based on need and merit among the selected group.
We are also happy to announce the recipients of the Nordic-Baltic Mobility Programme for Culture residency grant. In the upcoming period: Ragna Bley (SE/NO), Jussi Koitela (FI/BE), Simon Dybbroe Møller (DK/DE) were selected through an Open Call and by-invitation through upcoming collaborations. Hanna Järvenpää (FI) was selected as part of Rupert collaboration with TAIKE (Arts Promotion Centre Finland), supporting North Karelian artists abroad.
Barbara Cueto (b. 1986, Spain) is a Berlin-based curator. Her projects strive to depict the present, a moment when we are walking towards a post-human world defined by the constant interaction between all things, living and non-living. She uses an expanded curatorial approach, focusing on the social, political and ecological implications of technologies in contemporary society. In Rupert she intends to continue the research of her multifaceted project,  "Atlas for uncertain futures",  a collection of manuals, an ever-growing exhibition, a reading group, a research process and an event-igniter. It locates anxiety as our zeitgeist and technology as our blueprint. This is nomadic project with a collaborative basis. The project utilises the feeling of contemporary anxiety to trigger a precarious search for technological tools, instruments, manners, and possibilities.
Claire Tolan (b. 1986, USA) is a sound-artist and programmer, lives and works in Berlin. Since 2013, much of her work has found its foundation in the sounds of ASMR, Autonomous Sensory Meridian Response. Tolan has hosted "You're Worth It," an ASMR show on Berlin Community Radio for more than three years. She has also worked with ASMR in performance, recording, and exhibition, collaborating with musician Holly Herndon, writer and artist Inger Wold Lund, and artist Camilla Steinum, among others. During the residency, she will work to complete her fantasy tabletop role-playing game, ShÜSh. First a bizarre, heavy substance dredged out of the trailing pools of rare earth metal mines, then a global currency, then a viral contagion, ShÜSh becomes an intelligence exploiting a zero-day in the latest upgrade of human consciousness.
Dorota Gawęda (b. 1986, Poland) and Eglė Kulbokaitė (b. 1987, Lithuania) are an artist and writer duo living in Basel (CH) and Athens (GRC). Both are 2012 graduates of Royal College of Art in London and founders of YOUNG GIRL READING GROUP  (2013- ) and Agatha Valkyrie Ice (2014-). Recent shows include: YGRG136, Kunstverein Düsseldorf; Ai am looking away, 1.1, Basel, Switzerland (solo); Memory, Loyal, Stockholm; Who Are You?, SALTS, Basel; Boat Rage #7, BODY HOLES,  Berlin Biennale 9 ; Agatha Valkyrie Ice: Perma-permadeath, LISTE, Basel; Abstract Sex, CCS Bard, NY; Episode X/Chapter 3: Bedroom: Bedroom, Art Monte-Carlo; YGRG 96-101, Kunsthalle Zurich; CO-WORKERS,  Le Musée d'Art moderne de la Ville de Paris;The Blue-Grey Wall, Physics Room, Christchurch, New Zealand. Their writing appears in JUNGLE JUICE N°4, Supernova Éditions, 2016 ; Intersubjectivity: vol.1,Sternberg Press, 2016; Petunia 7, Orlando, 2016; and several online publications including aqnb, the art markets, brand new life, the Museum of Post Digital Cultures. During the month of November as Rupert's residents, they will be working towards two separate projects in Vilnius: a solo exhibition at Sodų 4 and a performance at Editorial project space.
Hanna Järvenpää (b. 1980, Finland) lives and works in Käsämä, North Karelia, Finland. She specializes in art graphics and received a Bachelor of Fine Arts from the Institute of Fine Art and Design 2003. She has had several solo exhibitions around Finland and her works have been shown among others in exhibitions ARTISTS 2012 (Artists' Association of Finland), WAR or PEACE?, Borders (Union of Finnish Art Associations) and NEW MUU 2012 (Other Artists` Association). By using alternative photography methods, like anthotype and rust monotype, she endlessly explores human behaviour. While at Rupert, Järvenpää will continue to work on ide of  creating paper/textile folding work. With folds even thinner and soft materials may gain fairly steady three-dimensional form and also she aims to produce pieces that can be left behind in surroundings. 
Jenni Crain (b. 1991, New York) is an artist and curator living and working in Brooklyn, NY. Crain is the co-founder and co-director of Topless, a seasonal gallery based in Rockaway Beach, NY, which has renovated and inhabited vacant storefronts along the Rockaway peninsula since Summer 2014. Recent curatorial endeavors include Star Circle Stage at Orgy Park, Brooklyn; February at Roberta Pelan, Toronto, ON (co-curated with Lydia Glenn-Murray); A Sieve Itself May Sieve at Shanaynay, Paris (co-curated with Lydia Glenn-Murray); and Will You at Pratt Institute, Brooklyn ( co-curated with Nick Fusaro). While at Rupert, Crain will research and develop an essay investigating the ways in which contemporary minimalism rejects a minimalism of the 1960's. In addition to her essay/collection of writings, Crain will work towards a series of her own artworks influenced by the architecture of Rupert's facilities and surroundings.
Johanna Kotlaris (b. 1988, Switzerland) is based in Rotterdam and Zürich. She holds a BA Graphic Design from the Gerrit Rietveld Academie and is currently completing her MA Fine Art at the Piet Zwart Institute in Rotterdam. Her practice comprises photography, video, installation, sculpture, performance and sound. Her works have been shown at Museo d'Arte della Svizzera Italiana Lugano, Dienstgabäude Zürich, The New Gallery Calgary, Kunsthaus Langenthal, Schwarzwaldallee Basel, Stadtgalerie Bern, Castrum Peregrini Amsterdam and others. During her residency at Rupert she will elaborate the continuation of a recent series of audio pieces composed through language and voice. Her investigation revolves around the experience of the self as part of a continuum, the contemporary condition of the body, and the process of matter that is always in flux.
Jussi Koitela (b.1981, Finland) is a curator currently moving between different projects in France, Norway and Finland. Since 2012 he has been working with artistic responses to economical structures and discourses in the context of Skills of Economy curatorial research. Koitela is interested in developing curatorial, institutional and discursive practices that merge together different areas of an artistic practice, a research and politics in holistic forms. During his residency at Rupert, Koitela will continue to work on his curatorial project Performing From the Rurban Fringe co-curated and researched with Riga-based curator Inga Lāce. The project brings forward artistic practices as ways of exposing permaculture traditions, non-human histories, pericapitalist grey zones, post-neoliberal urban planning, non-industrial food producing and energies and material flows of the small garden like towns in the Nordic-Baltic region.
Luca Vanello (b. 1986, Italy) is an Italian-Slovene artist based in Berlin. He graduated from the Universität der Künste Berlin with Professor Gregor Schneider and with an MFA from the Slade School of Fine Arts, London. Informed by long term research, Vanello's practice explores the implication of non-human entities in processes of distribution of the visible. Plants, inanimate objects, images, affect and energies are all seen as part of the same organic whole, where an isomorphism is created between social forces and material ecologies. During his residency at Rupert he will work on a project as a continuation of his recent exploration of the potential political agency of non-human entities in the activities defining "labour of care" and therapy treatments.  In investigating the correlation between these specific practices of materiality and the implicated politics of visibility, the project aims at the production of a new body of works created in collaboration with the Center for Traumatic Stress Service of the Springfield University Hospital, London. 
Maurin Dietrich and Kate Brown 
Maurin Dietrich (b. 1990, Germany) is Assistant Curator at KW Institute for Contemporary Art, Berlin where she programs performance, exhibitions, and publications. With Armen Avanessian she coordinated the Young Curators Workshop for Berlin Biennale 9. She was a project assistant for schir concepts, Tel Aviv and Schinkel Pavillon, Berlin. Dietrich has contributed to several publications, exhibition catalogues and is an editor for KubaParis contemporary art magazine.  / Kate Brown (b. 1988, Canada) is an independent curator and co-director of nonprofit gallery and residency Ashley Berlin, and works in collaboration with the Canadian Embassy in Berlin to create a platform for Canadian artists in Europe, and to foster dialogues between Canadian practices and European contexts. She has contributed writing for several galleries, publications and projects between Vancouver, Berlin, Brussels, and Zurich.
For the duration of their stay at RUPERT, Kate Brown and Maurin Dietrich will work to further develop their shared curatorial aims: a critical investigation of the symbolic function of narrative in contemporary art practices, particularly female narratives and theories of interiority, and a feminine perspective of symbolic language, as well as the feminine voice in storytelling.
Nicolas Fleming (b. 1979, Canada), is a Toronto-based visual artist. Fleming's sculptural work is often based on manufactured utilitarian objects with varied significance in his daily life or of notable influence to his artistic practice. Depriving the common object of its functional purpose modifies the habitual behavior between it and a person. The viewer is, sometimes deceptively, relegated to observe or witness the presence of a familiar shape with a transformed aesthetic. For an upcoming solo exhibition at Clark Gallery, an artist-run centre in Montreal (Canada), Fleming intends to re-create, in part or in full, his studio at Rupert Residency in the exhibition space in Montreal. He will organize the space by positioning provided elements, mock-ups of already existing sculptures and other pieces created during the residency period. He expects that the experience of actually living in and with this upcoming exhibition for a full month will have a significant impact on how the space is arranged.
Nina Fránková (b. 1987, Czech Republic) lives and works between Amsterdam and Prague. She works across sculpture, photography, moving image, text, design, drawing, site-specific projects and interdisciplinary research. Her artistic practice has background in children's games in woods, interior design and ceramics. She has been conducting a visual documentation research that consists of a collection of her photographs and found images with particular symbol and similarly related forms. As now she is finalising collecting pictures, when at Rupert she wants to study those symbols in the Lithuanian context. She will focus on preparing materials for upcoming publication and apply the images on the wallpaper for an installation.
Rachael Melanson (b.1987, England) is a transmedia artist from the UK who plays with the fissure between author/reader and online/offline environments, she explores the fluidity of this space, acting as a connective tissue that binds and blurs the divides between. She also performs under the alias, Rosen, and has produced event based works that have been presented at the likes of New Forms Festival (Canada), TARP Audio Visual Poetry Festival (Lithuania), The Audio Foundation and The Physics Room (New Zealand), VOIDOID Archive and the ICA (UK). At Rupert, Rachael will be continuing work on 'pOrtals', an ongoing collaborative world building and storytelling exercise, which began in 2014 and finds inspiration in immersive text-adventure formats.
Ragna Bley (b. 1986, Sweden) lives and works in Oslo. Bley gained her BFA at the Oslo Academy of Fine Arts in 2011 and her MA in Painting from Royal College of Art, London in 2015. Recent solo exhibitions include Zooid, Kunsthall Oslo (2017); Hester, New York (2016) and LNM, Oslo (2013). Selected group exhibitions at UKS, Oslo (2016); Galleri Brandstrup, Oslo (2016); Bosse & Baum, London (2015); Royal College of Art, London (2015); 1857, Oslo (2015); Kunsthall Oslo (2015); North Norwegian Artist Association, Solver, Norway (2014); Taiga Art Space, St. Petersburg, Russia (2014); Kunstnernes Hus, Oslo (2014); Diane Kruse Gallery, Hamburg (2014). Upcoming projects and exhibitions includes a solo exhibition at Frankfurt Am Main, Berlin, at 109 Trastero in Palma de Mallorca and participation in the Norwegian Sculpture Biennial, all in 2017.
Simon Dybbroe Møller (b. 1976, Denmark) lives and works in Berlin. He studied at the Kunstakademie Düsseldorf and the Städelschule in Frankfurt am Main. Møller is currently working on commissions for the Kunstverein München, MAAT, Lisbon and the Beaufort Triennial. Simon Dybbroe Møller makes video and sculpture that is visually imitative and formally quotational. Borrowing models for fetishization from contemporary cargo cults or the animism of the tech world, Simon Dybbroe Møller deals with things that are too late; things that fulfill desires that have already been thoroughly discussed and articulated, but have been missing a body. He holds seemingly mundane objects and beings – a car, a camera, a cormorant – up against the light to reveal qualities that make them reflective of where we are now.
We would like to thank Rupert Residency Program partners and sponsors:
Lithuanian Council for Culture
Ministry of Culture of the Republic of Lithuania
Nordic-Baltic Mobility Programme for Culture

TAIKE (Arts Promotion Centre Finland)